Between the hard fought overtime battle that the Patriots and Dolphins took part in this October and New England's comeback, overtime win in the team's last meeting in Gillette Stadium in the season finale a year ago, both sides are preparing for an emotionally charged, tightly played football game this Sunday evening. Those emotions and the expectations the players have for the key divisional battle are evident in nearly every player's comments heading into the matchup.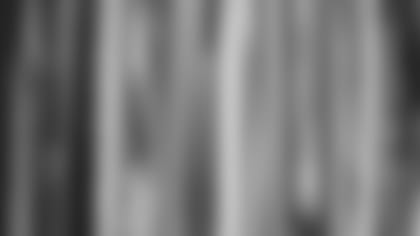 ]()
            "We beat them for three quarters and we lost one," Dolphins tight end **Randy McMichael** said when asked if he thought the Patriots had stolen the last two games between the teams. "That's basically what it's been the last two times and this time we're going to try to beat them all four quarters and come out with a victory."  

McMichael also said he watched last week's Patriots/Colts nail bitter with a vested interest.
"I caught the last drive," McMichael said. "It doesn't matter how you win as long as you win. They're winning ugly, but they're still on top of the division and they have something that we want."
"This is a huge game," Miami defensive end Jason Taylor said. "It is by far the biggest game we have had all year. It is for the division. If we lose it then they win the division and one of our goals is gone. This is a huge game for us against a team that is probably the hottest in the league right now. They are on an eight-game winning streak and they have won some close games. They know how to win a game late if it is close, and that is something we need to be weary of and understand that. There is always that big rivalry between the Patriots and the Dolphins and it won't be any different."
But those in the New England locker room are well aware of the importance of the game as well. Patriots Head Coach Bill Belichick has done a remarkable job all season of keeping his team focused on the specific task at hand and he appears to be doing so yet again this week.
"We are not a bunch of guys in here that really pat ourselves on the back," Patriots linebacker Tedy Bruschi said. "We sort of look at the next opponent and the next challenge. You look at the film from the last game and you close the door on it. That's what we want to do. Close the door and forget about it. Forget about all the good things that happened last game. We had some good things that happened on the goal line stand to end the game, but you forget about it and move on to Miami.
"We are just playing good football. I think cohesive football. Sometimes when one unit isn't playing too well the other units are able to step up. The special teams stepped up last week and I think we really have to play a little field-position game this week. So that's offense, defense and special teams that have to play well together."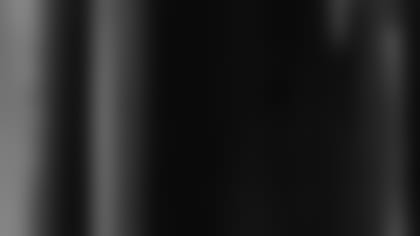 ]()
            "They are between us and the division championship," guard Damien Woody said. "So it's huge. They are going to be ready to go this weekend. They know what's at stake. They are not going to let us clinch this thing without a fight. They are going to bring their A game this weekend and we are going to bring our A game. So it should be a classic."  

And the Patriots know the Dolphins are probably a better team than they one they beat in overtime on October 19 in Miami.
"I was watching them on Thanksgiving Day and I was like, 'Oh, man they have gotten better,'" tight end Christian Fauria said. "The defense is playing awesome. The offense is getting it done. I don't think they are playing great but I think their defense puts them in so many great positions and gives them leads. I mean it's a little similar to how we play every now and then. But for the most part I think they are more dangerous now than they were back then and this being the game that it is and the way that they scheduled this late in the year I am sure it's exactly what everybody wanted."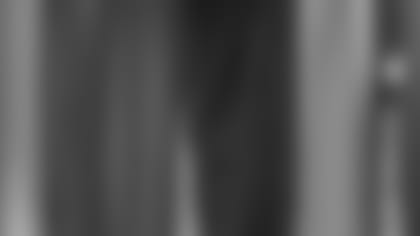 Patriots rookie wide receiver Bethel Johnson has been named the AFC Special Teams Player of the Week for his performance against the Colts last Sunday in Indianapolis. Johnson returned five kickoffs for 192 yards (38.4 avg.) including a 92-yard return for a touchdown on the final play of the first half and a 67-yard fourth quarter return that setup New England's eventual game winning touchdown score. … According to The New York Times NFL Computer rankings the Patriots are the best team in the league by a rather sizeable margin. The latest rankings, released today, have the Patriots on top with the 1.000 rating that comes with the top spot. The Chiefs are the number two team with a 0.918 rating. New England's lead is so sizeable over Kansas City that the Chiefs are actually closer to the Rams who are ranked fifth in the poll than they are to the first-place Patriots. … South Boston High School's Steve Flaherty has been named the New England Patriots High School Coach of the Week in recognition of his 28 years of coaching at the school. The Knights finished this season, Flaherty's last season of coaching, with a 7-3 record leaving the coach's career mark at 157-92-11. The New England Patriots Charitable Foundation will donate $1,000 to South Boston High School's football program in Flaherty's name in recognition of his selection as Coach of the Week. … With just 10 days left for fans to participate in the Pro Bowl voting Patriots defensive tackle Richard Seymour leads the voting for interior defensive linemen with 155,799 votes, while Larry Izzo leads the voting at the AFC special teams player spot with 62,810. Izzo and Seymour are the only two New England players who are leading the voting at their position. Titans quarterback Steve McNair is the overall leader in the NFL for the Pro Bowl with 641,410 votes. … Adam Vinatieri isn't too worried about the fact that he will be working with a new holder this Sunday, just the fourth holder he will have worked with in his career. "It will be either [new punter Brooks Barnard] or Damon [Huard] or whatever," Vinatieri said Wednesday. "I think we are going to work a few guys and see what's best at this point. But I am sure whoever it is will get the job done, I'm sure." The kicker also said that he hasn't had much practice with alternative holders in practice action this year. "We do a little bit of that in preseason. Huard got some and Brady got some. But we really don't work too much on that. Those quarterbacks have a lot of other things on their mind throughout the seasons. We'll get some work this week.