Thanks to world titles for both the Patriots and the Boston Red Sox over the last year the 2005 ESPY Awards will have a strong New England flavor when the show airs this July 17 at 9 p.m. on ESPN. The Super Bowl XXXIX champion Patriots are nominated for five awards in the ceremony that will actually be taped on July 13 in Los Angeles and will go head to head with the Red Sox in a number of categories.
As a group, the Patriots are nominated for Best Team and Best Record Breaking Performance for its 21-game unbeaten streak that spanned parts of the 2003 and 2004 seasons. Those battling New England for top team include Baylor's women's basketball team, the Red Sox, the San Antonio Spurs and the USC football team. In the record breaking category the Patriots face a trio of individuals in Colts quarterback Peyton Manning, Tennessee women's basketball coach Pat Summitt and Seattle Mariners hit machine Ichiro Suzuki.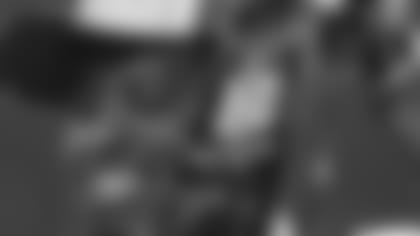 ]()Individually, Tom Brady is nominated for Best NFL player, a category where he battles Vikings quarterback Daunte Culpepper, Manning, Eagles quarterback Donovan McNabb and Eagles wide receiver Terrell Owens for top honors.
New England Head Coach Bill Belichick is nominated for Best Coach/Manager, a category that also includes Red Sox manager Terry Francona as well as former Patriots Head Coach and current USC head man Pete Carroll. Rounding out the category's nominees are Spurs coach Gregg Popovich and North Carolina men's basketball coach Roy Williams.
Patriots wide receiver and Super Bowl XXXIX MVP Deion Branch is nominated for the ESPY in the category of Best Championship Performance for his record-tying 11 receptions for 133 yards in the Super Bowl. Fellow New England sports icon and Red Sox starting pitcher Curt Schilling is also nominated in the category for his performance last postseason on a surgically repaired ankle. Other nominees include North Carolina basketball player Sean May and USC quarterback Matt Leinart.
Patriots fans (and Red Sox supporters, too) can cast votes in the various ESPY categories by logging on to **ESPN.com**
Cassel, Claridge reportedly reach rookie deals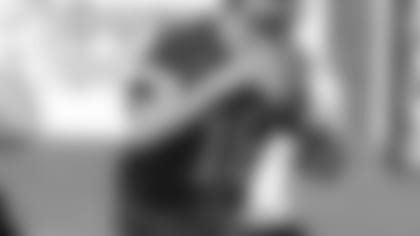 ]()According to a report in the Boston Globe the Patriots signed fifth-round pick Ryan Claridge and seventh-round pick Matt Cassel to four-year contracts on Thursday.
Claridge, a 6-2, 254-pound linebacker out of UNLV, was taken with the 170th selection in last April's draft. Cassel is a 6-2, 222-pound quarterback selected with the 230th pick out of USC where spent his entire college career as a backup, having worked behind Heisman Trophy winners Matt Leinart and Carson Palmer.
With the two newest deals, the team has now reportedly come to terms with three of its seven 2005 draft picks. The Patriots reached an agreement with seventh-round pick and former William Penn tight end Andy Stokes earlier this month, although the team has yet to confirm any of the draft pick signings.
Law still making the rounds
Free agent Pro Bowl cornerback and former Patriot Ty Law worked out for the Jacksonville Jaguars on Thursday. According to the Florida Times-Union the team's coaching staff had dinner with Law on Wednesday night and then worked out the cornerback yesterday.
"We had a good visit and we'll continue to monitor the situation," Jaguars Head Coach Jack Del Rio told the Times-Union.
Law is continuing to recover from the foot injury and subsequent surgery that landed him on injured reserve in New England last fall and Del Rio declined to comment on the player's current health status.
"He's not even our player, so I don't think it's right to speculate," Del Rio said.