Patriots fans will never forget where they were on Feb. 1, 2015, and as the days wind down to New England's record ninth Super Bowl appearance, it's easy for them to reminisce on that eventful day. For many Patriots fan clubs, Super Bowl XLIX proved to be the most memorable moment in their clubs' history. That's the case for the fans who meet every Sunday at B.D. Riley's Irish Pub on 6th Street in Austin, Texas.
Club president and pub owner, Steve Basile, felt the mood of the fans yo-yo up and down as the Patriots battled the Seahawks for the title of World Champion. When Julian Edelman scored the touchdown that put the Patriots up 28-24, Steve held up a decibel meter on his phone and clocked the noise level at 104 decibels.
"It was so loud in there, when I spoke on the microphone, you couldn't hear anything," Steve said. "It was deafeningly loud. And people were hugging and high-fiving and going crazy."
Once Malcolm Butler picked off Russell Wilson in the final moments of the game, the Austin Pats Fans at B.D. Riley's exploded to a volume that proved immeasurable. Those 160 fans who filled the pub, high-fived, hugged and drank champagne after the victory.
Super Bowl Sunday isn't the only day that 160 Patriots fans in Austin fill B.D. Riley's to capacity. Every time the Patriots take the field, Steve gears up to make fans feel as though their watching the game at Gillette. Not only do they journey to the Irish pub to watch the game, they gather to catch up and enjoy the camaraderie of their fellow New England transplants.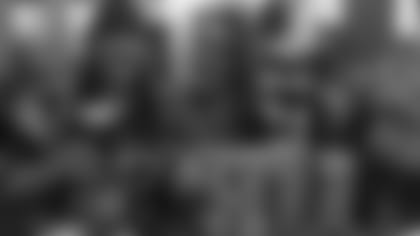 With almost 700 people on his mailing list, Steve has helped to cultivate a fan club that helps each other outside of game day. He helps to foster a community where people can depend on their fellow club members should they need a hand. If there's a need for a mechanic, Steve will connect you to a fellow fan who happens to be one.
"It's become a sort of personal network of folks from back east and people share," Steve said. "People are actually doing business with each other because they met at a Pats game and the game watch."
Meeting every game day to watch the Patriots take the field unites them over their love for the team in a town that roots for the Cowboys or the Texans. This bond creates an atmosphere where relationships grow and flourish beyond their love for the team.
"It's that kind of camaraderie that keep people coming back," Steve said.
To keep the community spirit alive, Steve hosts a fan appreciation event halfway through the season for the game closest to the Thanksgiving holiday. He encourages fans to bring in canned goods that will be donated to the Central Texas Food Bank. He also serves clam chowder and wings, as well as, provides door prizes that he gives away through a raffle during the game. This year the club gathered over 150 pounds of food.
The club makes sure that they serve the community that they live in and show their appreciation for the members who help to make the club special.
"My birthday is in November and sometimes it falls on the game," said club member Finn Kielty. "So they bring me out a cake and the whole thing and sing me happy birthday. It's just really thoughtful and humbling."
Through word of mouth, that camaraderie spread across the city leading to more New England transplants visiting the pub than it can handle. Since the club has no cover charge and doesn't take pre-game reservations, members operate on a first come basis, with many typically a good hour or two before kickoff to make sure that they can get a seat.
 "It's been fun to see it take off and get to capacity every week," Finn said. "The staff is great and they remember us and treat us like VIPs whenever we go in."
"I always plan my day to get there," added Robert Lashua, who became friends with Finn through the club. "But folks who think they're just going to walk up a half hour before the game and get in, they've got nothing but queue out front."
To make sure that every Patriots fan in the Austin area receives that camaraderie and VIP treatment, a new B.D. Riley's will open in March. Located slightly north in the Mueller neighborhood, Steve plans to take the same vibe to the new pub.
"People who were disappointed that they can't get in, will be delighted that we'll now have more than twice as many Pats seats available because the new pub is larger and has a big patio," Steve said.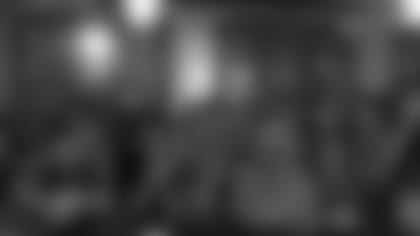 While some will be heading down to the Super Bowl to watch the game with the Houston fan club, Steve will hold down the fort with those who couldn't make the game. They'll play their Pat Patriot pump up play list, which includes Guns 'N' Roses "Welcome to the Jungle," as they countdown to kickoff.  Five minutes before, Steve will play "Shipping Up to Boston" by the Dropkick Murphy's to let everyone know it's almost time for the game to start. Much like the last time the Patriots appeared in the championship game, the club president expects his pub to be at capacity.
"We're going to do New England clam chowder, we'll have all the pre-game fun, probably do some more door prizes on Super Bowl Sunday," Steve said. "It seems like we have something to celebrate here and then we'll hunker down at kick off and hope we get one more."