Many fan clubs across Patriots Nation have created a family of sorts among their ranks. Some fan clubs have even seen families begin as members meet and fall in love. In Alexandria, Va. members of Murphy's Patriots have created a club of dedicated members who return for many games a season, even after they've moved away.
"You had one man who drove he and his family from Nashville to be at Murphy's for the Super Bowl," said Kenny Mitchell, the General Manager of Murphy's Grand Irish Pub. "So what's that, 10 hours? His plan right after the game was to drive right on home."
For one member John Mahoney and his wife, Celeste, meeting up with the crew from Murphy's multiple times throughout the season is a must. Members of the club since 2009, the couple moved away but still fly around the country to spend time with members of the club at road games or at their old stomping ground.
"Even though we live in Miami, we go up to at least three or four games a year just because we want to see our friends at Murphy's," John said. "It's become a really tight knit family for us."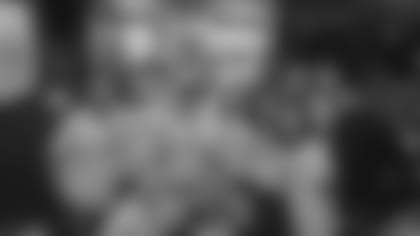 They warn though that meeting them for the first time often throws people through a loop.
"As people get to know them and go on from that first reaction, it's fun. We do first down cheers and cheers that are specific for each player," said Scott McCandless, another member of the club. "In honor of Julian Edelman, we do one where any time he does a big play, someone will shout 'Who's the man?' and the whole bar responds 'Edelman.'"
While introducing newcomers to their unique cheers is one way that the group encourages members to join in on the fun, the bar, Murphy's Grand Irish Pub, hosts many games, raffles and beer promotions to keep guests occupied in between the action.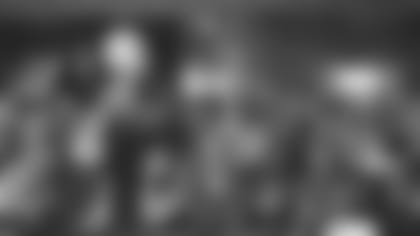 The club is also dedicated to helping out in the community in D.C. and beyond. That mission to serve the community also extends into their circle of members. When a family in the club lost their son to brain cancer, the club planned with the proceeds benefitting the National Brain Tumor Society.
"We've got a list of five different cocktails and five different meals to pair whichever way you like and each one of those items sold, a dollar would be donated in young Mikey's honor to the foundation and we'll do that from Sept. 8 until Oct. 7," Kenny said.
So while you may go to Murphy's to watch the game or to eat a typical Irish breakfast for brunch, you're going to leave with so much more than that. They promise you'll leave with a new set of friends who may just turn into a family.