It's tough being a Patriot fan in a place that's surrounded by fans of other NFL teams. That's why creating a fan club can help to drown out their noise and make game day a more special experience. Michigan native Shauna Nowland has been a fan of Tom Brady since his days at Michigan believes in everything the Patriots represent. Four years ago, she created Pats Fans Maui on the Hawaiian island to help build the presence of the Patriots.
Though the club, which has 44 members, is still growing its membership, they prove that numbers aren't what help you to stand up for your team.
What inspired you to start the club and how has it grown?
I moved to Maui [and] there wasn't a club there. So, it was just meeting a lot of people who were Patriots fans and so I just decided to get a club together. There aren't a whole bunch of us. We're more of an ambassador type thing, where people that come to visit Maui and ask me where to watch the game or whatever, and I try to meet up with as many people as I can.
Friends would say "I know somebody that's a Patriots fan." So I would just get in touch with them and get enough people to start the club. I think we had to have 12 to start the club. So just word of mouth and running into people with Patriots jerseys on or shirts or hats or whatever it takes.
What is it like being a Patriots fan in Hawaii?
There's a bunch of mostly Seahawks fans and 49ers fans way over there. The Patriots are pretty stretched out. I know a few on other islands and they're trying to get a club started on Oahu and stuff like that. I think we'll all just become incorporated eventually, but at this point Maui is the only one that's got a fan club.
There's a pub that I go to they have every satellite dish and every cable box that they can to play all the games that are on, and I appreciate that. [I get] the biggest TV because I'm usually there first thing in the morning before anyone else, so I can get the table and save seats for everybody.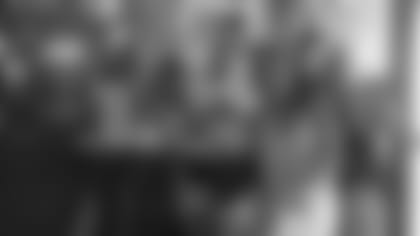 How does your club celebrate game day with each other?
I describe Dollie's as a local friendly neighborhood hangout where everyone is pretty nice. It reminds me of Cheers.
During the daylight savings time the pub opens at 7 a.m. for the Eastern Standard Time 1 p.m. games but cannot serve alcohol until 8 a.m. They put out a breakfast buffet with eggs, biscuits, sausage, bacon, potatoes and sausage gravy. At 11am they switch to the regular menu and are known for their delicious pizza. They are the only place that I know that puts chopped Macadamia Nuts on their Hawaiian Style pizza, which of course also has pineapple and ham. They have homemade soups everyday also.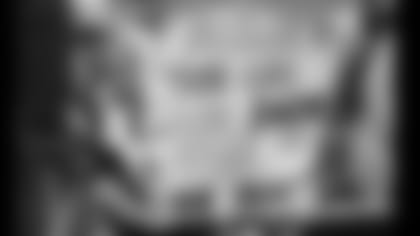 What are some of the club's favorite traditions?
We usually do the festivities after the game. We'll go to the beach because the games are over by 11 in the morning. They start at seven, so you know from the East Coast to the Hawaiian coast; we usually celebrate after by just going to the beach and hanging out, paddle boarding and surfing and snorkeling and just having a beach party after.
Since it's seven in the morning the festivities in the morning, everybody's still you know waking up basically when the game starts.                  
Where do you hope to see your club in the next few years?
I'd like to see at least 50 members, but like I said, we mostly get guest members that come and visit and just be ambassadors for the Patriots in the state. You know when people come to visit; we help them out and hang out with them. You know it's just such a great way to meet people from all over the world, you know? 
You know, it's just that one thing we have in common, and that's the Patriots.