Any team that has the luxury of having Tom Brady start for them every week has to be feeling good about their quarterback position. While Brady ranks as arguably the top signal caller in the game today, there isn't an experienced quarterback behind him at the moment. Matt Cassel showed some potential in the season finale last year against Miami but he hasn't started a game since high school. Corey Bramlet looked good at rookie mini-camp and Todd Mortensen faired well over in NFL Europe but those two have a better chance to land on the practice squad.
Right now, the Patriots don't have a proven quarterback on the roster to backup Brady. Perhaps it's because the team believes Cassel is ready to take on a bigger role this year. If that's so, then they're probably set at the quarterback position heading into training camp. However, if Bill Belichick feels he needs to bring in a veteran in case Brady goes down for a few weeks, there are still some attractive names left on the market.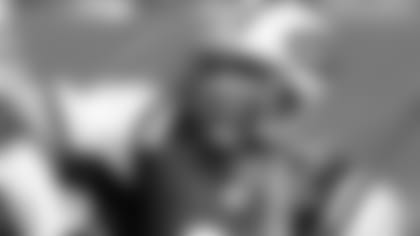 Pros: Fiedler has started 60 games over his 12 years in the NFL and although he won't wow you with his physical skills, he's a smart quarterback who knows how to manage a game. Fiedler really is the epitome of an NFL backup quarterback. He's had some success as a starter but his lack of arm strength hinders him over a 16-game span. He's better suited as a backup who can come in for 6-8 games if a team's starter gets injured for a portion of the season. Fiedler won't win a game for you but he won't lose it either. He allows the players around him to make plays and is very efficient in the kind of short passing game the Patriots like to run.
Cons: Fiedler is coming off a pretty bad shoulder injury that limited his 2005 season with the Jets to two games. There's no doubt that Fiedler is coming to the end of his career and an injury like that could cause teams to shy away from him. The other negative with Fiedler is he struggles when he has to do too much. If the running game is clicking and the defense is playing well, Fiedler can be effective. However, if his team falls behind early and they have to go primarily to the pass, Fiedler's lack of physical tools usually lands him in trouble. For a quarterback who relies on his intelligence and intangibles, his 69/66-touchdown/interception ratio isn't very impressive.
Bottom Line: If he's healthy, Fiedler appears to be the logical choice to backup Brady should the Patriots look to bring in a veteran. He's a smart guy who can pick up the Patriots offense quickly and lead the team if something were to happen to Brady for a short period of time. Plus, Fiedler attended Dartmouth, so he has ties to the area. The most likely candidate if the Patriots decide to go the veteran route.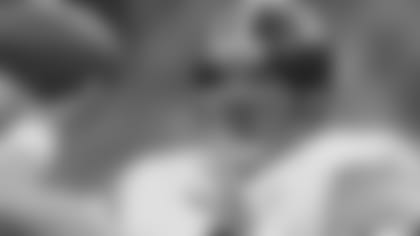 Pros: Maddox started 32 games over the past four years in Pittsburgh and has 36 starts in his NFL career. Like Fiedler, he brings experience to the table. From 2002-2003, Maddox played well for the Steelers, throwing for 6,250 yards and 38 touchdowns in that two-year span. Things have gone south for Maddox since then and he's now looking for a job as a backup with some team. There are two positives working for Maddox. It's not easy to find a backup with his starting experience this late in the offseason, so he has that going for him. Also, Maddox is comfortable not being a starting quarterback at this point in his career. He's not going to come in and cause any problems. In fact, the way Maddox handled everything that went on in Pittsburgh says a lot about his character.
Cons: Anyone who saw Maddox play the last two years knows the con could be if he steps on the field. Maddox has played in just eight games since 2003 and has a completion percentage under 50 percent. He was downright dreadful filling in for an injured Ben Roethlisberger last year. In Maddox, a team is getting a player with valuable NFL experience but there's no question that his best days are behind him.
Bottom Line: I look at Maddox as someone the Patriots could go out and get in a pinch. If they head into training camp and decide they need to sign a veteran quarterback, they could look at Maddox if Fiedler isn't fully recovered from his shoulder injury. The main reason it's hard to see Maddox here is because he appears to have lost his confidence over the years and if a player isn't mentally tough, they might as well not even bother walking through the front door of Gillette Stadium.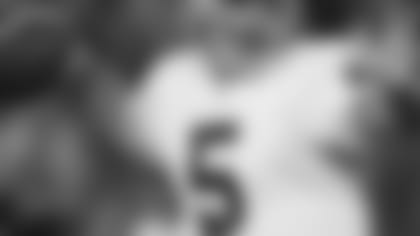 Pros:** Collins is easily the most successful of the quarterbacks still available on the market. He's started 145 games in his NFL career and led the Giants to the Super Bowl in 2000. Collins has a cannon for an arm and he's very good at getting the ball downfield. He threw for almost 4,000 yards, 20 touchdowns and only 12 interceptions last season for the Raiders. That's not bad for a guy who can't get a job.
Cons: There's a reason why Collins is struggling to find work. He's always been a bit of a head case and seems to fold when things aren't going his way. Collins has put up a lot of yards and touchdowns over the past six years but he's also thrown too many interceptions and has only eclipsed the 60 percent completion plateau once over that span. Despite all his physical talent, Collins has never been able to put it all together and seeing that he still considers himself a starter doesn't make him a likely candidate for the Patriots.
Bottom Line: Look above and see the phrase "He's always been a bit of a head case and seems to fold when things aren't going his way." Then remember who is the head coach of the New England Patriots. Enough said.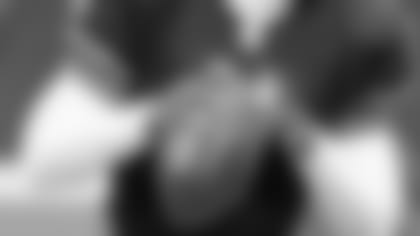 Pros:** We've all heard 1,000 times how Blake throws a pretty deep ball and while that's true, there's more to the game than just chucking up 60-yard bombs. Amazingly, Blake has started 100 of the 119 games he's played in during his NFL career. He's thrown 134 touchdowns and 99 interceptions, which isn't bad for a guy who has never been considered a great starting quarterback. Blake had some good seasons in the late 90s with the Bengals and Saints but he's now going on 36-years old and hasn't seen the field much in the last two years.
Cons: Blake is nearing the end of his career and there's a chance he may not even land with an NFL team this upcoming season. He's played for five teams in each of the past five years. It's pretty obvious his skills are declining when teams don't feel he's valuable enough to keep for more than a year. Let's put it this way: last year Blake played for the Chicago Bears and still couldn't beat out rookie Kyle Orton for playing time while Rex Grossman was injured. That sounds like a player closing in on retirement.
Bottom Line: The only way I could see Blake being a Patriot this season is if Cassel wins the backup job and Belichick wants a low-priced veteran on the team to provide insurance. Even if he lands in New England, it's doubtful Blake will become the backup quarterback. More than likely, Blake's days of being an NFL quarterback are probably over unless a team gets into a real bind like the Bears did last season.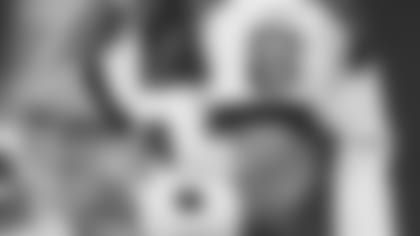 Pros:** Matthews has started 22 games in his NFL career but he really isn't gifted enough to be a quality starter at the pro level. Matthews has only thrown three passes in the last three years. He's kind of a poor-man's Jay Fiedler. Matthews has limited physical ability but he isn't bad at competing short-intermediate passes. His best season came way back in 1999 when Matthews started eight games for the Bears and threw for 1,645 yards and 10 touchdowns. Once again, that was his best season in the NFL.
Cons: Matthews lacks the arm strength to be anything more than a1-2 game filler at the quarterback position. He may get the call if Brady was going to be out for one week but it's doubtful he would get playing time over Cassel if Brady were out for an extended period of time. If Matthews comes in and wins the backup job, it probably says more about Cassel not being quite ready to start in the NFL than it does anything about Matthews' ability as a quarterback.
Bottom Line: Matthews is similar to Blake in if he's signed, I suspect it would be as a third string quarterback to provide veteran insurance behind Cassel. Matthews has proven to be nothing more than a slightly below average NFL quarterback and one would have to figure that Cassel could at least fill that role if he's called upon. Don't rule out Matthews but if he becomes a Patriot, it will probably be to serve as the third quarterback behind Brady and Cassel.
The longer the Patriots wait to bring in a veteran quarterback, the better the odds are Cassel will be Brady's caddy in 2006. New England may be waiting on Fiedler to see if he's going to be able to play this season but it appears Cassel has shown the coaching staff enough to at least be in good position to secure the backup job. Let's face it, if Brady goes down for a majority of the season, Cassel will probably get most of the reps regardless if a veteran is brought in or not. That's why I think the chances of Cassel being the backup and someone like Matthews coming in for the league minimum to be the third/emergency quarterback is the most likely scenario.