The 2013 NFL Draft is now just hours away. It promises to be arguably the most unpredictable and dubious draft in recent memory. That could lead to plenty of trades as well as a number of picks that leave fans scratching their wanna-be-guru heads in their favorite easy chair.
But regardless of which players go in which spots to which teams, the question we won't necessarily be able to answer for a couple years is which guys are truly the cream of the crop in the 2013 class? That's a question I'll do my best to answer right now. With all the film study and research done, I'm ready to unveil my annual list of the top 20 prospects in the draft.
Sure there aren't a lot of sexy names, skill-position phenoms or endless blue-chippers available this spring, but there are still good football players to choose from. Here is the top of that group from the perspective of a wanna-be guru from the media. Call me Mr. Draft. (But try not to remember the guys I liked who ended up busts! Vernon Gholston? Chad Jackson? Never heard of 'em!)
Here goes, my shot at listing the top 20 prospects in this much-maligned 2013 NFL Draft class:
Star Lotulelei, DT, Utah: A big, athletic man who can control the line of scrimmage. Regardless, he's going to be a star.
Sharrif Floyd, DT, Florida: Athletic penetrator who is stout enough.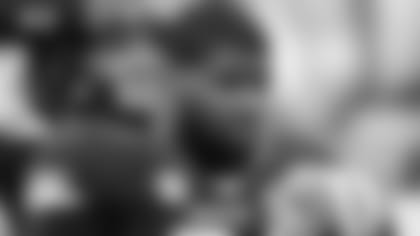 Sheldon Richardson, DT, Missouri: One of the underrated names in the draft and just behind Floyd as an impactful, disruptive defensive lineman.
Luke Joeckel, T, Texas A&M: Not sure Joeckel is a future Hall of Famer, but he's a safe bet for a number of Pro Bowl trips.
Jonathan Cooper, G, North Carolina: Big, edgy guy who can do everything at the guard spot.
Chance Warmack, G, Alabama: Little more powerful and less athletic than Cooper, but a long-time NFL starter and Pro Bowl type.
Jarvis Jones, OLB, Georgia: Proven production and ability to make plays on the ball all over the field.
Lane Johnson, T, Oklahoma: Maybe the most potential of any player in this draft. But has plenty of work to do in order to reach that potential.
Barkevious Mingo, DE/OLB, LSU: Proven production and a legitimate impact edge player.
Tyler Eifert, TE, Notre Dame: Wouldn't be this high in another draft, but very polished prospect with a bright future.
Dion Jordan, DE/OLB, Oregon: Another guy who's more upside than proven product at this point, but lot of potential.
Dee Milliner, CB, Alabama: Probably won't be an elite All-Pro corner in the NFL, but very good player with a solid future.
Sylvester Williams, DT, North Carolina: Another impact guy up front at what is probably the top position in the draft.
Tavon Austin, WR, West Virginia: Not sure exactly how he'll fit on an NFL offense or if durability will be an issue, but Austin is an impact playmaker with crazy ability.
Eric Reid, S, LSU: A big, fast, athletic safety whose name has been overlooked in the pre-draft process.
Eric Fisher, T, Central Michigan: Though I think Fisher is overrated as a top-five prospect, he's a solid tackle option.
Terrance Williams, WR, Baylor: This is much higher than others have Williams, and higher than he'll get picked, but I think he has a chance to be a real steal and big time player at the next level.
Alec Ogletree, LB, Georgia: Some off-field issues, but a tremendous athlete and aggressive defender.
Ziggy Ansah, DE, BYU: A raw, inexperienced player with a lot of potential and a ways to go to realize that upside.
Desmond Trufant, CB, Washington: Not a future elite cover guy, but good enough to make plays at the next level and a solid prospect in this draft class.
Best of the rest:
Justin Hunter, WR, Tennessee; Eddie Lacy, RB, Alabama; Darius Slay, CB, Mississippi State; Zach Ertz, TE, Stanford; John Jenkins, DL, Georgia; D.J. Swearinger, S, South Carolina, Kenny Vaccaro, S, Texas, Geno Smith, QB, West Virginia.