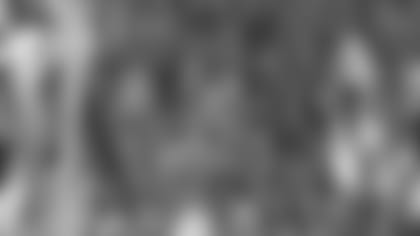 ]()
            For the second straight day the Patriots inked a deal that makes the team a little greener. Just one day after making official the signing of former Jets safety **Victor Green**, the Patriots came to terms on a three-year, incentive laden deal with fourth round draft choice **Jarvis Green** on Wednesday.  

Green's agent, Albert Elias, confirmed that while the two sides had been working on the deal for more than a month, they finally got the details worked out over the last couple days.
"We started negotiating early," Elias said. " I knew the Patriots do things a little bit differently when it comes to contracts. I thought it would be in our best interests to get started early and get it done. [Green] has the opportunity in minimum playing time to make the most money of any fourth round pick in the history of the draft on a three-year deal."
For his part the 6-foot-3-inch, 272-pound defensive end out of LSU was happy both with the terms of the deal and the fact that it was finalized in time as not to jeopardize his ability to enter camp on time when rookies report to Bryant College for training camp on July 22.
"I feel real good that it is done," Green said as he headed back to New England where he will arrive late Wednesday. "I have just been getting ready to play. I am coming up in shape and want to try to be a part of the team."
"I just wanted to get in as early as possible. I did my part and my agent did his. We wanted to be the first player to sign."
Green is in fact the Patriots first 2002 draft choice to sign, but according to Elias and his interactions with the team's negotiators, ironing out a contract with the team was not overly difficult.
"It is going to be a really good contract. They never told me anything that was not true. I think at the end of the day both sides were happy with the deal.