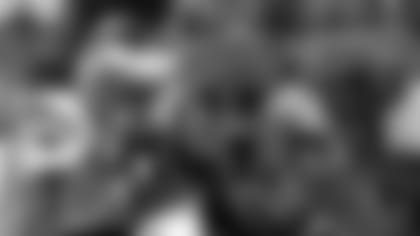 ]()The practice fields at Gillette Stadium hosted the Fourth Annual North Shore Flag Football League Festival on Saturday, June 13, featuring more than 40 teams from Massachusetts, New Hampshire and New York and as far afield as Miami, Fla.
Pat Patriot and the Patriots cheerleaders also got in on the action as they posed for photos and signed autographs for the young athletes and watching fans. Patriots Executive Director of Community Affairs Andre Tippett also cast an eye over the proceedings and spent time talking to several of the excitable youngsters.
"We shook his hand and I'm never going to wash this hand again," said Jared Lubas of the Salem Witches from the 9 to 11-year-old age group as he waved in the air.
The warm sunny weather was ideal for a summer festival of flag football and tournament organizer and North Shore Flag Football League director Austin Bradshaw was delighted that the hard work put into the event by his team of volunteers clearly paid off.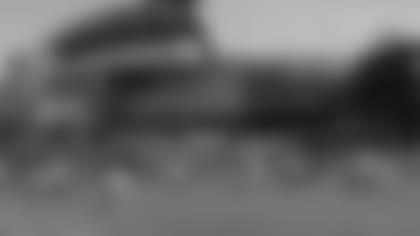 ]()"So much goes on and we have been working hard for a long time to get this all together," he said. "To keep in touch with everybody to try and make things go as smooth as possible was the biggest challenge. The tournament is easy. The games are fun part and it's a great feeling."
Teams were grouped into five divisions, based on age, and played a series of games to determine the seeding for the playoff rounds. Each playoff round was single elimination, leading to a series of championship games. Aside from a championship taken back to Miami, Florida, it was the local teams that enjoyed the most success.
The 6 to 8-year-old Peabody Tanners won their age group championship as they defeated the New Hampshire Flag Football League Bills 26-14, while the 12 to 14-year-old Peabody Tanners Boys matched as they blanked the Eastwood Bears 28-0. The 15 to17-year-old Boston Blitz from Peabody made it a hat trick of championships for the local teams as they breezed past the Yonkers Chargers 32-14.
Coach Shane Rigney, a coach from the Peabody flag organization said: "We've been to different tournaments, but to have the opportunity to come out here and play has been great. Seeing these kids grow together has been unbelievable."
The 12 to 14-year-old Girls' Division championship game came down to the final play as with only two seconds remaining the Westford Chargers scored a touchdown to defeat the NSFFL (New Hampshire) Patriots 26-24.
]()The Mo Steel team from Florida, whose teams have entered flag football competitions in Asia and Europe, swept through the tournament going undefeated and winning the championship game for the 9 to 11-year-old age group.
Head Coach Brian Levywas impressed by how well organized the event was, saying: "I think first of all this venue is phenomenal. The surface is amazing. I think Austin and the people at the North Shore Flag Football League did a fine job of putting this together.
"I think 16 teams in one division is the most since the national championships that we've had, and to put it together in one day and keep it organized and timely is impressive. It's a phenomenal tournament and we will come back next year, no question."
Bradshaw has aspirations to increase the size and international appeal of the North Shore Flag Football League Festival in 2010.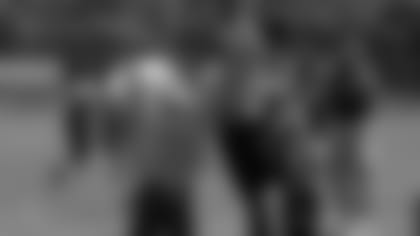 ]()"We have tried to make it bigger and better every year since we started," he explained. "We have become better with scheduling and attracting more teams, for example, we have a team from Miami here this year.
"There was a lot of interest from Canada and we even had some interest from Venezuela and Mexico. I see it as being the same as this, but I want to attract some international teams so that the kids don't just meet kids from other states, they meet kids from other countries and the whole cultural exchange.
"That is where I would like this event to be in the future, at that level."
6-8 Year Old Championship:
Peabody Tanners 26 New Hampshire Flag Football League Bills 14
9-11 Year Old Championship:
Mo Steel (Miami) 47 Salisbury Pride 14
12-14 Year Old Championship:
Peabody Tanners 28 Eastwood Bears 0
12-14 Year Old Girls Championship:
Westford Chargers 26 NSFFL Patriots 24
15-17 Year Old Championship:
Boston Blitz 32 Yonkers Chargers 14
All Photos provided by Preston Consulting