We sat down with safety Devin McCourty to talk about some of his earliest and most unforgettable football memories. McCourty was the Patriots first round pick in the 2010 NFL Draft (27th overall) and made the Pro Bowl in his rookie season after posting a team-high seven interceptions. He and his identical twin brother, Jason, a cornerback with the Tennessee Titans, are the 12th set of twins to play in the NFL.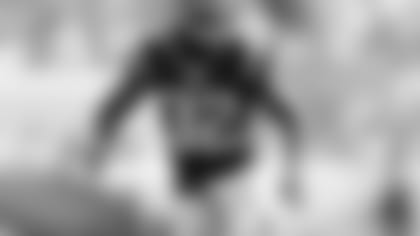 Q: What do you love about football?**
DM:The things I love about football: I love to go out there and compete, I love that it's a team sport, and there is no better feeling than when you go out there and get a tough win. I remember one of my early games in my rookie year. We played Baltimore, and we won in overtime. Steve [Gostkowski] kicked a field goal, and that's a great feeling when you can win [with] one kick and no time left. That was great.
Q: Can you take us back to when you were a kid? How did you get into football, and why did you get into football?
DM:When I was a kid growing up we used to play football in the back, just on any patch of grass, all the time. Then when my older brother - he was in the Army - when he came home I was 10 years old, and he was like, 'You need to play Pop Warner football. You need to play.' So the first year we went out, it was filled up and we had to wait. So that second year we went, I think I was 11 years old, and just from there on we loved it. Once you start scoring touchdowns, you're having fun. We had a good team, so just from that day on I loved playing football.
Q: Would you say your oldest brother was your biggest influence in starting to play football?
DM:Yeah, my older brother was the craziest fan and the biggest influence in us playing. He'd be yelling and screaming with my mom. He wasn't too big on too many coaching tips, so I didn't have to hate him growing up, but he was always there in the stands yelling and screaming.
Q: What did your mom think about you guys playing football?
DM:My mom loved it actually. I think she grew up watching sports. My grandmother was a huge Packers fan, so she always loved watching football and my mom had no problem with it. She used to come videotape the games and whenever one of us would break out and score a touchdown, you would just see the camera bouncing up and down because she would be yelling and screaming and not filming. So, we have some pretty bad footage of Pop Warner games.
Q: What position did you play?
DM:When I first started playing, I think everyone wants to be quarterback, but I found out that I couldn't throw. So, then I wanted to play running back, but I played a bunch of positions. I played tight end, tackle, safety, running back. It was fun being able to learn so many different positions.
Q: Did you like to hit or get hit more?
DM:Oh, that's why I play defense to this day. I hate getting hit. I'd rather see someone and go hit them than have someone hit me when I'm not looking.
Q: Who do you think pushed you the most to make a career out of this game?
DM:The person that probably pushed me the most was my twin brother. It's a crazy relationship to have a twin that is into football, and is a professional just like you. When we used to work out and do different things we used to push each other and make sure we always got the best out of one another. So, I think he has been my hardest critic and fan and I've been his hardest critic and fan.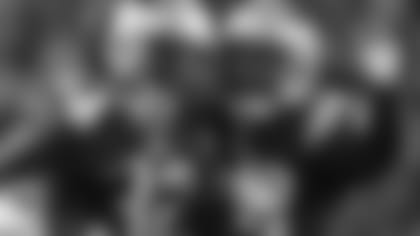 Q: What is your first football memory?**
DM:Wow, that's tough. I guess the first football memory that I still remember would probably be being a Cowboys fan and seeing them win the Super Bowl in '95. I had an Emmitt Smith jersey, Deion Sanders, Troy Aikman. So, I was a big fan of the Cowboys growing up and watching them win the Super Bowl was probably the best memory and the only memory I really have from my younger years.
Q: When did you realize that you could do this as a profession?
DM:I guess when I first got to college. I always wanted to play professional, and as I got, I think to my junior year, I realized that some of my teammates were going to get drafted to go on to play in the NFL. It really became real for me that the next year, if I went out there and had a big year, I could get drafted high and have a real career in the NFL.
Q: What was it like when you actually made it to the NFL?
DM:It was a relief to get drafted and to watch your twin brother go the year before you and see him get drafted in the sixth round, and realize the following year you beat him and got drafted in the first round. I realized at an early time in our careers that I was a better football player, the better twin, so I mean for all that to happen in one night was a great feeling.
Q: Can you talk about your competition with your twin?
DM:It's pretty cool. I mean we push each other, we love to see each other succeed but we love to see ourselves succeed more than the other one. We just love to compete, love to see each other do well and then when you do better you can rub it in and talk trash. When I visited his house in Tennessee, it was really nice. Then when he came to my house he started laughing and said, 'Where's the rest of your house?' I have to wait and get back at him a little later though.
Q: Who was the better athlete as a kid?
DM:If you ask him, he is going to say he was the better athlete as a kid. But the truth is, I was the better athlete. I think in every sport we played I kind of got off first and then he had to follow and then people realized he was good too. I was the first one to play varsity football, but he followed in my footsteps and he ended up being pretty good too.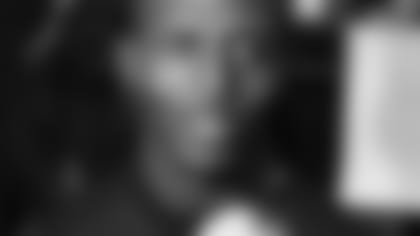 Q: Do you think that pushed him because you made the team?
DM:Yeah, we never talk about it, but I think we're always like that. I think once he got to the NFL and he didn't have to redshirt and I had to, I was kind of driven to get drafted over him and make my extra year count. Then when I went in the first round, I think he wanted to prove to everyone that he was the better player, and he got a big contract extension. So, now it's my turn to have a better year than him.
Q: Do you guys compete about everything?
DM:Yeah it's funny, we probably weren't as bad growing up in video games and playing basketball one-on-one, but now, I guess because we don't hang out with each other as much, it's non-stop over everything. Just talking trash to each other. Last year was the best offseason because I got to go down to Tennessee and I talked trash to their whole team because we were playing them in Week 1. I'm pretty cool with some of their guys, so just talking trash and then playing each other in Week 1 when we beat them so bad. He still hears it to this day, how bad we beat them.
Devin McCourty Bio and Stats