Jacksonville Jaguars safety Sammy Knight. Photo by Getty Images.


The first weekend of free agency is over and just like that, the Patriots have lost two of their top three cornerbacks. Asante Samuel is now an Eagle, and Randall Gay went home to become a New Orleans Saint.
Does this mean last year's first-round pick, Brandon Meriweather, who bounced back and forth between safety and nickel corner, will be pressed into full-time service at corner? If he is, that could further weaken the depth of New England's safety position, where the Pats appear to be losing veteran Eugene Wilson.
Perhaps the biggest free agent name at safety this year was Dallas' Ken Hamlin. But the Cowboys designated him their franchise player last month, effectively taking him off the market.
Still, there are several other safeties available as free agents this year, so the Patriots may make some moves there in the days and weeks to come.
(Players listed alphabetically)
Michael Boulware, Houston
After exploding onto the NFL scene in 2004, the then-Seattle Seahawk had an even better sophomore campaign in '05. Benched a year later, he was shipped to the Texans last season, where he barely made an impact. Can Pats head coach Bill Belichick and new secondary coach Dom Capers rejuvinate Boulware's once promising career?
Will Demps,* Houston*
Demps was a fixture in Baltimore's always-stingy defense for four seasons, starting all 16 games of the 2004 season for the Ravens. In '06, he duplicated that feat for the New York Giants, before signing with the Texans last season, for whom he started half their games. Only once in Demps' career has he had fewer than 50 total tackles in a year. With that kind of productivity, the 28-year-old could be a good fit in New England.
Mike Doss, *Minnesota
*Doss had a couple of very solid seasons for the Indianapolis Colts before joining the Vikings last season. A nagging hamstring injury limited him, however, to just one start and only eight games played in '07. Still young and having shown flashes of talent, Doss might be an option for the Pats to consider.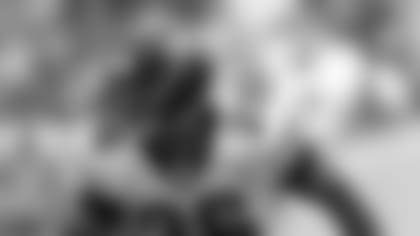 ]()Sammy Knight**, *Jacksonville
*At 32, Knight may be on the backside of his career, but everywhere he's been (New Orleans, Miami, Kansas City, and Jacksonville), he's been a consistent contributor. He is almost a guarantee to register 90 to 100 tackles per season and start all 16 games for your club. He may be in a similar situation to Rodney Harrison a few years ago, when New England took a chance on an older safety with a history of impressive performances.
Donnie Nickey, *Tennessee
*At 6-3, 210, the 27-year-old Nickey would instantly provide size, experience, and just enough youth to the Pats' defensive backfield. Having only started six games in his previous five NFL seasons, all with Tennessee, Nickey would likely be asked to provide depth, rather than be counted on to start here in New England.
Pierson Prioleau, *Washington
*Prioleau started all 16 games for Buffalo in 2002, but in his other nine seasons with the Niners, Bills, and Redskins, he's been more of a reserve. Depth and experience might be the best qualities this soon-to-be-31-year-old veteran could bring to New England.