Between now and the start of the free agency period on February 28, the Patriots will be devising a plan to approach offseason maneuvers. That plan will undoubtedly be a combination of a draft strategy, free agents the team plans to pursue and which of its own free agents to re-sign.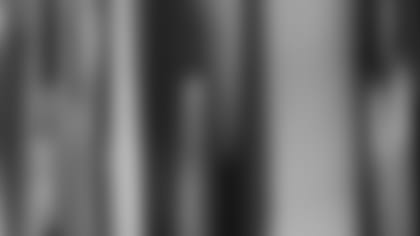 ]()
            As it stands now the Patriots have 16 free agents, four of which are restricted free agents. Of the 12 unrestricted free agents, the key players at the top of the list would likely be fullback **Marc Edwards**, safety **Victor Green** and safety **Tebucky Jones**.  

Edwards started 10 of the 16 games he played in last season and finished the year with 31 rushes for 96 yards and 23 receptions for 196 yards. Although his stats are not overwhelming, Edwards has been successful in his diverse role in Charlie Weis' offense over the last two seasons. It is unlikely that there would be a huge market for a fullback of Edwards varied yet limited talents and it is likely he will be back in New England in 2003.
Teaming with Pro Bowler Lawyer Milloy, Jones and Green worked together to form arguably the best safety trio in the NFL last season. Jones started 12 of the 14 games he played in and totaled 50 tackles, 1.5 sacks, one interception, six passes defensed, two forced fumbles and two fumble recoveries. The former first round pick out of Syracuse is also a key special teams contributor, where he finished with five tackles.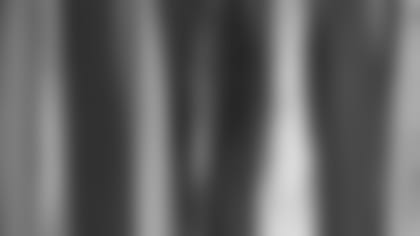 ]()
            Green was a key playmaker for the defense in his first season in New England. After being cut by the Jets last offseason, he came to the Patriots and proceeded to finish fourth on the team with 84 tackles, returned his one interception 90 yards for a score, tallied three passes defensed, forced four fumbles and recovered three loose balls. He was also a viable force in kick coverage with seven special teams tackles. And while Green started just six games, he saw significant action in each of the 16 games on the season.  

With both players playing at a high level last season, it may be difficult for the Patriots bring both of them back in the "Big Nickle" next season. Heading into his sixth NFL season Jones is likely looking for his big payoff contract, while the aging Green heads into his 11th season and may look for his final significant deal.
But even with these three guys at the top list of possible re-signees, the Patriots also have a number of other players that have played contributing roles for the team over the last few seasons that will be testing the free agent waters. In terms of restricted free agents, that list includes cornerback Ben Kelly, fullback Patrick Pass, linebacker Matt Chatham and long snapper Lonie Paxton. While Kelly has had injury issues, Pass, Chatham and most importantly the notable long snapper Paxton have each played important roles on the New England special teams units.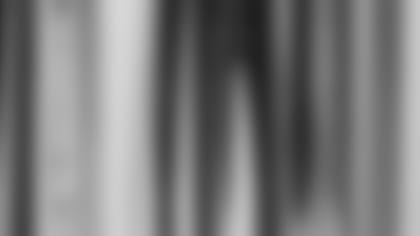 ]()
            The Patriots have until February 27th to tender those four players qualifying offers in order to maintain a right of first refusal to match any other offers the players may receive from other teams. Should the Patriots make the players those offers, the team would receive compensation if the player signs with another team and New England declines to match the offer.  

As far as the rest of the list of unrestricted free agents goes, most are players that the team should be able to re-sign should it choose to do so. Offensive lineman Grey Ruegamer, cornerback Terrell Buckley, defensive lineman Rick Lyle, defensive lineman Bernard Holsey, safety Je'Rod Cherry, safety Chris Hayes, safety Rob Kelly, tight end Fred Baxter and tight end Cameron Cleeland round out the list unrestricted free agents. Of the list, Ruegamer would probably be the most valuable to the franchise as he has established himself as a quality backup/spot starter on the offensive line over the last two seasons.
Over recent years the Patriots have garnered a reputation for pursuing lower-tier free agents on the open market, but also have taken care of its own free agents. Before pursuing possible replacements or pinpointing areas to upgrade, New England will have to target which of these 16 players will be back at Gillette Stadium in 2003. That decision will be one of the many interesting pieces that will be part of a very important offseason puzzle.
February 18-24--Scouting Combine in Indianapolis, Indiana.
February 20--Deadline for clubs to designate franchise and transition players.
February 27--Deadline for submission of qualifying offers by clubs to their restricted free agents whose contracts have expired and to whom they desire to retain a right of first refusal/compensation.
February 27--Deadline for clubs to submit offer of minimum salary to retain exclusive negotiating rights to their players with fewer than three seasons of free agency credit whose contracts have expired.
February 28--Veteran free agency signing period begins.
February 28--Trading period begins.
April 1--Signing period ends for restricted free agents.
April 2--Deadline for old club to exercise right of first refusal to restricted free agents.
April 26-2--NFL Draft in New York City.
June 1--Deadline for old clubs to send tender to unsigned unrestricted free agents to receive exclusive negotiating rights for rest of season if player is not signed by another club by July 22.
June 1--Deadline for old clubs to send tender to unsigned restricted free agents or to extend qualifying offer to retain exclusive negotiating rights.
June 15--Deadline for old clubs to withdraw original qualifying offer to unsigned restricted free agents and still retain exclusive negotiating rights by submitting tender of 110 percent of previous year's salary.
July 22--Signing period ends at 4:00 PM ET for unrestricted free agents who received June 1 tender.