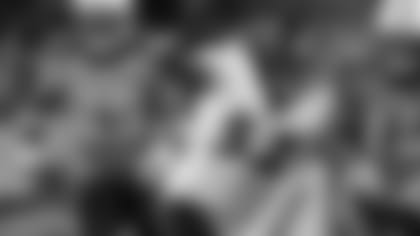 Ray Lewis (ILB), Baltimore Ravens
Despite 13 seasons of wear, Lewis remains one of the dominant defenders and best inside linebackers in the game. He notched the 11th 100-tackle season of his career while recording 3.5 sacks, three interceptions, a forced fumble and fumble recovery. His best days may be behind him, but apparently the twilight of his career is better than the peak of nearly anyone else's. He's best suited for a return to Baltimore and his age will keep him from signing a huge deal, but he still walks the walk almost as well as he talks the talk.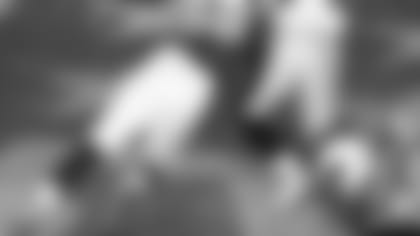 Karlos Dansby (OLB), Arizona Cardinals
Dansby, who'd project as an inside 'backer in a 3-4 scheme, is a great athlete and playmaker for the Cardinals who played under the franchise tag this Super season. He'll be looking for long-term dough but Arizona will do its best to hold onto its best young all-around defender after his 128 tackles, four sacks, two interceptions, two forced fumbles and three fumble recoveries in 2008.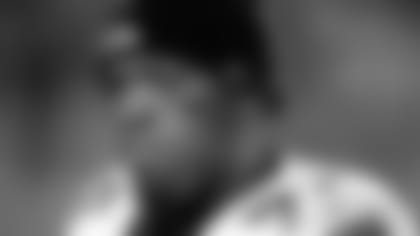 Terrell Suggs (OLB), Baltimore Ravens
Suggs also played under the franchise tag. Known mainly as a pass rusher he made plays all over the field this year, including 102 tackles, eight sacks, two interceptions, 11 passes defense, two forced fumbles and a fumble recovery. He may face the franchise tag fate again moving forward, but has also left the door wide open for a home town discount on a long-term deal in an effort top keep the Ravens talented group of free agent linebackers (along with Lewis and Scott) together.
Larry Izzo (ILB), New England
Izzo has been the heart of the New England special teams units for years. That reason alone makes it likely the co-captain will be back for another go with the Pats.
Channing Crowder (ILB), Miami
Crowder played in the 3-4 scheme under Nick Saban, but probably will cost more than the Patriots want to spend.
Adam Seward (ILB), Carolina
The Patriots have shown interest in Seward in the past. He rarely played for the Panthers, however, so his value is uncertain at this point.
Jonathan Vilma, New Orleans (ILB)
Vilma is a real wild card because he failed under Eric Mangini in New York's 3-4 system, but if Belichick came calling for the speedy former first-round pick, he'd probably listen to what the most respected coach in the game had to say.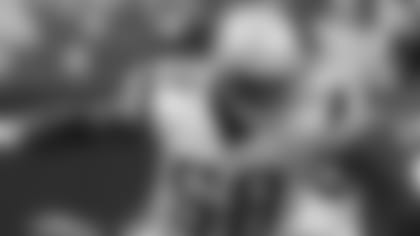 ]()Pierre Woods (OLB), New England *
Woods is a restricted free agent who was New England's primary backup on the outside before ending the season on IR with a jaw injury. He started three games replacing Adalius Thomas in the lineup and has been a core special teams guy for much of his three seasons. He could return to a more rotational role on the defense to help spell Thomas and Mike Vrable on the outside.
Andre Frazier (OLB), Pittsburgh
Frazier is a four-year veteran who's spent time as a backup in the Steelers 3-4 scheme while also producing on special teams. With guys like Shawn Crable and Vince Redd in the mix the Patriots may not be looking for another young project on the outside but if they are the 6-5, 245-pound Frazier could be a cost-effective option.
Clark Haggans (OLB), Arizona
Haggans is an eight-year veteran with extensive 3-4 experience. His name was tossed about a lot last offseason as a possible Patriot, but a deal never materialized and the former Steeler eventually latched on with the NFC Champs.
Other Notable Names: Bart Scott (ILB - Baltimore), Andra Davis (ILB – Cleveland) Keith Brooking (OLB – Atlanta), Tyjuan Hagler (OLB – Indianapolis)
Eric Alexander, New England *
James Anderson, Carolina *
Eric Barton, New York Jets
Monty Beisel, Arizona
Kevin Burnett, Dallas
John DiGiorgio, Buffalo *
Isaiah Ekejiuba, Oakland
Heath Farwell, Minnesota
Keyaron Fox, Pittsburgh
Tony Gilbert, Atlanta
Kris Griffin, Cleveland
Napoleon Harris, Minnesota
Brian Iwuh, Jacksonville *
Teddy Lehman, Buffalo
Paris Lenon, Detroit
Robert McCune, Baltimore *
Mike Peterson, Jacksonville
Junior Seau, New England
Derek Smith, Miami
Cody Spencer, New York Jets
Takeo Spikes, San Francisco
Dontarrius Thomas, Minnesota
Patrick Thomas, Kansas City
Zach Thomas, Dallas
Nate Webster, Denver
Jon Alston, Oakland *
Bert Berry, Arizona
Darryl Blackstock, Cincinnati
Rocky Boiman, Kansas City
Michael Boley, Atlanta
Ricky Brown, Oakland *
Khary Campbell, Washington
Rosevelt Colvin, New England
Angelo Crowell, Buffalo
Donté Curry, Carolina
Keith Ellison, Buffalo *
Troy Evans, New Orleans
Alfred Fincher, Washington
Roderick Green, San Francisco
Marques Harris, San Diego
Arnold Harrison, Pittsburgh *
LeRoy Hill, Seattle
Rashad Jeanty, Cincinnati *
Brandon Johnson, Cincinnati *
Freddy Keiaho, Indianapolis *
Lance Laury, Seattle *
D.D. Lewis, Seattle
Wesly Mallard, Seattle
Corey Mays, Cincinnati *
Darrell McClover, Chicago
Willie McGinest, Cleveland
Ryan Nece, Detroit
Shantee Orr, Cleveland
Carlos Polk, Dallas
Rich Scanlon, New York Giants
Gary Stills, St. Louis
Rian Wallace, Washington *
Sam Williams, Oakland
Coy Wire, Atlanta
*The next Free Agent Preview will be wide receivers, available Monday on patriots.com. Tomorrow, look for an all-new Debate Fridaysegment.