With the departure of long-time long snapper Lonie Paxton to Denver, a need has suddenly arisen in the Pats special teams. Paxton's position may not be the most glamorous, but it's certainly an important one. There aren't many options out in the free agent market, however. And all but Houston's Bryan Pittman are aging veterans with at least a decade's experience in the NFL.
Jason Kyle, Carolina
Bryan Pittman, Houston
Jeff Robinson, Seattle
Joe Zelenka, Jacksonville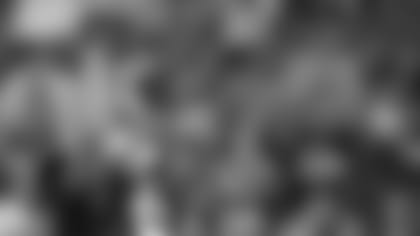 ]()The punting situation remains an interesting one. Incumbent Chris Hanson, currently a free agent himself, has shown a booming leg at times, but has struggled with his consistency when it comes to downing punts inside the opponents' 20. He has staved off competition numerous times since signing with the Patriots at the start of the 2007 season.
The Pats could bring Hanson back for training camp, but he'd likely have some competition for his job, either from a rookie or another veteran. Oakland's Shane Lechler might have been an option before the Raiders threw $9 million at him. Or Atlanta's Michael Koenen, but he was slapped with the franchise tag and signed his tender to remain a Falcon.
Here are the remaining veteran free agent punters available as of Monday, March 2.
Mitch Berger, Pittsburgh
Ben Graham, Arizona
Craig Hentrich, Tennessee
Sam Koch, Baltimore *
Hunter Smith, Indianapolis
* = Restricted free agent
With Stephen Gostkowskihaving made the Pro Bowl this past season, it's safe to say New England won't be bringing anyone in to challenge him this summer. But just for your own information, here's the list of available kickers.
John Carney, New York Giants
Jay Feely, New York Jets
Shayne Graham, Cincinnati $
Martin Gramatica, New Orleans
Mike Nugent, New York Jets
Matt Stover, Baltimore
Shaun Suisham, Washington *
$ = Franchise tag applied
* = Restricted free agent