Report: Buckley to rejoin Pats for third tour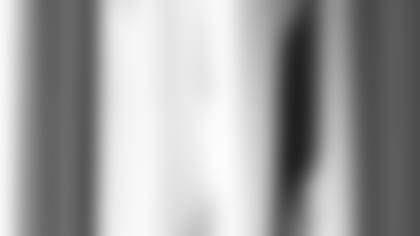 ]()
            According to various published reports veteran cornerback **Terrell Buckley** has agreed to a one-year deal with the Patriots, contingent on the results of a Monday physical. A return would mark a third tour of duty in New England, where the former 1992 first-round pick played in both 2001 and 2002.  

"When the guys won it again last year, I was rooting for them all the way," Buckley, who won a Super Bowl with New England in 2001, told the Boston Globe. "It's almost like, you never realize what you have until it's gone. I didn't realize how much fun I had with this coaching staff, the game planning. You really appreciate that."
Buckley, who turns 33 on Monday, played in 16 games last season in Miami with five starts. He recorded 51 tackles and two interceptions, including one he returned 74 yards for a touchdown.
Over the course of his 12-year career with the Packers, Dolphins, Broncos and Patriots Buckley has played in 189 games, registering 541 tackles, 47 interceptions and two sacks. His 30 interceptions over the last five seasons (1997-2003) are tied for the fifth best total in the NFL.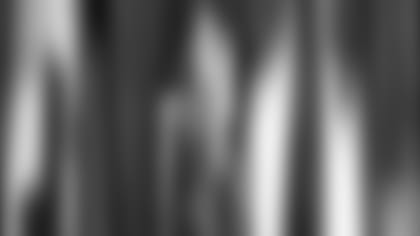 ]()
            The 5-10, 180-pound Buckley will join what is now a crowded cornerback spot in New England that has seen the addition of veterans Otis Smith and Jeff Burris as well as draft pick Christian Morton this offseason to go along with returnees Ty Law, Tyrone Poole and Asante Samuel.  

While the Patriots did not have the need to make any June 1 cuts, eight other teams did make moves following the cap-easing date with quarterbacks Vinny Testaverde of the Jets and Kurt Warner of the Rams highlighting the list of newly found free agents.
The busiest June 1 team was the Cardinals. Arizona released a total of five players including defensive tackle Marcus Bell, tight end Steve Bush, defensive back Justin Lucas, quarterback Preston Parsons and defensive tackle Barron Tanner. The Broncos cut defensive tackle Daryl Gardener, while the Packers said goodbye to former Heisman Trophy winner Eric Crouch. The Steelers parted ways with linebacker Jason Gildon, as did the 49ers with safety Zack Bronson.
The Redskins were another busy June 1 team, cutting former starting running back Trung Canidate, offensive lineman Dave Fiore and former Pro Bowl linebacker Jeremiah Trotter.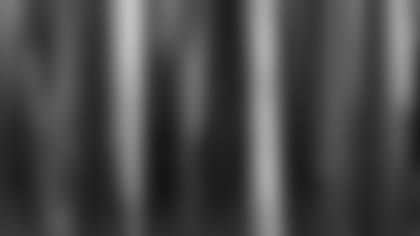 ]()
            Former Patriots backup **Damon Huard** has agreed to contract terms with the Kansas City Chiefs. Huard played in just four games in his three seasons in New England and never completed a pass in a Patriots uniform. He will compete with Todd Collins for time behind starter Trent Green in Kansas City. "He has experience playing the game," Chiefs coach Dick Vermeil told the *Kansas City Star*. "He's been in this scheme before (with the Dolphins) and he's been in a world-championship program." … Testaverde signed a one-year, $1 million contract with the Dallas Cowboys on Thursday. … The Carolina Panthers signed head coach **John Fox** to a new five-year contract, tearing up the final two years of his existing deal. "The man that we thought was going to lead us in the right direction has proven to be the right guy," team president Mark Richardson said of Fox. … Warner signed with the New York Giants. … Former Patriots tight end **Fred Baxter** signed with the Washington Redskins earlier this week. … Patriots linebacker **Mike Vrabel** was one of more than 15 current NFL players to earn college degrees this offseason. Vrabel completed requirements for his degree in Biochemistry from Ohio State. Other notable NFL graduates this spring included Ravens linebacker Ray Lewis, Chiefs running back Tony Richardson and 49ers quarterback Tim Rattay. … New England's mandatory full-squad mini camp will begin next Thursday, June 10, at Gillette Stadium. Most players will remain in town through the following Monday, receiving their Super Bowl rings in a ceremony at the home of owner Robert Kraft on Sunday, June 13. Many players will then take part in the annual New England Patriots Charitable Foundation Golf Tournament on Monday, June 14 at the Belmont Country Club. … Patriots defensive backs coach **Eric Mangini** and former Patriots safety **Tebucky Jones** will be hosting the 3rd Annual Football Fundamentals Mini Camp this Saturday, June 5th at Bulkeley High School in Hartford, Conn. Other notables expected to be in attendance at the camp include Romeo Crennel, Charlie Weis, Dante Scarnecchia, Mike Woicik, Andre Tippett, Rosevelt Colvin, Will Allen, Keith Bullock, Bryan Cox and Mark Bavaro. The Tebucky Jones Youth Foundation and The Carmine and Frank Mangini Foundation created the camp as a means to give back to the community and provide opportunities for area youth. For more information call 860-635-9081, visit BUCK34.COM or CFMFOUNDATION.COM