Vikings Head Coach Brad Childress. AP Photo


You know those stress dreams you have, where you find yourself, out of the blue, in AP Chem? Staring down the barrel of a mid-term ("pencils up in five-four-three-two..."), you have no idea what's on the test and are, frankly, lucky to be in the right building, let alone the right room. Then you realize you've failed to hand in any of the assignments for the entire semester. Your chest is pounding, you're grasping at straws and the only thing leaping to mind is the tired cliché, "When it rains it pours." (This is not to be confused with the greatest cheesy log-line ever, courtesy of the TOM CRUISE romantic, um...comedy-we-guess Cocktail, which suggested to movie poster-readers everywhere that "When He Pours, He Reigns." Weren't the 80s awesome?)
This is what the past couple of Friday Out-Takes-less weeks have felt like for us. A stress dream. Tracking down used cars on Craigslist, crashing with friends while waiting for a rentable guest-house to open up, our bosses insisting we feverishly pitch "story area" documents for the looming TV season, just because we're contractually obligated to do so. (Sticklers.) In order to catch up, we copped a pair of much-needed BYE weeks. And, of course, right on cue, all Hell broke loose across the NFL. So many storylines, so little time - and that's just the "BRAD CHILDRESS screws up" angle. We've seen more keenly instinctive decision-making in the first 30 minutes of A & E's Intervention. With all of the hoopla swirling, we felt like The Daily Show going on hiatus the day after SARAH PALIN's Katie Couric fiasco. Let's review...
An assortment of MINNESOTA VIKINGS-gates: BRETT FAVRE going all fetal position after a (totally legal) hit cuts his chin. RANDY MOSS (and, apparently, his dogs) hating Chicken, Ribs and Family Restaurateurs. And Barnum & Bailey Head Coach Childress preferring that PERCY HARVIN, his headache-y, breaky, dynamo slot-receiver, not limp in practice, knee injury be damned . Suffice it to say, ZYGI WILF should be embarrassed, and not just by his ludicrously "70s Androgynous Euro Rock Star" name.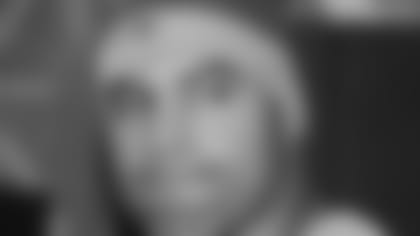 JOSH FREEMAN and PEYTON HILLIS have ushered in a new era of big-timers coming out of nowhere. Freeman has SIX 4th quarter come-from-behind victories? Six. Didn't he just start playing yesterday? As for Hillis, this guy isn't just a MIKE ALSTOTT plodder-type. He's the answer to the question, "What's the best thing BRADY QUINN ever brought to Cleveland?"
SHAWNE "A Little Help form my Friends" MERRIMAN goes from a talented team on the upswing (and the sunny climes of San Diego) to the sad sack Ziggys of the NFL, the BUFFALO BILLS, who have now found gut-punching ways to lose games in TWO countries, and who play all of their non-Canada home games in, well...you know. Brrr... (No more girly halter-tops for this reality "star"-dating has-been!)
DONOVAN "barf bag" MCNABB suffers the indignity of a two-time Super Bowl-winning Head Coach preferring REX GROSSMAN to him in a clutch situation. Ouch.
Front-runner MARK "DIRTY" SANCHIZE reportedly has a body language problem, "but it's okay, Coach - it's only bad when we're losing." Lucky for him, he also has the terrific, still somehow underrated DUSTIN KELLER, a rejuvenated LT and Special Teams that manage to force 300-pound nose tackles like NDAMUKONG SUH to try game-clinching extra points. ("CLANK!")
The CLEVELAND BROWNS look to have won the Super Bowl, Gatorade-ing their Head Coach after a mid-season, non-division win. Bets on them biting hard on the hype and coming back to Earth this week? Anyone?
JAMARCUS "Purple Drank" RUSSELL thinks some team's gonna give him another look. (Ha!)
Some team gives JAMARCUS "Purple Drank" RUSSELL another look. (Whaaaat?!)
RANDY MOSS (not the Viking, the Titan) going two-for-two, nutso post-game press conferences-wise, at 1 Patriot Place, Foxboro, MA. Must be something in the water. Or, ya know...the buffet.
So, yes, since we've been gone much has changed. One thing hasn't, though, and that's the San Diego Chargers's comically terrible, not-so-special Special Teams. Which brings us to...
Things that are Better than San Diego's Special Teams (but only slightly)
A brooding KEANU in Much Ado About Nothing.
The late-game late-hit by Detroit linebacker JULIAN PETERSON that pulled defeat from the jaws of victory. (Not really, nothing is worse than that. Except Lions back-up DREW STANTON failing to take a clock-killing sack with a minute-and-a-half remaining.)
Morale on the "MICHAEL VICK Appreciation Day" Banner-Making Committee at your local branch of the ASPCA.
Halloween on a Sunday. Quick, put on this scratchy, cheap-ass costume and go door-to-door, begging for food. But hey - no eating that chocolate, you've got school in the morning!
TIGER WOODS's strategic handling of new media devices.
JOHN GOODMAN in the NFL Combine 3-cone drill and 20-yard shuttle.
Jets punter STEVE WEATHERFORD's judgment when it comes to calling his own number on a fake punt. It was 4th and 18! Who does he think he plays for, NORV TURNER?!
~ For awhile now we've been referring to ERIC MANGINI, on the sly, as "Mike Holmgren's Flak Jacket," but it's probably time to stop. Sure, it seemed like keeping Mangenius on was a none-too-subtle attempt to buy the new Browns President (and popular mustache model) an extra year in office - "Well, gosh, I had to fire the head coach and start fresh after season one!" - but the ex-Patriot DC looks to be making the most of his Take Two. Then again, what are the odds of a Wesleyan Alum/Browns head coach getting better results his second time around? Speaking of ex-Patriots (not to mention ex-Vikings)...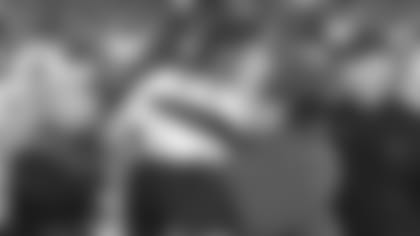 ~ Randy Moss referring to BILL BELICHICK as "The Greatest Coach in NFL History" had to sting a little bit more after hearing about the Childress-themed, post-game stink-bomb he dropped on ludicrously named Vikings owner ZIGY WILF last week.
~ All's fair in love and football, but what's happening to the Buffalo Bills and their fan-base is really pushing the limit. While Out-Takes ragged on the hiring of CHAN GAILEY as much as anyone, we suspect we're not alone in thinking that if there ever was an 0-7 to be proud of, this might be it. We'd take 'em over the 1-7 CAROLINA PANTHERS, any day. (Yep - even Sunday.)
~ Was anyone else floored by how many times the Football Night in America showed a wide-eyed, shell-shocked HEATH MILLER after his game-clinching fumble against the Saints on Halloween? Seriously - about 7 times in three minutes. We're guessing it made Miller's whole family, not to mention your garden variety Patriots.com football columnist, go all oogy inside.
~ WADE PHILLIPS and the COWBOYS. Wow. Watching that debacle on Sunday night, we couldn't help thinking, What do you say? And more to the point, what does HE say? In the locker room, down 21 to a Green Bay juggernaut - in Lambeau and the national spotlight - with nothing resembling inspiration, on the field or off. During his tenure in Dallas, we used to deride the SOB (Son of Bum) for hugging his players on the sideline. Now that he's been put out of his misery, it seems like the humane thing to do is flip it around. Please, somebody, anybody - hug the man.
~ On a day that saw New England's doors blown off by the Cleveland Manginis, Pats fans were treated to 4th quarter comeback wins for the division rival J-E-T-S, mouthy hot-head PHILIP RIVERS, the Favre/Childress-led Vikings and Oakland's Raiders, whose #1 is looking less like a Top Ten pick with each passing week. BLACK SUNDAY: It ain't just a pre-Silence of the Lambs, B-plus novel by THOMAS HARRIS anymore.
A belated Happy Birthday to MIKE FLORIO'S www.profootballtalk.com. Back in the day, before it shoved its way into the corporate musculature of NBC Sports, PFT.was among our favorite fly-by-night internet stories. Since 2001, they've gone from fledgling to behemoth, never losing sight of the fact that, regardless of the site's ever-expanding reach, its mission was to provide a way station for scuttlebutt, to serve as a rumor mill. (As in, "Bang it Here for the...") Another thing they've never lost sight of - that football is fun. That funny and news aren't mutually exclusive.
So here's to Florio and Pro Football Talk, who show us that there's a place in this world-wide-web for little engines that could to be - as BILL MURRAY put it so eloquently in Stripes - "the acorn that becomes the oak."
John Cockrell is a writer for USA Network's "In Plain Sight," and a screenwriter, whose other work has run the gamut from "Sesame Street Parents Magazine" to Playboy TV's "The Weekend Flash." (He figures everything else is pretty much in-between.)