FOXBOROUGH – Bill Belichick's team is now in its second week of training camp practices, working to build on a daily basis as the Patriots begin to prepare for next Friday night's preseason opener in Philadelphia.
Friday afternoon the team returned to the field for a full-pads workout under sunny skies with warm but comfortable temperatures. The seventh practice of camp included plenty of notable occurrences in terms of injuries, personnel changes and, as always, the latest development in the headline-grabbing life of Tim Tebow.
Though it wasn't the crispest of workouts – the offense continues to battle inconsistency, including one stretch where three consecutive short passes from Tom Brady/Tebow fell incomplete, despite working against no defense in group action – the competition continues to be solid on both sides of the ball as the battle for roles, jobs and roster spots continues.
Tebow running the option out of the Pistol? Devin McCourty getting reps at cornerback again? Read on to find out all the happenings from today's workout in Foxborough.
Here are one man's observations from afar of another sunny, well-attended Patriots training camp practice on the fields behind Gillette Stadium:
--Those players not in pads/participating in the workout Friday afternoon included wide receiver Mark Harrison, cornerback Ras-I Dowling, offensive lineman Marcus Cannon, offensive lineman Kevin Haslam, tight end Rob Gronkowski (PUP, arm/back), defensive end Jermaine Cunningham (left leg) and defensive lineman Armond Armstead (NFI, infection).
Dowling was banged up on Thursday and missed his first practice off the summer a day later. Cunningham looked to injure his left knee on Thursday and also missed his first practice on Friday. Both former second-round picks are very much in competition for jobs/roster spots at this point in their careers and can ill afford to miss significant time.
Harrison and Gronkowski made an appearance on the field in shorts and t-shirts.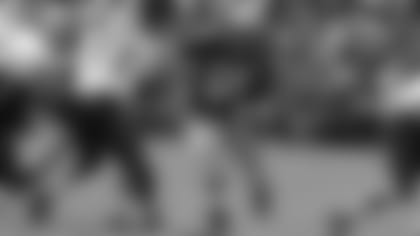 Running back Brandon Bolden and guard Dan Connolly were both in full pads, but did not take part in the practice but rather did rehab and conditioning work elsewhere. Elvis Fisher also remains in full pads but isn't practicing. The rookie was injured on Monday during the in-stadium practice and hasn't done much more than ride the bike of late.
Safety Nate Ebner was also on the field in full pads to start practice, but then rode the bike during stretching and later left the field without taking part in the workout. The special teamer had been limping pretty badly when he left the practice field after Thursday's practice.
--A number of players got banged up during Friday's practice, most notably Michael Jenkins. The veteran receiver got looked at by the trainers in the middle of practice, and then had a bag of ice wrapped around the upper part of his left leg. He did not complete the rest of practice.
Julian Edelman, who was activated from PUP for his first practice on Thursday, limped around the practice field late in Friday's workout. He seemed to be favoring his right foot/ankle area. He came up lame after one long pass which only seemed to make the issue worse. He didn't appear to be limping all that much when he walked off the field after practice, although he had removed his cleats at that point for some reason.
--The Patriots made a couple roster moves on Friday. The team released backup long snapper Mike Zupancic and defensive lineman Travis Chappelear, who'd actually signed just one day earlier. New England then signed first-year offensive lineman Luke Patterson and rookie offensive lineman Brice Schwab. Patterson (6-4, 295) was originally an undrafted rookie out of Texas A&M with the Chiefs in 2011, spending parts of two seasons with the Kansas City practice squad. Schwab (6-7, 302) is a rookie free agent out of Arizona State who previously spent time this summer with the Bucs. Patterson is wearing No. 65 while Schwab is No. 60.
--Not sure if it is all completely injury related, but the depth at right guard is being tested. Connolly is not yet taking part in practice as he works back from offseason shoulder surgery. Cannon missed practice again. Then, late in action on Friday, veteran Tyronne Green was replaced with the top offensive line at the position by second-year player Markus Zusevics. Zusevics actually saw action at both guard and tackle in the practice, the latter coming on the right side with the second unit. The second-year former undrafted player out of Iowa is clearly in the backup mix on the line right now.
--Boston College men's hockey coach Jerry York was on the field for the practice. He then spent some time chatting with Bill Belichick after the workout ended.
--With Ebner out of action, safety Steve Gregory served as the personal protector in punt team work.
--The receivers have the most interesting drills, many used to test their concentration while catching the ball. On Friday wide receivers coach Chad O'Shea threw small towels in the air in his players' line of vision as they attempted to make short catches. O'Shea, who's not always the most notable guy on the practice field, was also very vocal with his wide receivers in some group work with the defensive backs. He seemed especially pleased with rookie Josh Boyce after a couple reps.
--Belichick spent a lot of time working with the defense, and the front seven in particular, during group action.
--Safety Kanorris Davis hasn't gotten a lot of attention early in camp, but he's a guy to keep an eye on. He's getting backup reps in the defensive backfield at times and worked as a gunner opposite Logan Ryan in punt drills. If he has special teams value and can serve any type of backup role on defense he might give a guy like Ebner a run for a roster spot.
--Edelman had solid practice catching the ball at receiver, but he did mishandle his first punt return rep.
--James Develin has been getting decent reps at the sometimes thankless position of fullback. The young former Brown player learned the hard way on Friday that Adrian Wilson isn't your typical safety. Devlin was leading the way on an off-tackle play to the left in a team segment when Wilson came up and met him full speed, knocking the fullback to the ground. Not sure if he ever really saw Wilson coming, but the Hulk certainly made his presence known with the shoulder he delivered.
--Brady struggled a couple times trying to connect with Danny Amendola in group work in the red zone. Two consecutive passes between the two fell incomplete, although both could easily have been caught. Still a work in progress.
--Both coordinators – Josh McDaniels on offense and Matt Patricia on defense – continued to use headsets to call in plays during team segments that were run with music blaring over the loudspeakers. This is clearly to get ready for game action and a road game to open the preseason in Philly.
--Devin McCourty -- who continues to wear a red, non-contact jersey as he seemingly participates fully in the entirety of practice action – got a lot of reps at right cornerback on Friday opposite Aqib Talib. Some of the work came in nickel packages that included McCourty and Talib at corner, Kyle Arrington in the slot and Adrian Wilson with Gregory at safety. But McCourty also got plenty of work in team action at corner in base defense late in the practice. This is the first significant action we've seen from the defensive captain at cornerback this summer. Could be simply with an eye on keeping him rust-free at that spot in case he's needed there later. Could be to see how the duo of Wilson and Gregory play together and if that might be a better overall option for the defense. Could be to prepare for any time that Alfonzo Dennard misses this season as his off-field issues play out.
--Rookie Duron Harmon appeared to get his most significant reps of the young summer. He got some rotational work with the top defensive backs, and then some backup action alongside Tavon Wilson.
--At one point in group work the second group offensive linemen included, from left to right, Will Svitek, Chris McDonald, Josh Kline, R.J. Mattes and Zusevics.
--Talib had the play of the day in a team drill when he covered Boyce in the right flat, cut underneath the rookie receiver and tipped Brady's throw up to himself for the interception that he returned a short distance to the end zone for the touchdown. Talib stayed down in the end zone on the turf for a minute or two after celebrating the score as it appeared that a spike may have gone awry resulting in his hitting himself in a rather sensitive region. He returned to the drill a couple plays later and finished the practice seemingly no worse for the wear.
--Maybe the most interesting aspect of the practice was watching Tebow run the option out of the Pistol. Though he's been running a few option plays the last couple days, this was the most we've seen of the Pistol and the option to date. The Pistol formation is one in which the quarterback lines up in a short shotgun with a back behind him. In a couple off the looks Tebow had a fullback lined up offset to his left, while the deep back motioned to that spot out of the slot. Not surprising based on his history and experience, but Tebow looks most comfortable running the option as opposed to the Patriots traditional offense.
--Another interesting formation used a handful of times in the practice was a two-back set with Shane Vereen and Stevan Ridley on either side of the backfield. We've seen this two-back look at times in practice over the last year plus, but rarely in game action. As McDaniels admittedly works to learn his personnel and the potential of his various weapons it will be interesting to see if we see more of the young backs working together out of the backfield.
--Marquice Cole – who worked in the slot in last year's AFC title game after Talib left with an injury – got reps in that spot with the top group again on Friday.
--Boyce had maybe his best practice of the short summer. The rookie looked more sharp in his routes in both drills and team action. He caught a number of touchdown passes and displayed more consistent hands than we'd seen in many of the previous practices.
--Stephen Gostkowski had a tough day kicking the ball on the side field while the offense and defense was battling in team action. Working with holder Zoltan Mesko and snapper Danny Aiken, Gostkowski missed six-straight long attempts at one point with many of his kicks angling sharply from left to right. He hit the upright on his last, and threw his hands in the air in seeming frustration. He appeared to be better in his attempts with the rest of the team to end practice, but hard to tell exactly if the shorter kicks were all good from the media tent that's a field away.
--While there were times when Dont'a Hightower left the field for nickel sets earlier in camp, the versatile second-year player was part of the sub group on Friday. Brandon Spikes was the linebacker coming off today.
--With the lack of depth at the spot, Vince Wilfork and Tommy Kelly are clearly the two top dogs at defensive tackle. Next in line for interior reps on Friday were Marcus Forston and the somewhat undersized 270-pound Justin Francis.
--Brady, Tebow, Forston and a couple other Patriots met with the media after the practice. Tebow declined to comment on the controversy swirling around his former teammate and current Eagles wide receiver Riley Cooper.
--Brady will celebrate his 36th birthday on Saturday. He joked about it being the sixth straight year that he's celebrated with a training camp practice. He did recall having a rooftop surprise party for his 30th, on an off day from practice.
--New England will return to the practice fields behind Gillette Stadium at 9 a.m. on Saturday, a workout that's open to the public.