Complete to Devante Adams … complete to Randall Cobb … Complete to Ty Montgomery …
As Green Bay Packers quarterback Aaron Rodgers chucked the ball around Lambeau Field Thursday night on his way to completing 39-of-56 passes, three names kept appearing on the end of those completions. 
As the Packers scored three straight second half touchdowns to turn a 10-6 deficit into a 26-10 win over the Chicago Bears, those three were combining to catch 34 passes while four other players combined to catch Rodgers' other five completions. 
Adams finished with 13 receptions and two touchdowns. Cobb had 11 and a score while Montgomery hauled in 10. It was the second time since 1970 that three different teammates caught at least 10 passes in the same game, according to NFL research. 
The first time it happened? November 13, 1994 in Foxboro, Mass.  – a game remembered as Drew Bledsoe's coming out party. It was the day the Patriots overcame a 20-0 deficit to beat the Minnesota Vikings, 26-20, in overtime at Foxboro Stadium while Bledsoe was setting NFL records for completions (45) and attempts (70).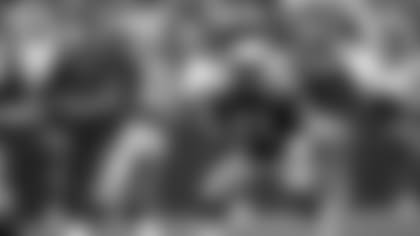 A Matt Bahr field goal on the final play of the half made it 20-3, and Bledsoe's halftime passing stats were a pedestrian-at-best 8-of-17 for 72 yards. As the Patriots trudged to their locker room to regroup, Michael Timpson and Leroy Thompson had two catches apiece and tight end Ben Coates had one for only four yards. 
Patriots head coach Bill Parcells obviously decided at halftime to let the Patriots young, second-year quarterback sling it around in the second half, and the decision paid off. 
New England opened the second half with a six-play touchdown drive to get within 10. It was still 20-10 as the fourth quarter began and the Patriots simply stopped running the football. Bledsoe threw it on 32 consecutive plays in the fourth quarter and overtime while the defense kept the Vikings stuck on 20. 
Bledsoe hit Thompson for a 5-yard touchdown pass with 2:27 left to make it 20-17. After a Vikings three-and-out, Bledsoe and the offense took over on their own 39 and drove to the Minnesota 5-yard line before settling for a game-tying field goal with 14 seconds left in the game. 
The Patriots won the overtime coin toss and eventually the game when Bledsoe hit Kevin Turner for a 14-yard game-winning touchdown. 
When the dust settled, Bledsoe had gone 37-of-53 over the final 30 minutes while Timpson, Thompson and Coates became the first trio since the AFL-NFL merger to all finish with 10 or more receptions in the same game.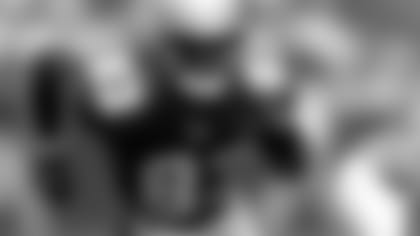 Thompson led with way with 11 grabs for 74 yards and a touchdown. Timpson added 10 catches for 113 yards and Coates caught 10 for 74 yards. 
Bledsoe threw for 426 yards in the win – exactly 100 more than Rodgers did on Thursday Night Football vs. the Bears. 
That memorable November win sparked a seven-game winning streak that propelled the Patriots to a 10-6 record and their first playoff berth since 1986.