Of course, this undrafted rookie was former Florida running back and Olympic 4 x 100 silver medalist Jeff Demps. Demps was an elite returner and big-play option as a running back for the Gators prior to showcasing his world-class speed this summer in the London games.
He skipped the NFL Combine this spring to pursue his track career.
He'll immediately compete for a spot on New England's lackluster kick return game and become – with apologies to Mr. 4.19 Donte' Stallworth – the fastest player on the team.
Reports indicate that Demps would be signing his deal with New England later in the day on Friday, meaning we won't see him on the practice field, at the earliest, until next week's joint workouts in Tampa Bay, another team that was reportedly in the mix for his services.
In terms of injury updates, it's not surprising that both Stevan Ridley and Tavon Wilson did not practice on Friday, a day after both came up lame. Ridley was on the field in shorts for the start of the helmets-and-shells practice that took place under sunny skies and warm temps in front of a decent final-day crowd.
And always a player favorite during training camp, rookie defensive Chandler Jones was able to catch a punt at the end of practice from Zoltan Mesko that earned the team the night off from meetings heading into their off day on Saturday. Jones miss-read the punt slightly but as it looked like it might go over his head he back peddled and hauled it in as he fell to the ground. The team erupted and Jones jumped up to break into a "Dougie" dance celebration.
Beyond the Demps' buzz and Jones' heroics, here are one man's observations from the practice fields behind Gillette Stadium:
Those players not taking part in Friday's workout included: Jabar Gaffney (leg), Ridley (leg), Wilson (leg), Alfonzo Dennard (leg), James Ihedigbo, Spencer Larsen, Tracy White, Matt Kopa, Kyle Hix, Markus Zusevics (pectoral/NFI), Sebastian Vollmer (back/PUP), Daniel Fells (reportedly shoulder and leg/PUP), Jake Ballard (knee/PUP), Myron Pryor (shoulder/PUP), Gerard Warren and Jonathan Fanene.
Guys seen in shorts included Gaffney, Ridley, Dennard, Ihedigbo, Larsen, White, Zusevics, Hix, Vollmer, Fells and Pryor.
Fullback Eric Kettani returned to practice after an extended absence recently with an unknown injury, as did Malcolm Williams. * Fans at camp or those viewing photos and videos of practice may have noticed that some players' jerseys seem to ride up and get twisted on their shoulder pads. This has nothing to do with the new Nike practice shirts. Instead it's due to a change in procedure by the team's equipment staff. In the past players would have double-sided tape under their game jerseys to keep them in place and keep opponents from grabbing handfuls of material. That tape would be removed after games, allowing the shorter, looser practice jerseys to hang free on a daily basis. This year, though, the equipment staff has permanently affixed Velcro to the pads. Though it works well holding the longer, tighter game jerseys in place, it also pulls on the practice jerseys. One veteran player acknowledged that the Velcro is annoying under the practice jerseys and makes it difficult to put the jerseys on and off. * Matt Patricia wore white socks pulled up to his knees. * Quarterbacks and running backs worked on handoffs out of various two-back sets in early practice group work. * The tight ends worked on staying low coming out of the chutes (a pipe structure) to get off the line and catch short passes. Seemed like a bit of struggled for 6-6 Rob Gronkowski to get under the structure.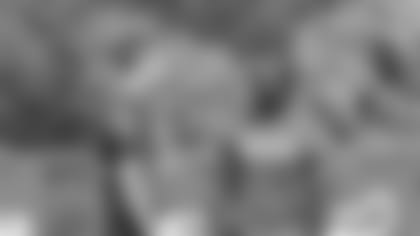 Former Patriots cornerback Ty Law watched the practice from the sidelines with a group of kids. Later he was on the field chatting with Brady, Gaffney and Lloyd. He also met with reporters to discuss the state of the NFL as well as his own new indoor trampoline park in Rhode Island.
Tom Brady connected with Brandon Lloyd on a long touchdown in team action early in practice, the duo easily beating the coverage of Patrick Chung and Devin McCourty.
Logan Mankins took team reps next to Nate Solder early one, with a line that also included Dan Koppen at center, Dan Connolly at right guard and Marcus Cannon at right tackle. Ryan Wendell rotated in at center with that group. The next line group had Darrion Weems at left tackle, Donald Thomas at left guard, Wendell at center, Jeremiah Warren at right guard and Nick McDonald at right tackle.
Patricia used his game day headset to call in plays to Jerod Mayo and the linebackers during team action. Previously in camp Patricia had often used a walkie-talkie for the procedure. The coach-to-player technology is new this year in the NFL, going to a digital format that should enhance the consistency and clarity of play-calling process.
Nate Ebner had an interception for the third straight day, hauling a pass from Brian Hoyer that tipped off the hands of Jesse "Holleywood" Holley. A few plays later Ebner continued to be in the right place, at the right time when he corralled a Ryan Mallett pass that went off the hands of tight end Alex Silvestro. He just missed out on a third interception later in the workout.
While the backups were doing team drills on one field, Brady, Lloyd and Gronkowski worked together on routes on the other field. They actually did this at various points throughout the practice. The two top pass catchers alternated running routes for the franchise. Gronk actually had more drops than I'd like to have seen in the work against air. And Lloyd had one really bad drop that bounced off his hands like a ball off a brick wall. But always good to see guys get extra work with Brady in an effort to hone their rapport with the guy spreading the balls around. The injured Gaffney also hung with the trio for much of the time.
Though he didn't drop it, Jeremy Ebert continued to show ball security issues on one punt return rep when he bobbled the ball as it hit his chest before he secured the catch. Ebert then stayed after practice for some extra punt return work with the Jugs machine. He mishandled a few of his reps and seemed to be a bit frustrated as he tries to learn the new role with which he has very little experience.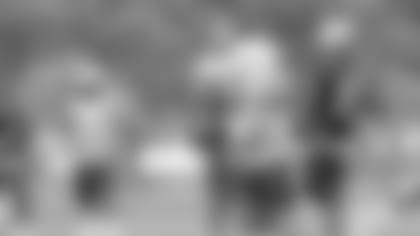 Aaron Hernandez took some reps once again on punt returns, working for the scout return team.
Lloyd had a deep ball from Brady almost inexplicably go through his hands on a would-be touchdown in seven-on-seven.
Mankins seemed to be enjoying himself in some group work between the two lines. Though it was tough to see what was going on from afar, the All-Pro guard was releasing into the flat and catching passes, likely as a member of a scout look team.
Wes Welker left the practice field early, walking into Gillette Stadium. He didn't show any signs of an apparent injury. Law actually stopped Welker and asked him to stop for the kids he was with.
Sergio Brown literally punched the ball out of Brandon Bolden's hands after a screen pass. The veteran safety then recovered the loose ball and took off toward the end zone.
Punt return was the special teams focus of the day. Julian Edelman, Bolden and Hernandez worked as the returners. Edelman had trouble handling one of his chances from Zoltan Mesko. Will Allen and Ras-I Dowling were among those taking reps as vice guys.
Patriots owner Robert Kraft watched the latter portion of practice from the sideline.
Brady did some extra work with Wendell on shotgun snaps during the special teams segment.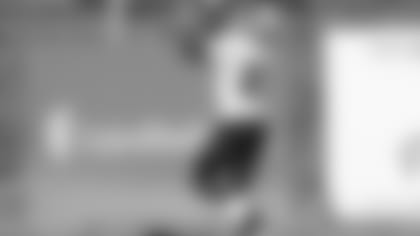 Lloyd showed his ability to make freakish, highlight catches with a one-handed, left-handed grab in the back of the end zone on a throw from Brady. It looked like he was out the back of the end zone before he made the catch, but it was still a pretty sick play.
Late in practice Brady seemed to take limited reps in drills, most often taking the first rep of each segment of practice before then giving way to his backups for their multiple reps. Mankins reps in team action were also limited later in practice, with McDonald moving to left guard next to Solder. Wilfork, Gronk and others seemed to also be getting limited reps. The coaches may have been giving more reps to the guys who are likely to see more action in Monday night's second preseason game. With the third game next Friday, I wouldn't be surprised if Brady and some other stars were even held out of Monday night's exhibition affair.
Aaron Lavarias had to take a penalty lap during team action late in practice.
The Patriots players will be off on Saturday and will likely return to Gillette Stadium on Sunday for a walkthrough in preparation for Monday night's second preseason game against the Eagles. The team will then travel to Tampa Bay on Tuesday for a couple days of practice work with the Bucs prior to next Friday night's third preseason game in Tampa.
Practices in Foxborough, when the team returns next week, will be closed to the public.
Those players talking to the media after practice included Lloyd, McCourty, Kyle Arrington and others.