The Tom Brady-led unit ranked second in the NFL in 2011, but many are making more comparisons to New England's 2007 record-setting attack for 2012 than simply looking back to last season.
The reason for hope and excitement is obvious. Brady is in the midst of a ridiculously productive run, coming off his first 5,000-yard season. Wes Welker is back as the most productive slot man in the league. Rob Gronkowski and Aaron Hernandez form the most talented, versatile, productive tight end duo the NFL has seen in quite some time.
Maybe the real reason for the excitement is the potential for new weapons to shine this fall. That includes free-agent outside receiver Brandon Lloyd as well new-old faces Jabar Gaffney and Donte' Stallworth. Tight end has added proven pass catcher Visanthe Shiancoe. Even running back has far more potential to be an impact position with dynamic youngsters Stevan Ridley and Shane Vereen.
But there are only so many throws to go around, only so many balls for the many receiving options to catch. So I figured it would be fun at this very early point to try and predict the order in which New England's receivers will finish in receptions. A year ago it was Welker (122), Gronkowski (90), Hernandez (79), Deion Branch (51) before a big fall off in production to Danny Woodhead (18) and Chad Ochocinco (15).
As you can see, I think the receptions pecking order could get a shakeup this fall. Since Brady had 398 completions in 2007 and 401 last season, I'll base my receptions predictions on that total of 400 completions (plus or minus) for an elite passing game. (Although Drew Brees did have 468 for the Saints last season.)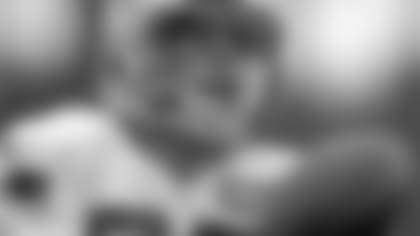 Rank Receiver Predicted Receptions
1. Aaron Hernandez 100
2. Wes Welker 85
3. Rob Gronkowski 70
4. Brandon Lloyd 63
5. Jabar Gaffney 27
6. Deion Branch 24
7. Shane Vereen 22
8. Visanthe Shiancoe 13
9. Danny Woodhead 12
10. Julian Edelman 4
11. Stevan Ridley 2
Now it's your turn. How do you think Brady's completions will unfold in 2012? Who'll be his favorite target? Let us know with a comment below!