The story of the day continued to be the injury report, especially Tom Brady's offensive weapons that are not on the field working out. Rob Gronkowski, Aaron Hernandez and Brandon Lloyd missed practice again. Gronk and Lloyd were on the field at various points, while Hernandez was not seen at all.
Logan Mankins was again on the field in helmet and shells, although he still did not take part in the workout with the rest of his teammates.
Aside from the attendance issue, the other aspect that was most notable was the lack of execution at times for the passing game. Not only were there a lot of drops – including a few for Donte' Stallworth – but there were also four interceptions for the defense on the day. That's good news for a pass coverage unit that's been on the rise a bit over the last week or so, but not great for the passing attack that was without some of its top targets.
Beyond that here are one man's observations from the practice fields:
Those players not taking part in the workout included: Eric Kettani, Alfonzo Dennard (leg), Spencer Larsen, Tracy White, Markus Zusevics (pectoral/NFI), Matt Kopa, Kyle Hix, Sebastian Vollmer (back/PUP), Hernandez, Visanthe Shiancoe, Lloyd, Daniel Fells (reported shoulder and leg/PUP), Gronkowski, Jake Ballard (knee/PUP), Myron Pryor (shoulder/PUP), Gerard Warren and Jonathan Fanene.
Those guys seen on the field in shorts included Kettani, Dennard, Larsen, Zusevics, Hix, Vollmer, Lloyd, Fells, Gronkowski and Pryor. Kettani and Larsen came onto the field together late in practice and did not work out with the other rehabbing players during the session. * I'm embarrassed to say that I've previously missed this, but both Kyle Love and Marcus Harrison take a knee on the edge of the field and pray before coming onto the practice field each day. * Fashion alert: Matt Patricia had gray socks pulled all the way up to his knees.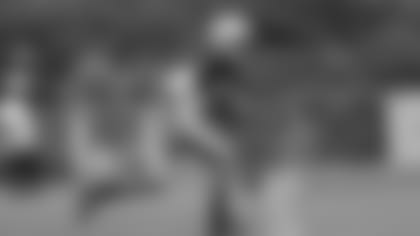 Early pre-practice scout kickoff team work had Jeremy Ebert alongside Stevan Ridley and Patrick Chung with Shane Vereen. First time I've seen Chung take kickoff reps, although we have seen him do some punt returns in camp.
A new Bud Light billboard was being put up during the practice, showing a special edition Patriots can with an NFL KICKOFF logo on it.
Vince Wilfork is fun to watch during pre-practice stretching and form running. Many times he just sort of jogs across the field slowly rather than actually doing butt-kicks, high-knees or the other things most of his teammates are doing. Hard to criticize, though, as Wilfork really never gets hurt or misses reps. Just kind of funny, especially considering linebackers coach Pepper Johnson does all the running right next to him.
Zoltan Mesko was very active and energetic throughout the practice, beginning with the conclusion of form running. Mesko sprinted across the field head of all his teammates and when he crossed the sideline he stopped and did Usain Bolt's two-handed, point to the sky celebration drawing laughs from the media tent. Later he was practicing his roll-out passing in both directions. He also dunked a ball over the cross bar at one point. Mesko is a very good punter. He also enjoys himself on the field and is probably an underrated athlete.
While the specialists were stretching kicker Stephen Gostkowski threw a ball at the garbage barrel the quarterbacks use in drills and just missed from about 20 yards out.
There are more women on the Patriots practice field of late. Not only is Boston College grad Michelle Martini in her second season as the team's football operations assistant, but on Tuesday there was a female seemingly assisting the team's training staff.
Alex Silvestro looks more and more comfortable catching the ball every day. He made a nice catch down the seam in one-on-one drills early in practice.
Stallworth had a trio of bad plays in one-on-one drill that included a drop, slipping down along the sideline and another drop crossing the field.
Marquice Cole got up a bit slow on two separate occasions during the practice, seemingly favoring his leg. Might be something to keep an eye on moving forward for the special teamer and backup defensive back.
Matthew Slater made a great catch in the back right corner of the end zone, beating Devin McCourty one-on-one to get to Brady's pass.
Both Derek Dennis and Jeremiah Warren had to do penalty laps during early offensive line drills.
Sterling "Silver Slugger" Moore had a nice pass defense on a deep ball for Slater down the middle in one-on-one action. Elsewhere in one-on-one action Ebert beat Ross Ventrone and Deion Branch got good separation from McCourty on an in-cut.
Today's offensive line working with left tackle Nate Solder included Donald Thomas at right guard, Ryan Wendell at center, Dan Conolly at right guard early in practice and Marcus Cannon at right tackle. But Connolly didn't seem to take a lot of reps late in practice and in team action, as Jake McDonald came in at right guard.
Patrick Chung dropped a potential interception, but keep reading because his day turned for the better a bit later.
Stallworth also tripped down on a route later in practice and got up a bit slow.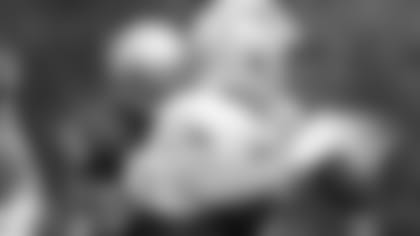 Practice again include the "Patriots" offense and defense working against a scout team running plays off cards. During the porting with the Patriots defense working, the scout offense ran a lot of Wildcat type plays. That saw Ryan Mallett and Brian Hoyer lined up wide with the likes of Julian Edelman, Ridley or Danny Woodhead taking the direct snap out of the shotgun. Woodhead even ran one play to the right before stopping to hit Ebert for a short pass completion.
The quarterbacks did the barrel drill for the second straight day, though just the second time in camp. Today the barrel was placed 5-yards from the left sideline on the goal line. The three quarterbacks each took five chances at the throw from about 40 yards out. Mallett put it in the barrel on his fourth attempt. Brady had one rim off. Hoyer hit the bottom on the bounce on one throw. Josh McDaniels also got into the act late and missed pretty badly on his two attempts.
A day after dropping a punt return with the ball bouncing off his chest, Ebert dropped a scout team kickoff return.
Cannon ran a penalty lap during line drills, as did Wendell and McDonald.
Ridley put the ball on the ground for the first time this summer when he took a screen pass in team action and seemingly dropped the ball a couple steps later.
Gostkowski was working on his long-range field goals on a side field at one point and connected on a try from right around 60 yards.
As has been the case previously, Jermaine Cunningham took some reps rushing from a left defensive tackle spot.
Shane Vereen was the unquestioned star ball carrier during the open field tackling drill. First he badly juked Tavon Wilson, then later he absolutely left Ventrone in his dust. Fun watching some of the bigger guys in the drill, as Silvestro just tried to run right over Kyle Arrington.
A second group of offensive linemen included Darrion Weems at left tackle, Dennis at left guard, Dan Koppen at center, Warren at right guard and Kyle Hill at right tackle.
Chung made a nice defensive play in an end-of-game, red zone situation when he made a one-handed play on a Brady throw for Edelman in the back of the end zone. Chung pulled the ball down with his right hand and then secured it with his left for the interception.
For the second straight day Danny Aiken had a bad snap, this one short of the holder Mesko on a field goal attempt.
Derrick Martin then had an interception over the middle on a throw that first hit Stallworth's hands.
Justin Francis had a nice rush move in team action late in practice, ripping Cannon to the ground to get into the backfield.
Brandon Spikes, Gregory, Aaron Lavarias, Arrington and Dont'a Hightower were among the players doing media interviews after practice.
According to the Boston Globe, Dane Fletcher made it through waivers and reverted to injured reserve for the Patriots. Fletcher reportedly tore his ACL in the preseason game against New Orleans.