The morning session took place under sunny skies and very warm temperatures. After a physical, full-pads practice a day earlier, Wednesday saw the teams in helmets, shells and shorts as they prepared for Thursday night's preseason game.
With no pads, this workout was understandably less intense than the first joint session between two of the NFL's premiere passing offenses. Considering the attire, the bulk of the session also revolved more around the high-powered passing games than the ground game.
After watching two of the top quarterbacks and three of the best tight ends in the NFL, here are one man's observations from the practice fields of Foxborough:
Attendance has remained relatively flat in recent days. Brandon Spikes was the most notable ansencse once again, continuing his up-and-down training camp.
New additions to the list of players not participating included Dustin Waldron and Gerard Warren.
The complete list of Patriots not taking part the practice was as follows: Alfonzo Dennard (leg), Spencer Larsen, Spikes, Tracy White, Markus Zusevics (pectoral/NFI), Matt Kopa, Kyle Hix, Logan Mankins (knee/PUP), Waldron, Sebastian Vollmer (back/PUP), Visanthe Shiancoe, Daniel Fells (shoulder/PUP), Jake Ballard (knee/PUP), Myron Pryor (shoulder/PUP), Warren, Ron Brace and Jonathan Fanene. * A Saints female fan in the crowd on the grassy hill wore a t-shirt that read "Free Sean Payton." * Early practice music once again included Kenny Chesney's "Boys of Fall," including the prelude that showcases the voice of Payton. Chesney is Payton's friend and has spent time with the Saints in camp in the past. Payton helped Chesney out with his documentary that went along with the popular "Boys of Fall" football song. * The music was interesting after practice as well, when the speakers blared "When the Saints Go Marching In" as players did post-practice media interviews. The song was a classy gesture to make the New Orleans visitors feels at home, and was acknowledged by the Saints official Twitter feed. * Bill Belichick walked onto the practice field with Saints tight end David Thomas, a former draft pick with the Patriots who played three seasons in New England. * Saints defensive coordinator Steve Spagnuolo brought New England offensive coordinator Josh McDaniels over to introduce him to some people in the crowd prior to the start of practice. Spaguolo is a native of Massachusetts and hired McDaniels to be his coordinator in his final season with the Rams last fall. * The entire New England offense gathered in a huddle prior to the start of practice, possibly for a message dealing with the unit's inefficient work the previous afternoon against New Orleans. * New England added another young offensive lineman to the roster by signing former Duke four-year starter Kyle Hill. The 6-6, 306-pound Hill, an undrafted rookie, was on the field wearing No. 75 in white, but did not participate as he goes through the mandatory acclimation period with his new team. * Darrion Weems returned to practice. Some would say he Weems to be feeling better! * Fellow young offensive lineman Waldron was out of action. Some might ask, Where's Waldron! * Completing the silly trio of useless notes, Matt Patricia wore white socks pulled up to his knees.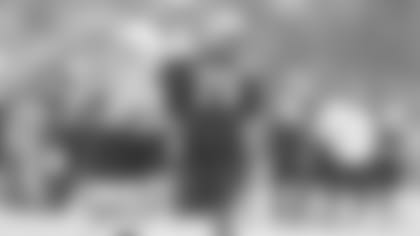 Funny to see Vince Wilfork as the scout quarterback during early practice defensive line group drills. Wilfork does this often, and pound-for-pound is one of the best athletes on the field.
Tom Brady and Brian Hoyer through to the wide receivers and tight ends early in practice, the pass catchers running their routes against air. At the same time, Ryan Mallett worked with the running backs in their group drills.
The camera men filming the practices for the coaches are generally the most lonesome guys on th field, filming the two-plus hour sessions alone from high atop the scissor lifts. But for two days at least they had someone to chat with as both teams had their film men atop the lifts.
Kickoff was the special teams target of the day, with both teams working on kickoffs and returns. When doing kickoffs both teams used a variety of kickoffs, including onside, free-kick, deep and pooch kicks. Both teams ended their turns returning the kickoffs with crazy, end-of-game, trick returns. But there was no band on the field.
The first group of New England players on the kickoff team included, from left to right, Kyle Arrington, Brandon Bolden, Dane Fletcher, Matthew Slater, Chris Koepplin, James Ihedigbo, Nate Ebner, Sergio Brown, Bobby Carpenter, Julian Edelman and Devin McCourty. That group took a few onside kick reps, then some deep kicks. The next group on kickoff included, from left to right, Ras-I Dowling, Derrick Martin, Marquice Cole, Jeff Tarpinian, Mike Rivera, Josh Barrett, Koepplin, Malcolm Williams, Tavon Wilson, Niko Koutouvides and Sterling Moore.
Jerod Mayo and Dont'a Hightower were the two linebackers in a sub look in seven on seven action against the Saints. Fletcher came in at middle linebacker for regular personnel, although Rivera also took some reps in that spot. Mayo was the lone backer in a dime look that included McCourty, Patrick Chung, Arrington, Will Allen, Ihedigbo and Dowling at defensive back.
Both teams did seven-on-seven work at the same time on separate fields with the Saints offense against the Patriots defense and vice versa. The temp of the two fields was interesting to watch as the New Orleans offense ran plays at a quicker pace.
During one nice onside kick attempt by the Saints Rob Gronkowski seemed to miss-time his jump to make the catch a bit and the ball bounced over his head. Just as it looked like it would go out of bounds, Courtney Roby made a diving attempt to bat it back into the field of play. Tough to tell if he was successful or not before stepping out of bounds himself.
During deep kickoffs from the onside return look, Wes Welker, Julian Edelman and Danny Woodhead took the returns.
During a base defense look the defensive line consisted of the usual group with Rob Ninkovich at left end, Kyle Love and Wilfork at tackle and Chandler Jones at right end. The linebackers were Mayo, Hightower and Fletcher in the middle. Steve Gregory and Patrick Chung were at safety with McCourty at left corner and Arrington on the right. Sterling Moore came in for Fletcher in a nickel look with Arrington bumping inside to the star position.
Jimmy Graham had arguably the play of the day when he beat Hightower for a touchdown, out jumping the rookie linebacker for a score. Graham then spiked the ball aggressively in Hightower's direction, drawing a flag from the replacement officiating crew in attendance. Graham also seemed to get a little dinged up on the play and was limited in his participation the rest of the way.
While there is a clear drop off talent when Chase Daniel takes over the Saints offense for Brees, the backup does a nice job of getting rid of the ball quickly and in tempo with the rest of the attack. That's something that Hoyer and Mallett still need to work on for the Patriots.
New England's offensive line to begin most team drills consisted of Nate Solder at left tackle, Donald Thomas at left guard, Dan Koppen at center, Dan Connolly at right guard and Marcus Cannon at right tackle. Jeremiah Warren did some rotating in with the group at guard, as did Ryan Wendell at center. It was another day where Thomas seems to be getting high-level reps.
Stevan Ridley was lined up wide on a few different times in team action. The running back continues to try to prove himself as a pass catcher. Though he said after practice that he didn't line up wide very much at LSU, he's trying to do everything that's asked of him in the Patriots offense. Ridley has quietly had a pretty good training camp. He continues to prove himself more versatile than scouting reports described him at LSU and most importantly hasn't – from what I've seen – fumbled at all.
During some two-back sets in team action, Shane Vereen lined up behind Eric Kettani.
Nick McDonald was again asked to take some reps at left tackle with the second group. Unfortunatley for him he had a false start on one such rep and had to take a penalty lap during team action. Showing how thin the offensive eline is right now, Solder had to fill in for McDonald while he ran around the goal posts. McDonald said after practice he did play tackle in college – he started all 15 games at left tackle as a senior at Grand Valley State, earning All-American honors from AFCA. But he's been asked primarily to be a guard and center since we've seen him here in New England.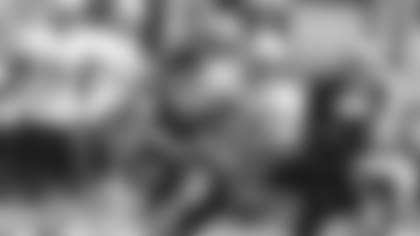 As we've seen throughout camp and will likely see into the regular season, there were a lot of completions between Brady and Aaron Hernandez throughout the team drills against the Saints.
Aaron Lavarias is still listed as a defensive end on New England's official roster, but he's clearly now a 4-3 outside linebacker for the team. That's all we've seen him do in camp. Lavarias was at outside linebacker for an alternate group of defensive players that included Jake Bequette at left end, a couple Marcuses – Forston and Harrison – at tackle and Justin Francis at right end. Rivera was at middle linebacker with Lavarias and Tarpinian on the outside. Brown and Ebner were at safety with Martin and Ross Ventrone at corner. Cole came in for Lavarias in a nickel look.
Ventrone looked like he thought he had an interception when he cut in front of a Luke McCown throw on an out route toward Kevin Hardy. Ventrone cut in front of the throw, unfortunately Hardy still made the catch on the sideline for the reception.
Patriots owner Robert Kraft walked onto the field late in practice to watch the conclusion of the workout.
An alternate group of Patriots offensive linemen in team action included Weems at left tackle, Warren at left guard, McDonald at center, Derek "I was the top story on last night's episode of Hard Knocks" Dennis at right guard and Hill at right tackle.
Hoyer and Jesse "Holleywood" Holley connected on the play of the day for New England. Hoyer's deep ball hung up and was underthrown, but Holley came back to make the falling reception between two Saints defenders for the big gain. Holley was a little slow to get up after landing on his lower back, but did jog back to the line of scrimmage.
Mallett connected with Tyler Urban for what was called a touchdown in the front right corner of the end zone by the replacement official. But it looked from the media tent like Urban had actually bobbled the reception and stepped out of bounds before securing the ball. But the official already had his hands up to declare the score. In a game the play would have automatically been looked at, and very possibly overturned. Hey, it's preseason for the officials too! Especially considering these are replacement officials, which is exactly what we'll see Thursday night for the exhibition contest at Gillette Stadium.
Hernandez, Connolly, McDonald, Ridley, Mallett and others were among the Patriots players who met with the media after practice.
Brady once again spent time after practice with his family, including his supermodel wife Gisele.
Drew Brees made some fans very happy when he ran over to sign autographs after completing his post-practice press conference. A very classy act by New Orleans' franchise quarterback.
New England and New Orleans will battle on the preseason game field Thursday night at Gillette. The Patriots will not have practice on either Friday or Saturday, while Sunday's schedule is still TBD. Please be sure to check Patriots.com as any upcoming practice dates and times will be posted when they are finalized.