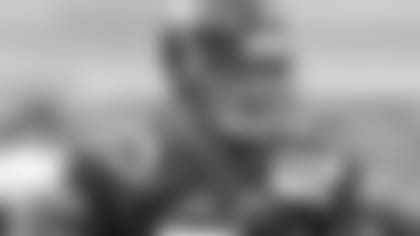 ]()Most NFL players sent to play in Europe head across the pond with dreams of football stardom. Almost every guy sees the opportunity to play in Europe as a chance to prove that he can become the next Dante Hall, Kurt Warner, Joe Andruzzi or Adam Vinatieri – the next to go from spring unknown to NFL star.
But for Patriots linebacker and former Iowa standout Grant Steen the main objective playing this spring was a far more humble one than a hope for stardom. The 6-2, 240-pound Emmetsburg, Iowa native's NFL long shot was all about getting a shot to long snap.
"I think I really had intentions of getting some good long snapping on film," Steen said recently from his hotel room in Frankfurt of what he hoped to accomplish this spring. "I didn't have a chance to get any preseason game film out [last year in New England]. So that was one thing that I was pretty excited about doing over here was getting some game experience long snapping and then to just improve on some different things playing linebacker."
While Steen believes his long-term future in the NFL could come as a long snapper, a spot that is locked down by six-year veteran Lonie Paxton in New England, he knows those high pressure, high stakes jobs generally aren't just handed to young unproven players. With that in mind Steen believes his impressive play on defense and special teams this spring with the Frankfurt Galaxy could potentially serve as a springboard for his NFL future.
Heading into this weekend's season finale against the Hamburg Sea Devils, Steen leads the Galaxy with 55 tackles while adding an interception in action at both inside and outside linebacker. He's also recorded three tackles in specials teams play while handling both the long and short snapping duties for Frankfurt.
There is little question Steen should benefit from his experiences this spring. And he doesn't worry about what he may have missed out on in New England's offseason program and the team's mini camps, believing the pros of a spring abroad far outweigh the cons.
"I would have been worried if I hadn't been through mini camp before with the Patriots," Steen said. "But being there all last year through the spring and summer I kind of feel like I know what's going on there and I think I'm going to get a lot more out of playing games and it's going to benefit me in the long run being over here.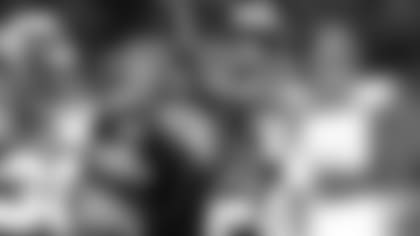 ]()"I felt that playing over here would be a good opportunity to just improve on my skills and develop some good tape for the coaches to see."
Steen hopes the positive strides he's made in Frankfurt lead to a spot with the Patriots, but he also knows that in the long run his spring work will be seen by all the decision makers around the NFL.
"My intentions going into camp are that I am going to be a Patriot the whole season," Steen said looking to his return to New England. "But in the NFL anything can happen. That's the one thing about being over here, you have 10 solid games on film and everybody is scouting every game. So if something doesn't work out in New England there's a chance for you somewhere else."