NEW ENGLAND PATRIOTS (9-1) at Dallas Cowboys (6-4)
Sunday, November 24, 2019 at 4:25 p.m. ET. Gillette Stadium.
The New England Patriots will play their second straight game against an NFC East opponent when they return to of Gillette Stadium to face the division-leading Dallas Cowboys. The game will feature the Patriots top-ranked defense against the Cowboys top-ranked offense. The Patriots are 3-0 against NFC East teams in 2019 after wins at Washington, vs N.Y. Giants and last week's 17-10 win at Philadelphia.
The Patriots victory over the Eagles was their ninth victory of the season, solidifying a winning record for the 23rd time in the 26 seasons under owner Robert Kraft.
The New England Patriots and Dallas Cowboys will meet for the 13th time and for the first since the Patriots defeated Dallas, 30-6, on Oct. 11, 2015, in the Patriots first and only visit to AT&T Stadium.
The Cowboys will visit Gillette Stadium for the third time and for the first time since Oct. 16, 2011, when the Patriots prevailed with a 20-16 win.
While Dallas leads the all-time series by a 7-5 margin, the Patriots have won the last five games and Dallas is 0-3 in their last three visits to Foxborough, including 0-2 at Gillette Stadium.
The Cowboys won the first seven games of the series from 1971-96, before the Patriots claimed victories in five straight contests. The Patriots first win against Dallas was a 13-6 decision at Foxboro Stadium on Dec. 5, 1999.
The series dates back to 1971, when the Cowboys beat the Patriots in the first game ever played at Texas Stadium in Irving, Texas.
Record in New England, 3-3
Record in Foxboro Stadium, 1-3
Record in Gillette Stadium, 2-0
Bill Belichick vs. Dallas: 5-1 (4-0 with New England)
Jason Garrett vs. New England: 0-2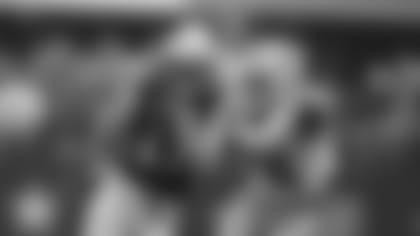 SCOUTING THE MATCHUPS
When the Patriots run - Edge: Cowboys
The good news is the Patriots should welcome Isaiah Wynn back into the starting lineup after the left tackle returned from IR following an eight-week absence due to a toe injury. The bad news? It may not make a huge difference. The Patriots running game has been in neutral all season long, and that included an admittedly small sample size that included both Wynn and fullback James Develin in the lineup during the first game and change before the injuries set in. In the opener against Pittsburgh Sony Michel picked up 15 yards on 14 carries and New England averaged just 3.4 yards per carry as a team. That number has dropped slightly to 3.3 for both Michel and the team, so Wynn's return should help but it may be unfair to expect a dramatic turnaround. Michel just can't seem to recapture the magic he showed as a rookie while running behind a makeshift that hasn't offered him much daylight. As a result the running game is stuck in neutral and that fact is only exacerbated in the red zone where the Patriots continue to struggle to find the end zone. The Cowboys run defense has been average, allowing 105.2 yards per game on the season, but until the Patriots prove otherwise it's hard to believe that even average will be good enough to hold this ground game in check.
When the Patriots pass - Edge: Patriots
The Cowboys pass defense has been effective this season despite the fact that it hasn't been able to create many turnovers. Dallas has just four interceptions yet ranks seventh in the NFL, allowing only 216.9 yards per game through the air. Conversely, the Patriots passing game seems to be heading in the wrong direction. Tom Brady appeared to be as frustrated after a win as he's ever been following the Eagles game and given the struggles it's easy to understand why. Julian Edelman remains the lone constant in the passing game as Brady continues to try to work Mohamed Sanu and N'Keal Harry into the mix. Byron Jones heads the list in the Dallas secondary that also includes fellow corner Chidobe Awuzie and safeties Jeff Heath and Xavier Woods. Despite the gaudy statistics, the group hasn't been great as of late. The Vikings victimized them two weeks ago on Sunday Night Football and Lions backup Jeff Driskel put 27 points on the board in a tighter-than-expected win over Detroit. Also, the Cowboys generally employ the Tampa 2 defense with Rod Marinelli, and that's a scheme Brady has feasted on over the years. One area that has remained consistent is the pass rush, where Robert Quinn leads the way with 8.5 sacks. DeMarcus Lawrence (4.5) and former Patriot Michael Bennett (3) also cause problems for opposing quarterbacks. That will put some pressure immediately on Wynn, who is expected to solidify the sagging front.
When the Cowboys run - Edge: Cowboys
Dallas clearly wants to run the ball and keep Dak Prescott in advantageous situations. Ezekiel Elliott is more than capable of doing just that, especially against a run defense that has been spotty at times. Even in last week's enormous bounce back effort against Philadelphia, the Eagles had some moments early on the ground before things tightened up. Elliott averages 4.3 yards per carry and has 833 yards on 194 attempts with seven touchdowns. His backup, Tpny Pollard, has been effective in spot duty while adding 238 yards onjust 51 carries for a 4.7-yard average. Those two, as well as the mobile Prescott, who adds 193 yards and three TDs on 33 attempts, will give the Patriots front a challenge. The key for Dallas is the health of tackles Tyron Smith and La'el Collins. When that tandem is healthy, Dallas usually has success on the ground. The Patriots front will need to be more consistent in order to prevent the Cowboys from controlling the ball and clock, as well as making Prescott uncomfortable on third down. Stopping Elliott will be the first step in that process.
When the Cowboys pass - Edge: Patriots
The second part of the third-down equation for Dallas is Prescott's efficiency. The Cowboys are No. 1 in the league in third-down efficiency, converting nearly 53 percent of their attempts. Making Prescott uncomfortable will be the key to the Patriots defensive success. Getting pressure has been a constant for the defense most of the way, and it was again in Philly when the front got to Carson Wentz five times. The job of the rushers has also been made easier by the work in the secondary, led by Stephon Gilmore. Gilmore should see plenty of Amari Cooper, the Cowboys top wideout. Cooper leads the team with 56 catches for 886 yards and seven touchdowns. Gilmore has owned these kinds of matchups all season, however, and this one should be fun to watch. Assuming Prescott is forced to look elsewhere, he'll need some plays from the likes of Michael Gallup, Reggie Cobb, Jason Witten and Elliott out of the backfield. Prescott has been outstanding in completing nearly 68 percent of his throws while leading the league with an average of 312 passing yards per game. But now he goes on the road and faces the best defense in the league and arguably the best secondary as well. This will be strength against strength and Patriots haven't shown any vulnerabilities at home all season.
Special Teams - Edge: Patriots
Nick Folk has solidified the Patriots kicking game over the last two weeks, connecting on all seven of his kicks including five field goals. Rookie Jake Bailey continues his outstanding season, adding six more punts downed inside the 20 on eight attempts in Philly in a game where field position was vital. Dallas is pretty solid in the kicking game as well as Brett Maher is perfect on 32 PATs and four of his six misses on field goals have come from beyond 50 yards. Chris Jones doesn't get anywhere the work that Bailey does but has been effective as well with 14 of his 29 punts downed inside the 20. Neither side has generated much in the return game this season with both sides long return coming at just 28 yards. Sanu has handled punts in the last two games while Gunner Olszewski has been inactive while Brandon Bolden remains the kick returner. Tavon Austin (punts) and Pollard (kicks) are the main returners for Dallas, but both sides have demonstrated solid coverage and have kept big plays to a minimum. The Patriots veteran-laden crew gets the edge, however, especially in the friendly confines of Gillette Stadium.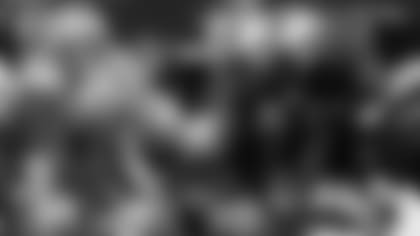 Table inside Article

| 2019 REGULAR SEASON | NEW ENGLAND | DALLAS |
| --- | --- | --- |
| Record | 9-1 | 6-4 |
| Divisional Standings | 1st | 1st |
| Total Yards Gained | 3,559 | 4,446 |
| Total Offense (Rank) | 359.9 (16) | 444.6 (1) |
| Rush Offense | 91.0 (24) | 131.9 (7) |
| Pass Offense | 268.9 (7T) | 312.7 (1) |
| Points Per Game | 28.7 (3) | 28.6 (4) |
| Total Yards Allowed | 2,499 | 3,221 |
| Total Defense (Rank) | 249.9 (1) | 322.1 (7) |
| Rush Defense | 97.3 (10) | 105.2 (15T) |
| Pass Defense | 152.6 (2) | 216.9 (7) |
| Points Allowed / Game | 10.8 (1) | 19.7 (7T) |
| Possession Avg. | 32:31 | 29:23 |
| Sacks Allowed / Yards Lost | 17/124 | 12/94 |
| Sacks Made / Yards | 37/254 | 26/203 |
| Total Touchdowns Scored | 34 | 34 |
| Penalties Against / Yards | 62/573 | 75/723 |
| Punts / Avg. | 56/45.0 | 29/42.1 |
| Turnover Differential | +18 (1) | -1 (18T) |
PATRIOTS ON VERGE OF ANOTHER 10-WIN SEASON
With an 11-5 record in 2018, New England tied San Francisco for the most consecutive double-digit win seasons with 16. With a win at home against Dallas on Sunday, the Patriots will earn their 10th victory of the year and set a new NFL record with 17 straight seasons of 10 or more wins.
Patriots quarterback Tom Brady is undefeated against five teams – the Atlanta Falcons (5-0), Chicago Bears (5-0), Minnesota Vikings (5-0), Tampa Bay Buccaneers (4- 0), and this week's opponent, the Dallas Cowboys (4-0). Brady is most successful against the Buffalo Bills, with a 31-3 career record and the non-divisional team he has beaten the most is the Indianapolis Colts (11-3).
Tom Brady is scheduled to start at quarterback against Dallas for the fifth time in his career and has a 4-0 record against the Cowboys. The Cowboys are one of five teams that Brady is undefeated against – Atlanta (5-0), Chicago (5-0), Minnesota (5-0), Dallas (4-0) and Tampa Bay (4-0).
K Nick Folk - Kicker (2007-09).
Director of Strength & Conditioning Mike Woicik - Strength & Conditioning (2000-10)
Strength & Conditioning Markus Paul - Asst. Strength & Conditioning Coach (2000-04)
OT Cameron Fleming - Offensive Lineman (2014-17).
DE Michael Bennett - Defensive Lineman (2019).
The Patriots are on track to record an all-time top-five point differential for a single season. Entering Week 12, their +179 point differential is already good enough for sixth-best in the Super Bowl era. 
The Patriots have recorded at least one sack in each of their 10 games this season. The only other time that a Patriots team has accomplished that feat for an entire season during Coach Belichick's tenure was in 2015.
With one defensive score, the Patriots will tie for third-most defensive scores in a season (5) in franchise history.
With two or more points in the first quarter, the Patriots will exceed their first-quarter scoring output for the 2018 season. Through 10 games, the Patriots are outscoring opponents 87-20 in the first quarter. By comparison, the 2018 Patriots were being outscored by their opponents 47-56 in the first quarter through 10 games, and finished the season with an 88-80 point differential in the opening frame.
The Patriots defense is leading the league with 19 interceptions through 10 games, on pace for 30 on the season. Their 19 picks are already more than the Patriots recorded in 27 of their previous 59 seasons. The most interceptions in the Belichick era was 29 by the 2003 Patriots team.
Since 2001, the Patriots are 95-13 (.880) when they do not turn the ball over and 93-2 (.979) with a positive turnover margin. In 2019, the Patriots lead the league with a +18 turnover margin through Week 11.
The Patriots have three games with four interceptions this season, a feat they haven't accomplished in the regular season since 1962. They also recorded four interceptions on three occasions during the 2003 season, including four in the AFC Championship Game against the Colts (01/18/04). If they have one more game with four or more interceptions, the Patriots will set a new team record for most such games in a season.
The Patriots have held teams to just 23-for-119 (19.3%) on third down in 2019, the league best. The fewest third downs allowed in a 16-game season is 49 by the 1991 New Orleans Saints. Against the Jets in Week 3, they did not allow a single third-down conversion, a feat they've achieved five times since 2000. Only five teams have managed to allow zero third downs twice in the same season: Packers (2005), Eagles (2009), Giants (2010), Dolphins (2011) and Saints (2013).
Belichick is 41-0 since 2000 when leading the Patriots to a 40-point outing. He is 128-7 (.948) when leading the Patriots to a 30-point outing and 210-34 (.861) when leading them to a 20-point outing.
If the Patriots record one interception, it will mark the eighth time under Belichick that the team has tallied 20 or more picks in a season.
With 248 yards passing against the Cowboys, Brady will reach the 3,000-yard mark on the season for the 17th time in his career, second-most in NFL history. Brett Favre holds the NFL record for most 3,000-yard seasons with 18.
Against the Cowboys, Brady will become just the 10th player in NFL history to appear in 280 career games.
With 300 or more yards passing, Brady will record his 92nd 300-yard passing game. That is third in NFL history behind Drew Brees (117) and Peyton Manning (93). The Patriots are 76-15 in Brady's 300-yard passing games.
Brady (6,260) needs 40 more pass completions to tie Brett Favre for 2nd in NFL history with 6,300. Drew Brees is first with 6,715 completions.
Brady has 73,266 career passing yards in the regular season, second-most in NFL history to the 75,733 yards by Drew Brees.
The Patriots will claim their 10th victory of the season and extend their streak to 17 consecutive seasons with at least 10 wins, a new NFL record. They are currently tied with San Francisco for most consecutive 10-win seasons in NFL history with 16. 
The Patriots will extend their win streak to six consecutive games against the Cowboys, a streak which started on Dec. 15, 1999. That win was the first for the Patriots over the Cowboys. The Cowboys won the first seven games in the series from 1971-96.
The Patriots will improve their record against the NFC to 58-14 (.805) since 2002, an NFL best for inter-conference games during that time.
The Patriots will extend their NFL record for the most regular-season wins in a decade (2010-present) to 123. The team will also extend their record for the most total wins in a decade to 139, including the playoffs.
The Patriots will improve to 18-straight regular-season wins at Gillette Stadium, which will tie for the second-longest home win streak in the franchise's history.
The Patriots will earn their 183rd home victory since 1994 (including postseason), extending their league record during that time. 
... and hold the advantage at the half, the Patriots will improve to 99-1 all-time at Gillette Stadium when leading at halftime during the regular season. The only loss came in the 2017 season opener against Kansas City.
Belichick will extend his NFL record to 17 consecutive 10-win seasons. George Seifert is second with eight-straight 10-win seasons (1989-96).
Belichick will earn his 302nd all-time win (regular and postseason) as a head coach, which is third in NFL history behind Don Shula (347) and George Halas (324). It will also mark Belichick's 271st regular-season win, behind Shula (328) and Halas (318).
Brady will improve to 5-0 against the Cowboys as a starter. Dallas is one of five teams against which Brady remains undefeated - Atlanta (5-0), Chicago (5-0), Minnesota (5-0), Dallas (4-0) and Tampa Bay (4-0).
Brady will improve to 56-16 (.778) against the NFC in his career. His current 55 wins against an NFC opponent are an NFL record for inter-conference wins since the 1970 merger.
Brady will earn his 83rd regular-season win at home since 2007, which is more than seven teams have earned, both home and away, during that span: Lions (81), Redskins (81), Buccaneers (76), Rams (76), Raiders (76), Jaguars (72) and Browns (59).
Brady will claim his 217th regular-season win, second in NFL history.
Brady will earn his 247th career win (including postseason), extending his NFL record for a quarterback. Peyton Manning is second with 200 career wins.
TELEVISION: This week's game will be broadcast by FOX and can be seen locally on WFXT Channel 25. Joe Buck will handle play-by-play duties with Troy Aikman as the color analyst. Erin Andrews will report from the sidelines. The game will be produced by Richie Zyontz and directed by Rich Russo
SATELLITE RADIO:  SIRUIS: 82 (Dal), 83 (NE) - XM: 227 (Dal), 226 (NE)
LOCAL RADIO: 98.5 The Sports Hub is the flagship station for the Patriots Radio Network. A complete listing of the network's 38 stations can be found here. Play-by-play broadcaster Bob Socci will call the action along with former Patriots quarterback Scott Zolak, who will provide color analysis. The games are produced by Marc Cappello.