Hours before the Patriots took the field Thursday night against St. Louis – a game they eventually lost on a last-second Rams field goal – there was reason for celebration in Stephen Gostkowski'shousehold.
New England's All-Pro placekicker inked a four-year extension that will reportedly pay him an average of nearly $3.5 million per season, with between $4 and $5 million in guaranteed money. Meaning Gostkowski will likely have many more chances to help the Patriots finish on the winning end of late-game field goals in the future.
Gostkowski was already under contract, having signed his restricted free agent tender during the offseason. That one-year deal is worth $1.759 million and covers the 26-year-old for 2010. His new extension kicks in next season and runs through the 2014 season.
While most players don't discuss details on their contracts, Gostkowski did express his thanks to the organization for rewarding his career performance to date with the financial security to match.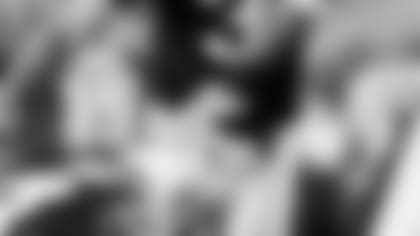 ]()"It went down, and it went down smoothly," Gostkowski said of the negotiations.
"I just did my part by showing up and trying to get ready for the season. That's all I could do. Luckily, it worked out, and I'm very grateful I have the opportunity to play here for a couple more years."
Since taking over for future Hall of Fame kicker Adam Vinatieri in 2006, Gostkowski, a fourth-round draft pick that year, has been as consistent as his predecessor – more so, in fact, as his 85.1 percent career field goal accuracy rate is highest in Patriots history – and has increasingly strengthened his kickoff leg each season. Last year, his 21 touchbacks and 67.8-yard average were both career bests.
Perhaps because he plays a position that requires steady nerves and an even-keel temperament on the field, Gostkowski was able to be patient while the two sides worked out a mutually beneficial agreement.
"The patience paid off. Last year, I thought maybe I'd get one. You wait around, and you never know. You just have to do your job and show the coaches that you can be consistent. That's pretty much what I did. I showed up ready to work and let the guys who take care of that take care of that."
Though he now has piece of mind, Gostkowski insists he won't become complacent.
"The job is not over just because you get that. It doesn't mean it's time to step back. It's almost motivation to work harder and get better," he professed.
"And it's something that doesn't have to be in the back of your mind every time you go out there to practice. It is gratifying. It made me and my family and everybody very grateful to the Krafts and coach [Bill] Belichick and everybody for the opportunity to be here for a couple more years. I love being a Patriot and didn't really want to go anywhere else."
Bill Belichickwas considerably more conciliatory in his post-game assessment of his team's performance in their loss to the Rams Thursday night. He was visibly upset at the podium in the press room immediately after the game, but after watching the game film today with his staff and players, the head coach conceded that there were some positives that could be taken from the performance.
However, he stressed that he wasn't pleased with what he saw in general from his Patriots.
"Well, I'm disappointed in the whole game … I don't think we did things as well as we're capable of doing them," he told reporters via conference call late Friday.
"We need to perform better as a team. We talked about it and we'll get back to work next week."
The Patriots will have this weekend off before returning to the practice field on Monday. They'll practice again on Tuesday, by which time the first round of cuts must by made to meet the NFL's deadline of reducing all rosters to 75 players. On Wednesday, New England will conduct a walkthrough session before traveling to New Jersey to face the Giants Thursday night in their preseason finale.
It's unclear at this point how banged up the Patriots are from their game against St. Louis. A few players were seen or reported to have been tended to by the team's medical staff during the contest, including safety Brandon Meriweatherand defensive lineman Ron Brace. Belichick said he and his staff were "still trying to sort that out."
Rams receiver Donnie Averysuffered what looked like a season-ending knee injury and was carted off the field, so a reporter asked Belichick Friday if he could rule out any of his players' injuries falling into that dire category
"I don't think I can ever say that," he replied, adding, "I'm not going to try to speculate."