It's not often that a Patriots player breaks his own news.
In fact, it almost never happens.
That's why it was such a refreshing surprise to hear Rob Gronkowski give such a clear, definitive answer about his health status for Sunday's season opener at Miami.
"Yup, I'm good to go. I'll be playing," he told a mob of media Monday at his locker, adding with a laugh, "And now you don't have to attribute it to an anonymous source."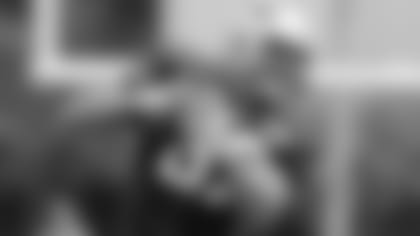 The All-Pro tight end admitted that he didn't want a repeat of last season, when, for the first six weeks, he faced question after question about when he'd return to game action after coming off multiple offseason surgeries.
This year, he's been dealing with a right knee injury and has slowly worked his way back during training camp. Gronk did not take a single snap in preseason games, but said he was confident that he'd gotten enough contact work in practices to be ready for all-out action against the Dolphins.
"I feel mentally and physically ready, for sure. No doubt about it," he asserted.
"The way we've worked the last few weeks, everything's been going well. No setbacks. Now, I just have to focus on the Miami Dophins and getting better and getting stronger. I'm grinding every day to make my knee stronger. So far, it's come along pretty well. I'm ready to go, be out there, ready to hit. I'm just looking forward to playing again."
Although he admitted he was "super excited" to be cleared to play this week, Gronkowski conceded he probably wouldn't be on the field for every snap.
"Definitely not every single snap… whatever the coaches have, whatever we game plan this week will be good. It's going to be an honor to be back out there with my teammates."
On the opposite end of the spectrum Monday, we had Sebastian Vollmer, who was less than forthcoming about his future.
Over the weekend,* The Boston Globe* reported that Vollmer, the team's incumbent right tackle, had been asked to move to left guard in place of Logan Mankins, the perennial Pro Bowler and co-captain who was traded to Tampa Bay last week.
"I'm not going to get into what we do internally," he stated flatly. Vollmer added, though, that while he's never played guard at any level in his football career, he wouldn't be opposed to such a move.
"If they put me as wide receiver, I'd do that too," he quipped. "Whatever they want to do."
Rarely has there been as much clamor over a long snapper as there was this past weekend, when the Patriots announced their final cuts and veteran Danny Aiken was among them, leaving New England with no dedicated long snapper on the 53-man active roster. The only player with any experience in that area is outside linebacker/defensive end Rob Ninkovich.
But when reporters entered the locker room for interviews Monday, Charley Hughlett was spotted in between the lockers of kicker Stephen Gostkowski and punter Ryan Allen. Hughlett, who'd been with New England briefly during the offseason but was released before spring practices, was added to the 10-man practice squad – an unusual move for a player at that position.
It's certainly possible that the team will promote Hughlett before Sunday's game in Miami, but in order to do that, a current member of the 53 must be released or placed on some sort of season-ending list. If Hughlett isn't brought up to face the Dolphins, that would leave Ninkovich with some added responsibilities.
The 2013 co-captain was circumspect when asked the subject Monday.
"I don't want to get into what I'm doing. Whatever it is I'm doing – because we all have multiple roles – I've done it in the past," said Ninkovich. "If there's ever an opportunity for me to go out there and do it, I can do it, because I've done it before.
"It's something I've constantly worked at and have in my back pocket whenever there's an issue… you can't just expect to go snap a football and not have done it in practice. I work on it all the time."
Every player on the Patriots' 53 and all 10 practice squad players (that number is up from 8 last year, per new NFL rules) were on the field Monday on a hot, humid day – perfect conditions for preparing for what they'll likely face in South Florida this Sunday afternoon.
In addition to Hughlett, the team added nine other players to the practice squad: DL Jake Bequette, QB McLeod Bethel-Thompson, WR Josh Boyce, LB Ja'Gared Davis, S Kanorris Davis, rookie RB Jonas Gray, rookie OL Chris Martin, rookie LB Deonate Skinner, and rookie DB Daxton Swanson.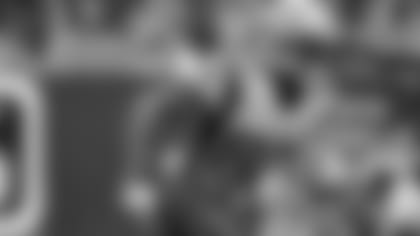 Bethel-Thompson is a third-year player from Sacramento State who's previous NFL stops include Miami, Minnesota, and San Francisco.
Bequette and Boyce, meanwhile, are a pair of former Patriots draft choices who are just trying to hang on by a thread to their careers in New England.
"I've still got work to do, you know. I'm grateful I'm on the team," Boyce said Monday. "Just be more consistent and keep practicing hard."
The Patriots will have Tuesday off before returning to practice on Wednesday.