On Tuesday, he returned to practice for the first time in a week. On Wednesday, he addressed the media at his locker.
So does this mean Rodney Harrisonwill be on the field Friday night at Gillette Stadium for New England's preseason game against the Philadelphia Eagles?
"You'll see Friday night, won't you?" Harrison said with a smile.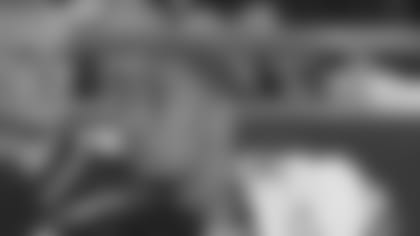 ]()After missing practice last week and sitting out his second consecutive preseason game for undisclosed reasons, Harrison could return to his familiar spot at strong safety Friday – perhaps his final chance to get in some work before Week 1 since the final preseason game is generally reserved for backups and fringe players.
"I'm looking forward to getting better, putting two or three days back-to-back together and just feeling good going out there communicating with my teammates and having a good time," Harrison said. "That's what's important to me. I'm looking to each day as a building block for me to get better, as well as this team."
As a 15-year veteran, Harrison might not need the limited preseason reps as much as a rookie still learning the system would, but he still relishes the opportunity to shake off the rust in games that don't count while developing rhythm with his teammates.
"Anytime you get into the game situation and get experience, that's going to be valuable down the line," he said. "When you gauge yourself as far as your conditioning and the speed of the game, it's totally different than what it is in practice.
"You have an opportunity to go out there and communicate with your teammates, which, based on our offense and defense, communication is a huge part of it all. Those are the things that you definitely want in a game-like situation and you look forward to."
Harrison would also like an opportunity to work with newly-acquired defensive back John Lynch, who carries a similar reputation as a hard-hitting safety and commands respect as a veteran leader.
"John is a guy that you look at yourself and gauge yourself against," Harrison said. "Future Hall of Famer, nine-time Pro Bowler – a guy that really plays the game the way it should be played and a guy I have a tremendous amount of respect for, so I'm definitely going to welcome him with open arms."
The two aren't "best friends," according to Harrison, but Lynch did reach out to his fellow safety when Harrison suffered a season-ending knee injury in September of 2005.
"I thought that was pretty classy of a guy like him," Harrison said. "You know when he gets out on that field, he's going to knock somebody's head off and play safety the right way.
"I think he's one of the greatest safeties to ever play this game. That's a guy you have a lot of respect for and, like I said, plays the game the right way. He doesn't find an excuse – a guy that's a proven warrior that plays hurt and has had a number of things happen to him, but continues to go out there and fight."
Asked if the two could play side-by-side at some point during the season, Patriots head coach Bill Belichicksaid, "It's possible. We'll see how it goes."
Friday night might be a good time to start.
"We have a lot of respect for one another," Harrison said. "He's a guy that always wants to learn and is asking questions. We've been communicating a lot lately the last three or four days. He's a guy you can do a multitude of things with."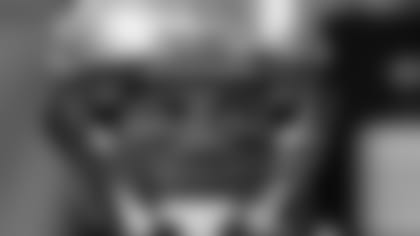 ]()Quarterback Tom Bradyreturned to practice Wednesday for the first time since his sore foot forced him to skip the team's trip to Tampa Bay last weekend.
Wearing full pads, Brady participated in warm-ups and passing drills during the media's limited availability. After sitting out Tuesday's practice, the two-time Super Bowl MVP is listed as "day-to-day" by Belichick.
The news is not as good for safety Brandon Meriweather, who missed his second consecutive practice Wednesday after suffering a leg injury in Sunday's loss to the Buccaneers.
Thirteen other players sat out Wednesday's practice: fullback Kyle Eckel, tight end Stephen Spach, wide receiver Sam Aiken, defensive lineman Le Kevin Smith, cornerbacks Jason Websterand Mike Richardsonand offensive linemen Stephen Neal, Ryan O'Callaghan, Russ Hochstein, Matt Light, Billy Yatesand Oliver Ross. Yates also got hurt Sunday in Tampa Bay.
Cornerback Ellis Hobbsdrew an interesting analogy between the Patriots and Jamaican sprinter Usain Bolt, who won gold medals in the 100 and 200 meters with record-breaking times this past week at the Olympics in Beijing.
Hobbs likened the backlash Holt received for his celebration while crossing the finish line to the criticism levied against the Patriots for their poor performance in Sunday's loss to Tampa Bay.
"How amazing and physically talented the guy was to win the 100 like he did, now people have a problem with the way he celebrated – and it's mainly the people that can't run," Hobbs said Wednesday. "You're going to find something wrong with somebody, because in our nature and our human aspect, it's hard to believe someone can be perfect, or someone could do something that would seem to be impossible.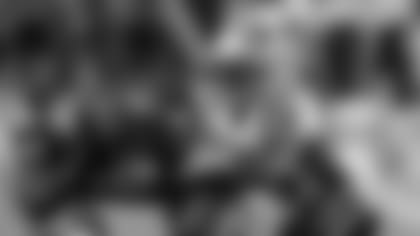 ]()"After it's done one time, you look up, and now everybody's doing it because someone made it a reality. We're not bothered by those things and we don't care. You can say what you want about us. We're going to continue to go out and try to play our best ball and win."
Hobbs made his preseason debut against the Buccaneers on defense and special teams, also returning kickoffs while starting at right cornerback. Sunday was his first game appearance since undergoing offseason shoulder surgery.
"Bill has a knack for not telling you anything. He just kind of puts you in the heat of the moment kind of to see how you're going to respond to it," Hobbs said. "I had my mind set already of going into the game knowing I'd probably get thrown into the fire. I needed it, though, to make sure the shoulder was OK, the groin – all that good stuff. It gave me that much more confidence coming out of the game saying, 'You know what? Everything is good.'"
Running back Laurence Maroneyis looking forward to reuniting with former teammate Asante Samuel, who signed a six-year, $57-million contract with Philadelphia during the offseason and is expected to start at cornerback Friday for the Eagles. They might even get a closer look at one another if Maroney happens to push his way into the defensive backfield. "He's a pretty good tackler," Maroney said. "I went against him in camp. He knows me a little bit, and I know him a little bit, so there's no telling what he might do. He might shoot high. He might shoot low. I don't know. It's just one of those spur-of-the-moment things where I have to be in there and play off what he gives me." … Belichick on the idea of shortening the preseason and extending the regular season, which has been proposed by several NFL owners, including Robert Kraft: "The fewer preseason games you have, the fewer opportunities you have for younger players. If you have young players on your roster and you don't have preseason games, I don't know where you get them experience. I think it makes it a lot harder for them to make the team. If you want to develop young players, you need some kind of time and some type of opportunity to develop them. When do you do it? I think that's the problem."