L to R: Josh Kraft, Myra Kraft and Robert Kraft at the dedication of the Kraft Family Center at the Invensys Foxboro Branch of the Hockomock YMCA.


Foxboro, MA - Over 100 community leaders, donors, volunteers and politicians attended the dedication ceremony of the newly expanded Invensys Foxboro Branch, a branch of the Hockomock YMCA.
Today's dedication unveiled the addition of the Kraft Family Center. This new addition features the Spier Family Aquatics Center, an expanded community wellness center that includes a youth fitness center, a new gymnasium with a suspended running track, youth and teen center, community room, and multi purpose space. This state-of-the-art branch goes beyond just fitness; it is a place where the YMCA can offer programs for families, children, teens, community groups and organizations.
Hockomock Area YMCA President Ed Hurley led the ceremony. Hurley was joined by Robert Kraft, chairman and CEO of the New England Patriots; Jack Souza, vice president at Invensys Process Systems; and Greg Spier, president of Maystar Realty Corporation; all instrumental in the building and completion of this branch.
During his remarks, Robert Kraft reflected on the impact that the branch will have on the local community, and the importance of having the YMCA as a place for children and families to turn to during difficult times. He was joined by his wife, Myra, and was presented a commemorative painting of the Invensys Branch by Ed Hurley. Also in attendance was Josh Kraft, President of the New England Patriots Charitable Foundation and President and CEO of the Boys and Girls Clubs of Boston.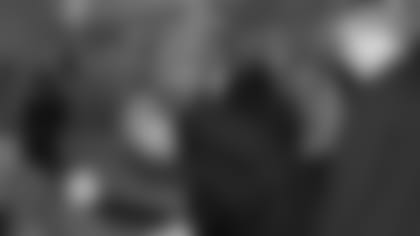 Hurley commented, "The Kraft family has been extremely generous and supportive of the branch expansion. The Hockomock YMCA as has been very appreciative of his involvement and support of this our branch and the community. We look forward to the continued support of the Kraft Family and the New England Patriots in the years to come".
Joining Ed Hurley today and offering comments at the ceremony were, Victoria Lechner, Chairwoman of the YMCA's Board of Directors, State Representative Jay Barrows, Jim Tomaszewski, Chairman of the Building Committee, Greg Spier, Jack Souza, Alex Spier, and Robert Kraft. Both Souza and Spier were Leadership Donors to the project's capital campaign.
The Hockomock Area YMCA is a not-for-profit charitable community service organization with branches in Foxboro, Franklin, Mansfield, and North Attleboro, and nearly 30,000 members. The YMCA's programs, services, and activities are based on the foundation of Judeo-Christian values and emphasize the development of the whole person in spirit, mind and body and are available to all individuals regardless of their ability to pay.
The Invensys Foxboro Branch is located on Mechanic Street in Foxboro. For more information, visit www.hockymca.org.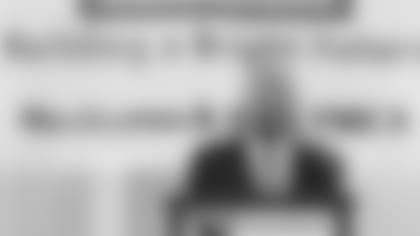 Robert Kraft speaks at the dedication of the Kraft Family Center at the Invensys Foxboro Branch of the Hockomock YMCA.<br>

         </td>
         <td> </td>
         <td valign="top" width="190" bgcolor="#ebebeb" border="1">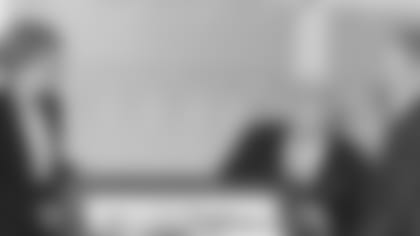 Hockomock YMCA President Ed Hurley (L) presents Myra and Robert Kraft with a painting of the Kraft Family Center at the Invensys Foxboro Branch of the Hockomock YMCA.<br>

          </td>
         <td> </td>
     </tr>
 </tbody>

For additional information on the Kraft Family Center, please check out the following related articles: