Since February, the Patriots have planned for Tedy Bruschi's unavailability for 2005. But Ted Johnson's sudden retirement announcement came as a total shock Thursday and leaves the Patriots and Bill Belichick looking to fill the void.
The team signed veteran free agents Monty Beisel and Chad Brown in the offseason in the event Bruschi announced he wouldn't play just as he did back on July 20. But Johnson was always in the planned rotation at that position and was an important part of it because of Beisel's relative inexperience at linebacker and complete lack of experience in the 3-4.
Johnson, who received a $400,000 roster bonus this spring, cited concussive head injuries as the reason for his retirement and, like Bruschi, his long-term health far outweighs the importance of any football game. But the timing of the announcement wasn't the best for the Patriots even though Johnson surely didn't plan it that way.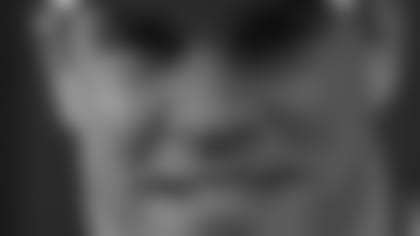 ]()But Belichick and Vice President of Player Personnel Scott Pioli were able to implement a Bruschi-replacement plan, something they were not able to do with Johnson.
The Patriots do have options, but none of them is as optimal as having the veteran, experienced Johnson in a rotation with the veteran Brown, who has battled his share of injuries of late, and Beisel, who started his first NFL game in 2004.
Beisel figured to learn the ropes from Johnson and Brown and work in with the two veterans. Now he figures to be pressed into a more full-time role, at least initially.
The Patriots addressed the position in the draft by selecting UNLV linebacker Ryan Claridge, who played inside and outside in the 3-4 in college, but Claridge was likely not in the defensive plan this season. He was more apt to spend the season playing special teams and learning the NFL linebacker ropes. One option would involve plugging the rookie into a rotation with Brown and Beisel.
A second more likely option would include burning up Roman Phifer's phone line and flying him and his 14 years of experience back to town to work in with Brown and Beisel in a rotation. But Phifer's playtime was vastly reduced last year and his advanced age, 37, isn't exactly ideal to handle a full season of NFL rigors. He also underwent offseason surgery and has not been in Foxborough rehabbing during the offseason. It's been widely reported that Phifer's Gillette Stadium locker has remained intact and now he might be called back to use it.
With more than 80 players on every NFL roster at this point, there aren't a bevy of other options for the Patriots, but two they may look at include veteran Ronald McKinnon, who started 10 games for Arizona last year, and former Falcon Jamie Duncan, who missed time with an injury last season.
McKinnon, 6-0, 246 pounds, will be 32 on Sept. 20 and has played nine seasons, all with the Cardinals after signing as an undrafted free agent out of Division II North Alabama. He earned a starting job in 1997 and between 1999 and 2003, he totaled 897 tackles, the most of any linebacker in the league over that time. Last season, he finished third on the Cardinals with 83 stops.
Duncan, 30, was originally Tampa Bay's third-round pick in 1998 and moved into the Bucs starting lineup at middle linebacker in 2000. The 6-1, 238-pound linebacker signed with Atlanta as a free agent last spring, but played in only four games because of an injury, starting two, while finishing with eight tackles. From 1998 to 2003, Duncan had 292 tackles in 92 games.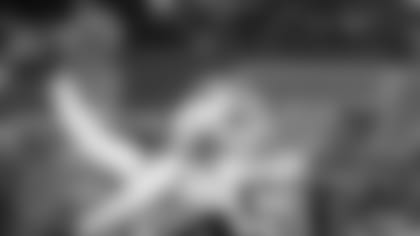 ]()As far as players already on the roster, Mike Vrabel worked inside during the June mini-camp, but has never played the position. He came out of Ohio State as a defensive end and played that spot for the Steelers as a rookie in 1997. He eventually moved to outside linebacker and has started there for the Patriots since 2001.
Dan Klecko spent last summer learning the inside linebacker position, but has been working exclusively on the defensive line this offseason. He could be re-introduced to the spot, but without experience, probably wouldn't provide an immediate answer to the Patriots needs.
The possibility also exists that New England plays a 4-3. In that instance, it could use Richard Seymour and Vince Wilfork inside at tackle and possibly Ty Warren or Jarvis Green and Willie McGinest on the ends while players like Marquise Hill and Rodney Bailey work into the rotation. In that case, Brown and Beisel could rotate at inside linebacker while Rosevelt Colvin and Mike Vrabel start on the outside.