Your New England Patriots score more points than any team in football, an average of 32.8 points per game.
That scoring average put the Patriots in elite territory, yet again, by any current or historic measure. They're on pace to score 525 points, which would be second best in franchise history, behind only the 16-0 team of 2007 (589), and No. 8 in NFL history.
You get to watch one of the great offenses of all time perform each Sunday. But are they really the best scoring offense in football this year?
That honor may in fact belong to a hated rival from the NFC. Yes, the New York Football Giants.
We have a great stat at Cold, Hard Football Facts called the Relativity Index. It measures how well you perform relative to the quality of your opposition.
It tells us that Eli Manning's offense in New York is also truly elite. And it tells us that big brother Peyton Manning and his Denver Broncos, not the Houston Texans, may pose the biggest obstacle to New England's quest to recapture the AFC crown.
The Relativity Index separates contenders from pretenders
The Relativity Index looks at each offense's scoring average and then compares it to the average given up by that team's defense in all other games.
For example: If you average 20.0 PPG against defenses that give up an average of 15.0 PPG against all other teams, your offense is actually 5.0.
Then we look at each team's scoring average on defense, and compare that number to the average points scored by their opponents in all other games.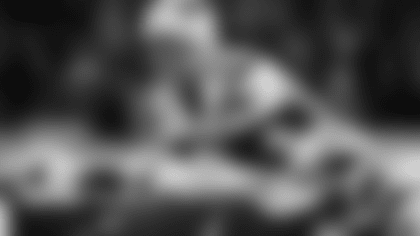 Some offenses pad their totals by facing a series of soft defenses; conversely, some defenses look unusually stout thanks to a weak slate of opposing offenses.
We add together the two numbers for each team – on offense and on defense – to see which teams are really the best at outscoring opponents relative to scoring averages on both sides of the ball.
San Francisco – 12.62 points
Denver – 12.61 points
Houston – 11.21 points
Chicago – 10.95 points
New England – 9.48 points
San Francisco and Denver are atop the Relativity Index leader board, separated by the barest of margins relative to the quality of the teams they have played. The list also includes the Patriots at No. 5 along with Houston and Chicago, the AFC and NFC powers that meet Sunday night in the biggest clash of Week 10.
These are the five teams in football that consistently outpace the usual performance of their opponents.
The NFL's best offenses and defenses
The list, for our purposes, looks a lot more interesting when we break out the offenses and defenses separately.
The Patriots, as noted, are No. 1 in scoring offense. But Tom Brady's Bunch actually trails two NFC powers if we look at the quality of the defenses each team has played.
Eli Manning and the Giants actually boast the most productive offense in football. They score just 28.2 PPG but they do it against a stiff slate of defenses that surrender a mere 19.2 PPG against other teams. The Giants, in other words, are 9.0 points better on average than these defenses.
Team               PPG   OPP D Average   Difference
N.Y. Giants 28.2 19.2 9.0
Green Bay 26.6 17.7 8.9
New England 32.8 24.3 8.5
Denver 29.4 21.6 7.7
Washington 25.1 20.3 4.8
In most ways, the list is really no surprise. The top four teams are led by a group some would argue are the best quarterbacks in football: Eli Manning, Aaron Rodgers, Tom Brady and Peyton Manning. These guys have merely won seven of the last 11 Super Bowls. The No. 5 team on the list is led by rookie phenom Robert Griffin III.
Team                   PPG     OPP D Average    Difference
San Francisco 12.9 25.6 -12.7
Houston 17.1 24.2 -7.1
Chicago 15 21.5 -6.5
Denver 21.9 26.8 -4.9
Dallas 22.6 27.3 -4.7
We know the 49ers, Texans and Bears boast great defenses. So it's no surprise to see those three teams atop the list.
But there is certainly one surprise on that list: Peyton Manning and the Denver Broncos are the only team with a Top 5 offense and defense, according to the Relativity Index.
As a result, Denver is essentially tied with San Francisco atop the overall leader board; perhaps the best team in football when we take into account the quality of the opposition they have played.
Denver is 5-3, tied with the Patriots in record, and its schedule has been no joke. They've already faced four Quality Opponents, Pittsburgh, Atlanta, Houston and New England, plus another game against always-deadly Drew Brees and the Saints and a visit last week to face 2011 playoff contender Cincinnati. That's a tough road for any team.
The Patriots easily dispatched of Peyton Manning and the Broncos back in Week 5, leading 31-7 before Denver scored two late touchdowns.
The Relativity Index, however, tells us that things might not be so easy for New England if there's a second meeting in January.
Peyton and the Broncos have negotiated a quality slate of opponents as well as any team in football and will prove a tough out. Meanwhile, perhaps waiting in New Orleans in February is Eli Manning and an offense that takes a back seat to nobody.
The New England Patriots vs. Peyton and Eli.
Sounds like New England's greatest challengers this year are all Relative.
Listen to Kerry and Cold Hard Football Facts every Wednesday at 4pm on Patriots.com Radio.