There were not many changes on New England's offensive line from the end of last season. In fact, including members of the practice squad, the Patriots retained nearly a dozen linemen, with only veteran Rich Tylski qualifying as a significant addition.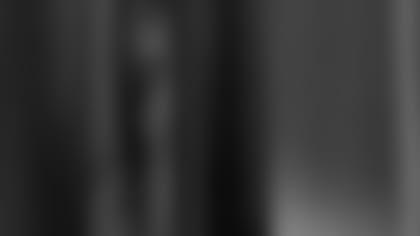 ]()
            That said, there is a strong possibility of a strong push for a change up front. Second-year tackle **Kenyatta Jones** was singled out by Head Coach **Bill Belichick** prior to mini-camp as one of the young players to keep an eye on. A fourth-round pick out of South Florida last year, Jones  feels far more prepared to make an impact in 2002.  

"I feel a little different," Jones said. "Things seem a bit easier, and I know what to expect. I learned a lot last year and was able to use that as a building block coming in. It's just a lot easier, a whole lot easier. My awareness of knowing what to do is much better. Knowing when to do it, and how to do it, as well as knowing the system."
As a rookie, Jones worked at both tackle and guard, but this season he may focus solely on the outside. The roster released by the team has him listed strictly as a tackle, and he stepped in at left tackle with the first team during mini-camp because Matt Light was recovering from shoulder surgery and was held out of most drills.
It seems tackle will be a very competitive spot during training camp. Light was solid for a rookie a year ago, but not spectacular. Also back is veteran Grant Williams, who came up big several times in 2001 when Light had to come out because of injuries. The first draft pick of the Belichick regime, Adrian Klemm, is still around, but he worked only on the right side during mini-camp and could be running out of time to make his mark. Greg Robinson-Randall seems to have a strong hold on the starting right tackle spot.
Jones, who played in a smaller college program, was tabbed as somewhat of a raw talent who would need some time before stepping in. In his rookie season he suited up for just six games and played in five, all as a reserve. It was the first time in his football life that he's had to spend time watching everyone else play. Part of his problem was that everything was new to him, and he had to spend time thinking about his job, rather than having it engrained already.
"A lot of playing on instinct is communicating," Jones said. "You need to know the calls that you have to make, and you need to let the guy next to you what is going on during a play. You have to be able to alert yourself to situations so you know what you have to get done each play.
"While you have to be able to think, it's more important to know. When you think, it slows you down. When you know, you can just go out and do it and get things done much quicker."
With a year under his belt and more confidence in himself, Jones thinks this season he'll be able to let his instincts and natural ability take over. If he can do so, the Patriots could have a serious talent added to their offensive line