NEW YORK -- New England Patriots wide receiver Julian Edelman signed a one-year, $1.15 million last April with no guaranteed money. He was considered to be on the roster bubble last offseason.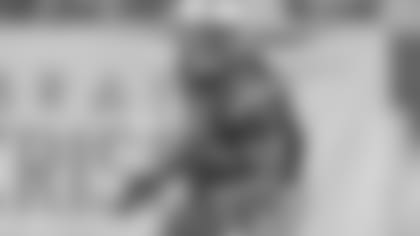 It's safe to say that Edelman's next deal is going to be a lot more costly after he caught 105 passes in 2013.
Edelman, looking a bit like Macklemore, was making the rounds here at Radio Row in Times Square on Thursday. He made it clear that he's ready to test his value on the open market.
"Playing for New England is a dream, but like you said, there's a short window in this sport. I don't know yet. There's a lot of things that can happen going forward that could sway that one way or another," Edelman told WBZ-FM in Boston via MassLive.com. "Hopefully it all works out in favor for both."
Edelman said that he had yet to sit down with his agents and come up with a plan. When asked if slot receivers are undervalued around the league, Edelman had a stat at the ready.
"I played 51 percent of the snaps outside, though," Edelman said. "But you can go ahead and call me a slot as well."
Translation: I want to get paid as an outside receiver. It would not be a surprise if Edelman got his best deal outside of New England.