The 2019 Junior Patriots Cheerleaders program, hosted for youths ages 7-17, was a cheerleading clinic where participants received instruction on cheers, jumps, tumbling and team building exercises in a fun, non-competitive atmosphere. In addition to the clinic, the Junior Patriots Cheerleaders also make co-appearances with the Patriots Cheerleaders in the community throughout the season.
On Saturday, September 28th, the Junior Patriots Cheerleaders made a co-appearance with the Patriots Cheerleaders at the YMCA's annual Healthy Kids Day at Patriot Place. About eighteen Junior Patriots Cheerleaders came out for the event. Together as a group, they walked in the Kids Fun Run while cheering on their fellow racers, and each received a medal for their participation!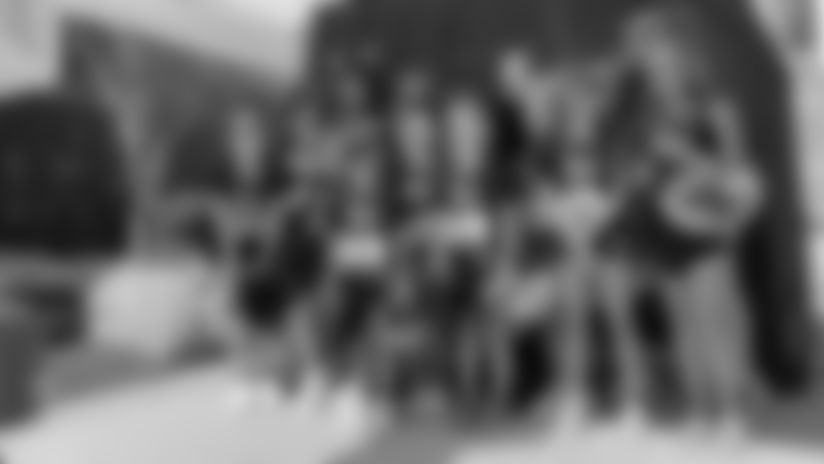 Healthy Kids Day is an annual free event and the Hockomock Area YMCA's largest community event. The event is focused on promoting healthy living for kids and providing families with options and methods for living healthy lives. Besides the Kids Fun Run, the event also featured a 5K, car seat safety checks, fitness obstacle courses, vision checks, and an awesome photo booth.
After the walk, the Junior Patriots Cheerleaders had the opportunity to participate in the other activities on site. Each Junior Cheerleader ran through the fitness obstacle course and everyone squeezed in for pictures in the photo booth. It was an incredibly fun afternoon promoting a great cause!