JERUSALEM -- Ailing New England linebacker Tedy Bruschi's first responsibility is to his family, team owner Robert Kraft said, refusing to speculate about whether the stroke the linebacker suffered last week would end his career.
Kraft, in Jerusalem on Wednesday to attend the reopening of a stadium he funded for an Israeli flag football league, focused on the ailing Bruschi during a tour of the Old City. Last week, the linebacker asked the team's owner to pray for him.
Following up, Kraft said he tucked a piece of paper in the Western Wall, a common practice at Judaism's holiest site. Moments later, a man approached Kraft and asked him if the paper prayer was for Bruschi.
"The nice thing is that people in Israel are following football in America," Kraft said.
Kraft, whose team has won three of the last four Super Bowls, stood beside the Vince Lombardi trophy with the Old City behind him.
"This is the first time in the history of American football that the trophy has ever been outside of America," Kraft said.
Kraft drew a parallel between his very American sport and the way Israel is run.
"You get three out of four Super Bowls by subjugating the ego for the good of the whole," he said. "In Israel, this is in the fabric of the country, to create a democracy that thrives against the odds."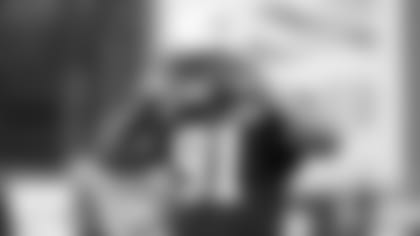 news
Blogservations: Collins returns, Brady fired up
New England's second day of practice includes a little rain and little rage.