Coming off a season in which the Patriots essentially sent the same five guys out to do battle each week on the offensive line, many expected the line to be a strength in 2002. But with the apparent leap of Kenyatta Jones past Greg Robinson Randall on the depth chart at right tackle and injuries to Joe Andruzzi and Damien Woody, the team has yet to put out a consistent lineup in the front five.
And while the unit has played well at times this season, there have been others when they have appeared to struggle. Whether it has been an inability to get a good push off the line and run the ball or some recent pressure on quarterback Tom Brady, the unit simply hasn't played as well as they did at the end of last season. It was assumed that the returning unit would be strength of the team, but to date the play has been mediocre at best.
"We'd like to have more [continuity] than we have had," Patriots Head Coach Bill Belichick said on Thursday morning. "Joe [Andruzzi] has missed some time. Woody has missed a little bit of time even though he has been out there and he's fought through it. He's missed some practice time and the better part of the game in San Diego. We'd like to put the five best guys out there, guys that have worked together and let them build that continuity. But if a guy is not on the field then he can't be out there."
"We'd definitely would like to have more. You like to have the same five guys out there every week and every practice all through the season, but any time you don't have that it's not as good as when you have it. But that's the way it is. We had a lot of time in training camp where we went through similar situation and guys got reps in at different positions so at least when we are playing them now we are not starting all over again."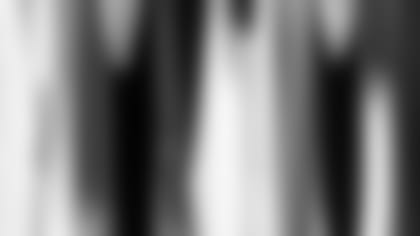 ]()
            Woody, who along with Mike Compton are the veteran leaders of the line, admitted that the players have been a little frustrated with the injuries and subsequent changes.  

"We are definitely frustrated, but we have to be patient," Woody said. "Injuries are a part of the game we understand that and right now we are trying to fight through it and get everybody back healthy again."
"Towards the end of last year you had guys playing together for a few games and you could see the results. The running back new how the line was blocking and the running game got better and the passing game got better. Continuity is definitely big thing on the offensive line."
So while the offensive line has only given up just nine sacks, three coming last week against the Dolphins, the perception is that they are struggling a bit as of late. And even though Antowain Smith is averaging 4.2 yards per carry for 310 yards, they are averaging only 3.8 yards per carry as a team and have been anything but dominant in attempts to run the ball.
No one is saying just yet that the offensive line has struggled, because they haven't. But at the same time they have been inconsistent. In fact the only thing that has been consistent to this point has been the constant flow of changes that have pushed Adrian Klemm Grey Ruegamer into the lineup and put Compton and Woody in a cycle of musical positions. From coaches to players, the feeling is mutual that everyone will benefit from a healthier more consistent offensive line.
Defensive end Willie McGinest kept his analysis of Packers quarterback Brett Favre honest and simple on Thursday. "You can't stop a guy like that, you just try to slow him down and contain him," McGinest said of the all-world gunslinger. … Safety Lawyer Milloy also pointed out that Green Bay running back Ahman Green is an extremely underrated player that gives the team a balanced offensive attack. "He is one of the premier runners out there. He's a guy that can make all the moves in the backfield to get open and he can lower his shoulders to run through tackles. He's the complete back."… The Patriots injury report went unchanged on Thursday. The only players that did not participate in practice were center Grey Ruegamer (foot) and tight end Daniel Graham (shoulder)