Max Lane provided more positive news on the injury front Friday, as he was able to line up with the first-unit offense for drills in the afternoon.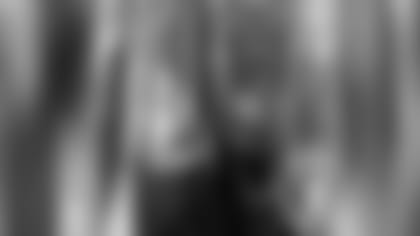 ]()
            Lane had returned to the field for light work and running Thursday after missing practices for a few days with a knee injury. However, Friday afternoon was the first time he tested the knee in simulated action. He didn't look to be full strength while working at the right guard position, but having a starter return to line at all is good news for the team. The first offensive line consisted of Greg Robinson-Randall at right tackle, Lane at right guard, Damien Woody at center, Derrick Fletcher at left guard and Jason Andersen at left tackle.  

The afternoon practice was fairly uneventful, with the most interesting moments coming before team stretch. Troy Brown, Kevin Faulk, Patrick Pass, Aaron Bailey, Antwan Harris and Tony Gaiter all took turns working on concentrating while fielding punts. While each took his turn, the other five would jump in front of him, wave their arms and yell in attempt to be a distraction. Harris and Faulk took the drill a step further by catching punts with one arm while holding another ball.
Special teams was again a focus in the afternoon, with place kicker Adam Vinatieri having another solid practice. Vinatieri drilled four consecutive field goals from beyond 40 yards.
Notes: New England waived a pair of rookies Friday, bringing the total number of players in camp down to 82. Kicker Chad Holleman, from Georgia, and long snapper Thad Sheldon, from Iowa, were let go…Guard Adam Davis had his jersey number switched from 74 to 61, and Ryan Tujague changed from 72 to 66… Cornerback Ty Law also returned to the field after missing the morning workout. A smiling Law ran on to the field while his teammates were stretching out prior to the late workout.