The projected starters and key players for the New England Patriots got their chance to shine last week. Now the guys on the bubble will have their moment in the sun – or, in this case, under the lights.
Thursday night's preseason finale at the Meadowlands against the New York Giants is the last opportunity for the fringe players to make one more positive impression on the coaching staff before final cuts are announced Saturday.
At this point, head coach Bill Belichickand his staff have a pretty good idea of who will survive the last wave of transactions, but it never hurts for a player on the brink of extinction to put his best foot forward in the preseason finale.
"It's another opportunity," Belichick said. "All the players here are still competing for some type of roster spot on the team. Even if they don't make the roster, as we all know, there is a good opportunity for a lot of them to come back to us as things change during the course of the season.
"If you are running a race with a guy and he is a lap ahead of you and you have a strong finish, you are still going to finish behind him. If you are neck-and-neck with the guy and you have a strong finish, then you beat him and it makes a lot of difference, so it would depend on what the relationship of the competition is at this point for how much the last game means."
With most – if not all – of the starters expected to watch from the sidelines Thursday, consider this an opportunity game for everyone else on the roster. Here are five keys to watch.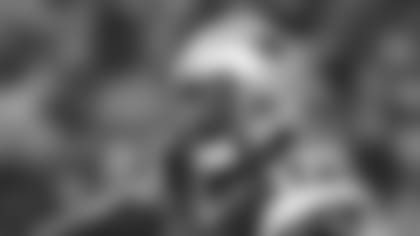 ]()With uncertainty surrounding his role on the team, Chad Jacksonresponded last week against the Philadelphia Eagles with an acrobatic touchdown catch in the corner of the end zone on a lob from quarterback Matt Gutierrez.
While one play won't erase an entire summer's worth of dismal practices, the enigmatic wide receiver earned another opportunity to showcase his talents Thursday against the Giants.
Expect to see plenty of Jackson as he tries to prove he can be a reliable, big-play threat. Without question, Jackson has the size at 6-foot-2 and the leaping ability to make the kind of plays we saw last week. Consistency is the issue.
With Wes Welkeron the shelf with a rib injury (his long-term status is unknown at this time), Jackson may wind up making the final cut by default, but it wouldn't hurt for him to have another big game Thursday. After all, there's a difference between simply being on the roster and being an actual contributor.
We thought Matt Casseltook a step in the right direction with his performance two weeks ago in Tampa Bay, then he laid an egg last week against the Eagles, finishing 8-of-14 for 60 yards and again failing to lead the team to a touchdown on any of the six drives he started.
Conversely, Gutierrez entered the game in the fourth quarter and went 14-for-20 with two touchdown passes, albeit against lesser competition than Cassel faced through the first three quarters.
Now, with one game left before final cuts are due, Cassel's job is in jeopardy again. We still have no clear-cut answer as to who will be the No. 2 quarterback in Week 1. To make matters worse, it's going to be hard to stash rookie third-round pick Kevin O'Connellon the practice squad because he's not a vested veteran and could easily be claimed if he's put on waivers.
Tom Bradyis expected to sit this one out, too, which means Thursday will serve as the final audition for Gutierrez and Cassel. Suddenly, it's not out of the realm of possibility to see an opening day roster featuring Brady, Gutierrez and O'Connell at quarterback with Cassel seeking employment elsewhere. Not too many jobs are won or lost based on game, but this might be a rare exception.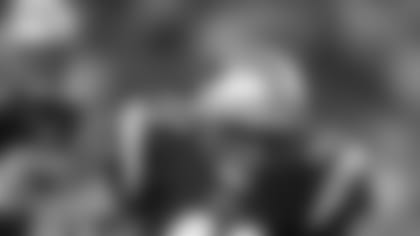 ]()The Patriots have some work to do on special teams after an abysmal second quarter last week in which they allowed a punt return and a kick return for a touchdown in a span of 1 minute, 35 seconds.
With most of the core players expected to be on the bench Thursday, a few of the fringe players could sneak their way onto the final roster by providing ample coverage on the return units.
Veterans such as Eric Alexander, Larry Izzoand Kelley Washingtonwill most likely make the team based on their special teams' prowess, but what about a player such as Ray Ventrone, who is still searching for a role despite having the ability to play three positions?
Ventrone made his presence felt last week with four catches for 49 yards in his first major stint as a wide receiver, but there does not appear to be room for him at that position on the final 53-man roster. A player such as Ventrone may need to cement his spot on special teams. Given the Patriots' urgency to shore up their coverage units, Ventrone may get one more chance to stick his foot in the door Thursday night.
The same can be said for rookie wide receiver Matthew Slater, who essentially has no role on offense, but is still in the mix as a kick returner after fielding three more attempts against Philadelphia.
Starting right guard Stephen Nealwill miss the first six weeks of the season after being placed on the physically unable to perform list Tuesday, which means there might be one more spot on the offensive line up for grabs Thursday night.
The Patriots love versatility, which is why recently-acquired Mike Flynnmight have a chance since he can play guard and center, but veteran John Welbournappears to be a more natural fit since guard is his primary position, whereas Flynn spent 10 years in Baltimore as a center with an occasional stint at guard.
Whoever wins the job will probably spend most of his time as a backup since Billy Yatesis projected to temporarily replace Neal. Yates, however, missed some practice time toward the end of camp with a neck injury, so the job as a backup is still important in case the incumbent starter gets banged up again.
Welbourn, a former second-round pick, spent five years with the Philadelphia Eagles as their starting left guard before they traded him to Kansas City. The Chiefs used him as a right tackle and he made a seamless transition by starting 39 games in four years, including 16 last season. His ability to play tackle might be a factor in Belichick's final decision since Ryan O'Callaghanis on injured reserve and Matt Lightis still working his way back from injury.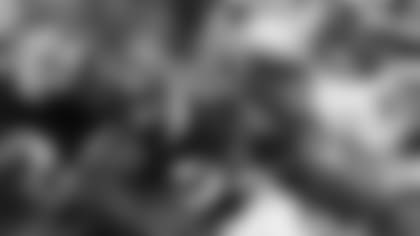 ]()Although most of the starters are expected to skip the game, there are some players who need work with the regular season less than two weeks away. Cornerback Ellis Hobbs, for example, recently returned two weeks ago against the Buccaneers and has struggled in pass coverage, so perhaps he'll play a series or two in an attempt to end the preseason on a positive note.
Likewise, the Patriots could use a quick look at Light to see if their starting left tackle is fully healed from his undisclosed injury and ready to reclaim his role as Brady's security blanket in Week 1.
Or how about a veteran such as safety John Lynch, who is still learning the playbook after signing with the team two weeks ago and could use a few more plays in nickel coverage to get his feet wet? Perhaps even Rodney Harrisonwill play a snap or two to shake off the rust after returning to the field for the first time last week.
Common sense tells us none of these players will step foot onto the field Thursday, but if one or two so-called starters gets some playing time, perhaps it's an indication that their job is in jeopardy, or that the coaching staff needs at least one more look to decide if they're ready to go once the games count. For bookkeeping purposes, keep an eye on who's out there in certain packages. You might learn something.