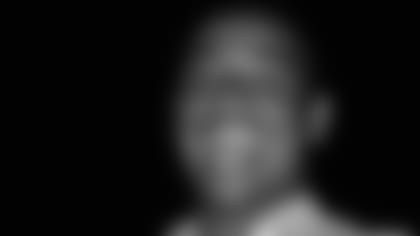 ]()BROOKLINE, MASS. -- Robert Kraft answered the call once again, stepping up under pressure to deliver his players and coaches with the most impressive of the team's three world championship rings in a celebration at his Brookline, Mass., home.
"We told him last year that it would be hard to top so we put a lot of pressure on him," veteran wide receiver Troy Brown said as he arrived for the party. "The bigger the better."
Then consider this one much better. Staggering actually.
"I didn't think he could top last year's," safety Rodney Harrison said. "But this is pretty remarkable. It just really signifies all the hard work and dedication that the guys put in as well as the coaches. To get something like this as a reward is very fulfilling."
"I'm going to speak from the heart," an emotional Corey Dillon said. "There are a lot of things in my life that haven't been bright, but this is a bright spot in my life. I have to thank the Kraft family and my teammates for accepting me and just bringing me in and letting me be one of the guys. It's an awesome feeling. I put this up there with the birth of my child and my wedding to my beautiful wife.
"This one is very nice, but I want another," Dillon continued. "I want to see what the next one looks like and that's what we're going to try to do."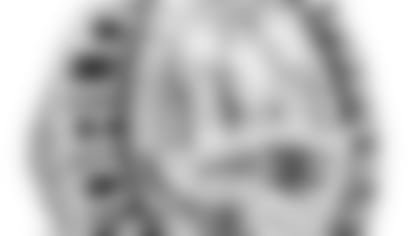 ]()The latest symbol of Patriots greatness features 124 diamonds – 20 more than last year's – and totals 4.94 carats of bling. The ring weighs 4.06 ounces making it the heaviest Super Bowl ring ever and a quarter ounce heavier than last year's mammoth piece of jewelry.
"I thought the first ring was impressive and to do what he did with the second one was quite nice," linebacker Ted Johnson before receiving his third. "The symbolism in the ring is what I enjoy the most."
This year's is loaded with symbolism. It includes 21 diamonds surrounding the Patriots logo, which represent the team's 21 straight victories from 2004 into 2005. There are 20 diamonds around the upper perimeter of the football-shaped top, representing the active 20-game Gillette Stadium winning streak.
There are nine diamonds along the lower perimeter, which symbolize the Patriots impressive active nine-game playoff-winning streak. Three Lombardi Trophies filled with marquise cut diamonds are the centerpiece of the ring, which was designed by Jostens, the company that has designed all three Patriots championship rings and 26 of 39 Super Bowl rings. It also reads "World Champions" in huge letters around the face of the ring with each letter in the words filled with round diamonds.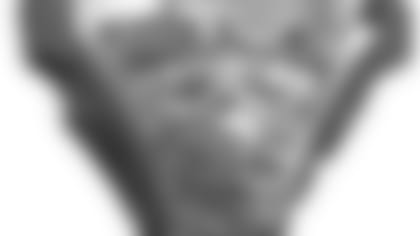 ]()Each ring is customized with the player's last name and uniform number. The name is raised in bold letters atop the left side of the ring just above a banner that reads "3 out of 4." Just below that is a raised New England Patriots helmet with a colored logo and the dates '01, '03 and '04. Beneath that, "21 straight" is embossed into the base of the shank.
On the right, a banner atop the ring reads "Back to Back," which flies above "World Champions 2004." A Super Bowls XXXIX logo is featured above the score, "Patriots 24, Eagles 21 and centered by a Lombardi Trophy.
While all of that is nice, the ring is about much more than the diamonds and glitter to linebacker Tedy Bruschi.
"This symbolizes fighting to stay awake in meetings, pushing yourself in the weight room, sucking it up for those three hour practices and going out and giving it everything you have on game day," he said. "I see all of that. I experience all of that. I hear the fans when I look at this. I smell the grass. All of that. It's all encapsulated into this ring."[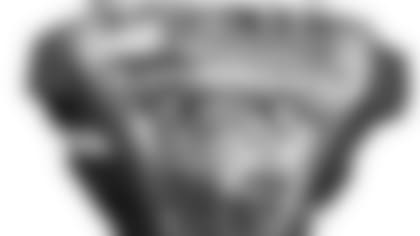 The celebration was held in a tent behind Kraft's hose for the second straight year after the first ring party was held at the Boston Harbor hotel in June of 2002. Kraft gave the players the option of where to hold this year's event.
"The players took a poll and urged me to do it here," Kraft said. "We worked very hard in trying to make this very special. These are guys that have almost everything and being able to connect with them in our home and give them these rings and see what it means to them is pretty special."
The Patriots owner, who greeted each guest as he or she arrived at his home, revealed that Bruschi was the only player who received a sneak peak of this year's bling.
"His head popped back when he saw it, which made me feel good," Kraft said. "But he promised me he kept his lips sealed."
"I'm blessed," Brown said. "I know a lot of guys that played 15 years and never played in the game."
"You can't ever take this for granted," Johnson added "The rings are symbols of the effort that was put in and what we were able to accomplish. Having three of those puts you in pretty small company."
Notes: Several former Patriots and coaches returned to receive their rings. Most of the Cleveland Browns contingent – Romeo Crennel, Jeff Davidson, Corey Undlin and linebacker Justin Kurpeikis -- arrived together in a limo bus. … David Patten, Je'Rod Cherry, Roman Phifer, Adrian Klemm, Ty Law and Charlie Weis were among other notable ex-Patriots who attended. … Richard Seymour and Rodney Harrison, who both apparently have issues with their contract, arrived together. … Quarterback Tom Brady arrived with his actress girlfriend Bridget Moynahan in luxury car he called "a house on wheels." … Joe Andruzzi (now with Cleveland), Lance Nimmo (with Tampa Bay) and Stephen Neal were the first players to arrive. Mike Woicik was the first coach. … Matt Light, Lonnie Paxton, Dan Koppen, Russ Hochstein, Matt Chatham, Mike Vrabel, Tedy Bruschi and Tom Ashworth arrived in an RV, John Madden-type bus. … Tyrone Poole had the most humble vehicle among the players, arriving in his Honda Pilot.