For the second time in less than a year Pro Bowl cornerback Ty Law is preparing to hit the open market as an unrestricted free agent. Released by the Patriots last Feb. 25, Law subsequently signed with the New York Jets but is now expected to get his walking papers from New York after just one very productive season in the Big Apple.
Coming off a year in which he set a career high with 10 interceptions, Law is due an $11 million option bonus in the deal he signed with the Jets last spring. Both sides have agreed the bonus will not be paid by the team that is currently more than $20 million over the projected 2006 salary cap and that Law will again be making the rounds as a free agent in the coming months.
"We've mutually agreed to part ways," Law's agent, Carl Poston, told The Star-Ledger of Newark in Wednesday's editions. "There's no ill feelings. Ty had a great year. He enjoyed it there. He held up his end of the bargain. Unfortunately, the Jets had some injury problems that derailed them."
The paper indicates that the Chiefs, Jaguars and Patriots are among the teams that "may pursue" the 32-year-old Law.
Law was interested in signing with Kansas City last spring, before that team ended up signing veteran Patrick Surtain. Law ended up with New York, in part because of an affinity for then Jets Head Coach Herman Edwards. This time around Edwards is the head man in Kansas City, a change that has the Law to the Chiefs talk in full gear nearly two weeks before free agency even begins.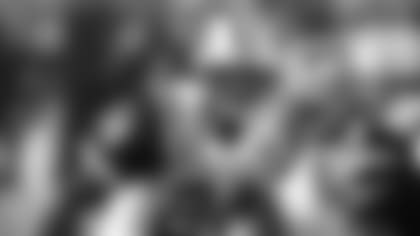 ]()While Edwards and the Chiefs have not commented on Law this week, the new Kansas City head coach had positive words about the Pro Bowl cornerback following the season finale when he was still coaching the Jets.
"Ty Law's a gym rat," Edwards told reporters after Law's three-pick performance against the Bills. "He likes playing football. When Sunday starts, he wants to be out there. He wants to play football. He had a great season for a guy coming off an injury. That's why he's a Hall of Famer."
Now Edwards may have the chance to coach Law again in Kansas City. Although a potential signing could be difficult as Law has said he's looking for $10 million in bonus money and the Chiefs are reportedly more than $20 million over the 2006 projected salary camp of approximately $92-$95 million that will take effect when the new league year begins on March 3.
One thing that's for sure is that Law will once again be shopping for the perfect situation once he's officially released by New York. He's already told the Kansas City Star that he's intrigued by a potential fit for him in Miami. Law has an offseason home in the city.
"There are a lot of teams interested," Law told the Star. "Miami is talking about getting Steve McNair down there, and if the Dolphins get a quarterback, they're a real contender for the Super Bowl. That's what it's all about for me right now. I need to win another title."
It's about that and the "say around $10 million" in bonus money that Law told the *Star *he's looking for. If that remains the case, any return to New England (despite what might be reported) would have to be considered highly unlikely.
NotesIn case you missed it, Tom Brady and partner Frank Lickliter II didn't exactly dominate in the 2006 AT&T Pebble Beach National Pro-Am. The duo didn't even make the cut to the final round of the Pro-Am, finishing with a three-round total of 204 after a tough opening round 1-over, 73. Brady's father, Tom Sr., didn't fair much better as he and Rocco Mediate also missed the Pro-Am cut with a three-round total of 209. … Former Patriots inside linebacker Vincent Brown has been hired to coach middle linebackers on Bill Parcells' staff in Dallas. Brown played eight seasons in New England, the final three under Parcells from 1993-95.