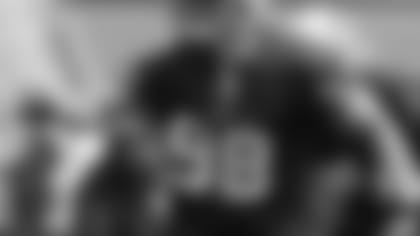 ]()Some guys have all the luck. For most of his life, linebacker Chad Brown seemed to be one of those guys. According to the 6-2, 245-pound veteran linebacker who is entering his 13th NFL season, beginning with his initial days on the football field as a youth player right through his days dominating the gridiron with the Steelers in the first four years of his pro career winning was a always the underlying theme.
But all that changed after Brown signed a lucrative free agent contract with the Seahawks prior to the 1997 season. Suddenly the lifelong winner found himself mired in Pacific Northwest mediocrity.
"It's tough," Brown said looking back at the disappointment of his eight seasons in Seattle. "I have been pretty lucky my entire career, going back from Pop Warner on I've won championships. [I won] 32 games in a row in high school. A National Championship at Colorado. I went to Pittsburgh and we won a conference title. So being in Seattle for eight years and only having three playoff loses to show for it, that wasn't what I expected when I signed there."
Now, joining the back-to-back defending Super Bowl champions, a team that's a combined 34-4 in regular and postseason play over the last two seasons, Brown's initial expectations are quite simple.
"I expect to win lots of games," the 34-year-old Brown said. " I think everybody at this point in the season expects that."
But don't expect the aging Brown to just be along for the winning ride in New England. The versatile veteran spent most of his time at inside linebacker during the team's recent mini-camp, but according to Patriots Head Coach Bill Belichick Brown, like most players, could be asked to do a variety of things in the New England defense.
"Chad is a very experienced player," Belichick said. "He's played in a number of different defensive systems. He's had a lot of different defensive responsibilities both in regular and sub-defenses. We'll, at this point, work him in a number of different roles. I'm not sure exactly how he's going to fit in our defense.
"I think he's versatile, has some skill and experience and will be able to help us in a number of different areas. But exactly how that plays out will have to wait until we have a little bit more experience with him and until he has a chance to understand and develop within our system through training camp. He'll learn a number of different spots, like all the linebackers are."
Despite the wealth of experience Brown has to work from, including previous action in a 3-4 defense, the transition to New England's system is even more complex than the three-time Pro Bowler expected.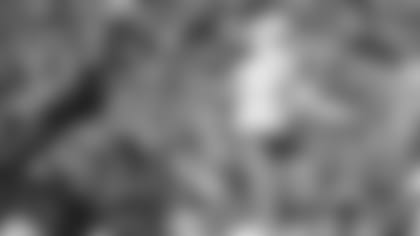 ]()"Coming in, it's a whole new system, everything from how they describe offensive plays to the terms they use defensively are different," said Brown, the NFL's active leader with 78 career sacks. "I understood the terminology would be different, but I thought some stuff would carry over. There is no carryover at all. It's a whole new language."
Once he learns the language, Brown should be a good fit with a unit that includes so many similarly versatile veterans such as Mike Vrabel, Willie McGinest and others. Brown describes the guys that are now his positional teammates much the same way Belichick described the former Steeler and Seahawk.
"[They are] smart guys and have lots of versatility," Brown said. "I think any of the guys could probably in a pinch play any spot and to do that you have to be pretty smart because it's hard enough learning one spot."
Soon, Brown will likely fit in as one of those guys, capable of doing almost anything that is asked of him. And all he is asking for in return is something that the Patriots appear better suited to offer than any other team in football – winning.
Seems like the perfect fit.