FOXBOROUGH, Mass. – LeGarrette Blount has been named AFC Offensive Player of the Week for his performance in the Patriots' 34-20 victory against Buffalo last Sunday. It is the first time in Blount's career that he has received an AFC Offensive Player of the Week honor.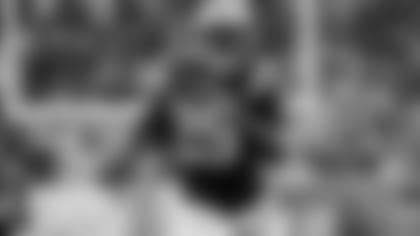 Blount set a new Patriots single-game record with 334 all-purpose yards against Buffalo, gaining 189 yards from scrimmage and adding 145 kickoff return yards. Blount's performance topped the 51-year old team record set by Larry Garron on Nov. 3, 1962, when Garron had 272 all-purpose yards at Buffalo. Blount finished the game with 189 rushing yards on 24 carries for a 7.9-yard average, totaling the fifth-highest single-game rushing total in Patriots history. He also had a pair of 30-yard touchdown runs with a 36-yard run in the second quarter and a 35-yard scoring run in the fourth quarter. In addition to his rushing totals, Blount had a career-long 83-yard kickoff return in the third quarter, the second longest non-touchdown kickoff return in team history. He added a 62-yard return in the fourth quarter.
It is the second AFC Player of the Week honor for the Patriots in 2013. Tom Brady earned the honor after the Patriots come-from-behind 34-31 overtime win over Denver on Nov. 24 in Week 12.