As is the case nearly every year, there will be some turnover in the Super Bowl advertising marketplace. Some past advertisers will bow out, while a group of newcomers will showcase their products and services for the first time.
That means there will be several new ad stars that will make their debuts – including New England Patriots left tackle Matt Light.
He's no stranger to commercials. Light has pitched credit cards with QB Tom Bradyand his fellow offensive linemen, garage doors for a New England-area shop, and men's clothing for a national big-and-tall haberdasher.
But what the 300-plus-pound Light has never done is don a skin-tight white outfit and dance his heart out (at least not in public).
"Just picture one of the Under Armour guys, but extremely chubby," Light joked during a phone interview last week promoting his Super Bowl spot for the SoBe Lifewater beverage, in conjunction with the upcoming feature film "Monsters vs. Aliens."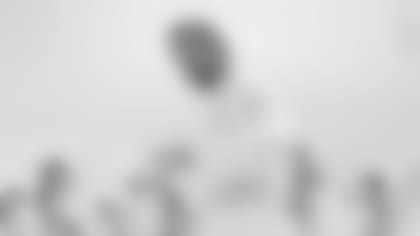 ]()"I don't dance, unless I've had a few libations and I'm enjoying myself among just close friends," he continued. "So, given those two criteria, this has been a very unique situation for yours truly."
So, why did Light get the call?
"I don't know. Maybe they were at one of those places where I've danced in the past, and they thought my moves were pretty good. Maybe that's what it was," he laughed. "I'm not 100% sure. But it was interesting, to say the least."
The 60-second commercial features Light, New York Giants defensive end Justin Tuck, and Baltimore Ravens linebacker Ray Lewis– all decked out in their white spandex-type clothing – dancing with several computer-generated lizards. These same CG characters made their Super Bowl ad debut a year ago with model Naomi Campbell, dancing to the song Thriller.
This year, the SoBe lizards and their NFL pals will step it up a notch. Their music video commercial will be broadcast in 3-D.
Light and his NFL counterparts filmed the spot in early November at a studio in Brooklyn.
"At first I thought, there's no way that's possible that I could do that. Then I thought, what the heck, let's give it a shot," Light admitted.
"We were up on a stage with a giant green screen behind us – and I mean giant green screen. They would bring in little stand-ins for some of the creatures. We're with these monsters and aliens and all this stuff. You kind of had to imagine them being there. You're trying to dance … you're trying to imagine those things around you. It was quite interesting."
Given the players' busy, in-season work schedules, all the shooting had to be done in one day on their day off.
"Which is rare. Usually those things take a while," a grateful Light continued. "We had a great production day. The director did a great job of keeping everything moving, and we were able to get it all done."
Light has some speaking parts in the ad, but the big draw is his dancing. Going in without any preparation whatsoever, Light said he found himself leaning on his fellow players for support.
"Justin and Ray, they're used to doing their dances on the field after a sack or whatever. Me, not so much. But we had a lot of fun with it. I learned from them primarily. I tried to just copy what they did. It didn't come out exactly the same, so, it looked like I was doing my own thing. And we got through it.
"The dancing thing, for me personally, was," he chuckled, "it was a lot of fun. It was a little intimidating at first, when you've got the whole crew and the set and everything else. But they made it fun. At the end of the day, when people see the spot, being that it's in 3-D, and it's high-def, and what we're doing in the spot and the fun we're having, I think everybody's going to get a kick out of it."
Light hasn't seen the entire, fully-rendered spot, just a rough cut while it was still in production.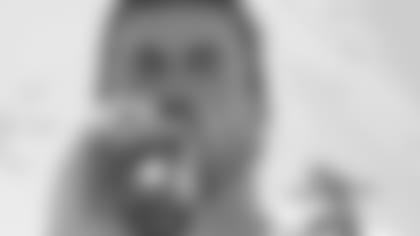 ]()"Funny is a word I would use to describe it. Extremely funny," he revealed. "The short piece that I got to see, it had everybody in my household laughing."
It's sure to get his teammates laughing as well. But Light said he's prepared for the ribbing he'll likely take when he gets back in the Patriots locker room.
"I've put myself out there enough to be ridiculed and harassed by my teammates. This is just one more thing. It's really about helping them find ways to beat me up when I'm in the locker room. This'll be fun."
As for the Super Bowl itself, featuring the Pittsburgh Steelers and Arizona Cardinals – two teams New England faced this past regular season – Light was asked to assess the match-up.
"I hope they both lose," he deadpanned, adding after a pause, "No, I'm kidding.
"Both those teams had great years. They've gotten themselves to this position. I think it's going to be interesting to watch these two teams go at it. It's not the match-up that a lot of people expected at the beginning of the year, but it never is that way. There are always so many twists and the plot always thickens toward the end.
"These are the two teams that are deserving of where they're at. Give them credit. They've fought hard and beat a lot of teams to get where they're at. I think it'll be a fun match-up."
But not nearly as fun, perhaps, as seeing Light dance.
*You can get a pair of 3-D glasses at SoBe Lifewater displaysat your nearest grocery, drug, or other retail store. Light's spot is scheduled to air at the end of the second quarterof the Super Bowl this Sunday evening. *