After dropping his bombshell comments late Monday afternoon, Logan Mankinswas – not surprisingly – the only Patriots player not on the field for the start of New England's mandatory, three-day mini-camp.
The Pro Bowl left guard announced through the media yesterday his displeasure with the nature and pace of contract talks with the organization. Also to no one's surprise, head coach Bill Belichickrefused to comment on Mankins' situation in his pre-practice press conference.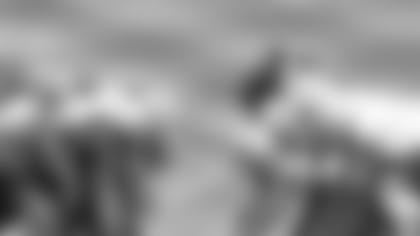 ]()"All contract situations are between the player and the club. I'm not going to get into that on anybody," Belichick told reporters.
In every dark cloud, of course, there can be found a silver lining. For backup offensive lineman Dan Connolly, that silver lining might be the opportunity for him to get more playing time. At Tuesday's session, Nick Kaczurfilled in at Mankins' spot, as he had done in previous practices this spring, but Connolly would routinely rotate in. Connolly also stepped in to replace center Dan Koppen during offensive line drills early in practice and later in team work against the defense.
"Every chance to get more reps is good," Connolly said afterward. "If [Mankins] is not here and they put me in his spot, that's just an opportunity for me to get as many reps as I possibly can."
When it's known ahead of time that a player of Mankins' stature won't be available for any length of time, particularly at the offensive line position, Connolly explained that the coaches decide before practice who will pick up the slack and how the rotations will be shared. Having the versatility to play more than one position, therefore, is essential for a backup like Connolly.
"We're just going where there's an open spot. I have to play three positions … that's what's expected of me … and I just go where there's an opening. It's my job to know everything, to know the whole offense. You want to be as valuable to the team as possible, so, knowing as much as you can is the way to go."
Understandably, Connolly wouldn't delve deeply into Mankins' contract situation, saying only that "it's something between him and the organization. That's for them to figure out."
Nor would right guard Stephen Neal.
"Oh, I could care less. I mean, at the end of the day, Logan and I are going to be friends for a long time, no matter what happens. I don't even know the situation."
Neal also insisted that he doesn't spend time speculating on who will step up to replace his good friend for the time being.
"'What if he's here, what if he's there, what if he's not, what if they're not' … that's not my job, that's your guys' job," he laughed while talking with reporters. "My job is to come out here and try to improve each day and do what the coaches ask of me. That's my role and … I'm just trying to have a role this year."
Mini-Camp Notes, Quotes, and Anecdotes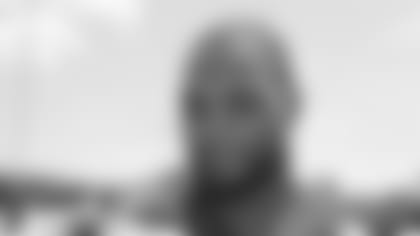 ]()DLTy Warrenmade his first appearance on the practice field this spring. He'd been back home in Texas working toward his college degree from Texas A&M. "It was important for me to work toward graduating," Warren explained. "My kids got to see it first-hand. They always heard about their daddy going to Texas A&M but they got to come pick me up from classes and have lunch on campus. So that was good and it was important for me to do that for them."
Rookie P Zoltan Mesko, who's now the only punter on the roster following the release of David King, looked much more consistent on Tuesday. At the beginning of practice, he and the full punt team worked on plus-50, directional punting. His end-over-end kicks regularly landed inside the 20. Later, punting from his own end zone, Mesko crushed several balls, sending them high and turning them over, with excellent hang time.
Julian Edelman, Brandon Tate, Kevin Faulk, and rookie Buddy Farnhamtook turns returning punts.
Rookie WR Taylor Pricewas back for his first practice since rookie mini-camp (NFL rules regarding college seniors were the reason). Price received kudos from QB Tom Bradywhen he made a nice, leaping catch on one post pattern. Later, though, Price came up limping after stopping short to avoid a defender in a passing drill. He hobbled off to the sideline, where a trainer was seen working on his lower left leg.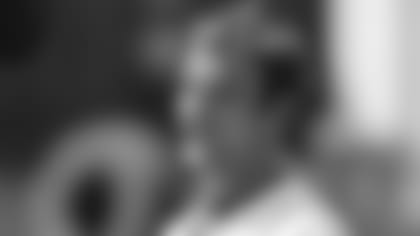 ]()WR Wes Welkercontinued his spring routine of starting out on the field for the first half hour or so, then going inside for one-on-one work with the training staff, then returning at the end of practice. Welker left the field for good about 15 minutes before the rest of the team.
Newly-signed RB Thomas Claytonshowed good hands in his debut with New England. The guy looks the part of the powerful back as well, complete with his Mohawk hairdo.
A stunningly rare sight during 7-on-7 action midway through practice – WR Randy Mossdropped a perfect 60-yard bomb from Brady. Moss had beaten safeties Brandon McGowanand James Sandersby a good three yards, and the nose of the ball hit Moss squarely in the hands as Moss crossed the goal line, but he couldn't secure it.
In full-squad scrimmage situations, third-year CB Terrence Wheatleyreceived loud props from his defensive teammates for knocking down a Brian Hoyerpass intended for Moss on sideline pattern. Wheatley's diving effort was timed perfectly. On the very next play, rookie DB Sergio Browndropped a sure INT on another Hoyer pass. It was unclear for whom that pass was intended, as there were three blue-shirted defenders in the area, and one white-shirted receiver.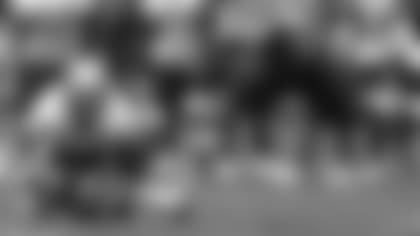 ]()K Stephen Gostkowski, working with just his long snapper Jake Ingramand holder Mesko, struggled from long range. But during the team field goal period, he appeared to straighten out his kicking leg and nailed several 40-plus three-pointers.
Patriots owner Robert Kraftmade an appearance on the practice field, wearing shorts, shades, a ball cap, and a Patriots windbreaker.