The Patriots have a history of thinking outside the box when it comes to the draft. Selecting North Carolina wide receiver Brandon Tate in the third round may qualify as yet another example.
It's not that Tate wasn't worthy of such a pick. To the contrary, grabbing a player with his potential with the 83rd overall pick may be viewed as grand larceny in a year or two. The reason the choice was a bit unconventional had to do with a severe knee injury the wideout suffered midway through his senior year, coupled with a reported positive test for marijuana at the Combine.
Neither fact discouraged the Patriots from taking him, and Tar Heels receivers coach Charlie Williams believes decisions like that are why New England has sat near the top of the NFL world for the better part of a decade.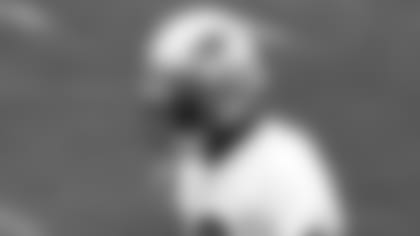 ]()"Not being afraid to take a guy like Brandon is one of the reasons the Patriots are so successful," said Williams, who's been coaching for 24 years including a stint in the NFL under Tony Dungy in Tampa Bay from 1996-2001. "I'm not sure how long it will be before Brandon's ready to go physically, but once he is I'm certain he'll make an impact in the National Football League."
It's easy to see why Williams feels that way. Although he displayed just modest production as a receiver, Tate was one of the most explosive return men in college football history. He was set to become the all-time NCAA leader in kickoff return yardage before tearing the ACL and MCL in his right knee during a win over Notre Dame last October.
Tate wound up 304 yards short of Jeff Liggon's mark of 2,992 set at Tulane from 1993-96. He also came within 165 yards of becoming just the 11th player in NCAA history to top the 1,000-yard mark in both kick and punt returns. In addition, he is one of only nine players to return a kick and punt for touchdowns in the same game, which he did in 2006 against Duke. And he holds the record for touchdown returns in a season (three, 2006) and career (six).
"He's a truly dynamic athlete. He's special with the ball in his hands," Williams continued. "He's elusive, quick and fast enough to take it the distance. Regardless of how he develops as a receiver, he'll be a very dangerous return threat at the very least."
The question on the minds of Patriots fans everywhere is: When will that be? Tate, Williams and Bill Belichick were unwilling to put a timetable on his return, and New Englanders are well aware of the vagaries involved with torn knee ligaments in the aftermath of Tom Brady's comeback.
Tate's injury was sustained more than a month after Brady's, and as a shifty return man reliant on his agility it could take him longer to fully recover. He also would obviously be a rookie trying to learn the ropes as opposed to a 10-year veteran and former NFL MVP. The more likely scenario would have Tate opening the season on the physically unable to perform list and potentially being available if needed at some point, particularly if injuries hit the receiving corps.
While Tate's return ability is his strongest asset, it's not his only one. The real shame of his injury is it occurred at a time when he was beginning to blossom as a receiver. He caught just five passes during his first two seasons in Chapel Hill before grabbing 25 as a full-time starter in 2007. He averaged 19.2 yards per catch and had five touchdowns as a junior, and had already posted 16 receptions for 376 yards (23.5-yard average) in six games last season before missing the final seven contests.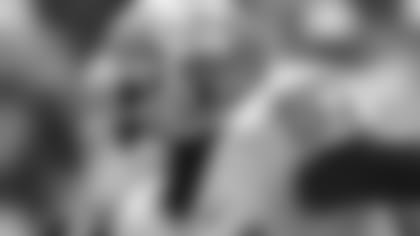 ]()"We had a pretty good group here with Hakeem [Nicks] and Brooks [Foster]," Williams said. "Hakeem went in the first round and I believe Brandon would have, too, if not for the injury.
"I came here two years ago and I wasn't quite sure what we had, but the wide receiver cupboard was not bare by any means. Brandon hadn't done much at that point, but it was real hard to figure out why once we saw him catch the ball and run his routes. It was totally amazing to me that he hadn't done more offensively and it was really fun watching him grow."
Having a quality roster and a multitude of picks, Belichick had the luxury of taking a chance on a player who may not be ready to contribute in 2009. For those reasons Williams believes Tate settled into the perfect landing spot.
"They'll have the ability to be patient with him, medically and developmentally," he said. "Like I said, there's a reason that team is always there."