The 2008 season was a very disappointing one for the secondary. So, the Patriots brain trust has been hard at work trying to re-shape the unit to overcome their coverage problems of the past year. In are veteran free agents Shawn Springsand Leigh Bodden. Out, are starting cornerback Ellis Hobbs, who was traded on draft day to Philadelphia for two fifth-round picks, and Deltha O'Neal.
The cornerback position has been a sore spot for the Patriots since Asante Samueldeparted after Super Bowl XLII, so on draft day the Patriots took great strides in re-stocking the talent pool of defensive backs when they landed safety Patrick Chungof Oregon with their first second-round pick and then super-athletic cornerback, Darius Butler, who patterns his game after none other than Samuel, of the University of Connecticut.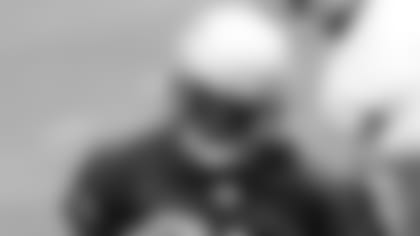 ]()"He obviously was a great Patriot and I model myself after him," Butler said. "I've been compared to him by a lot of defensive back coaches around my visits and workouts in the league, and hopefully I can have the same kind of success he had the last couple of years when he was a Patriot."
Scott Lakatos, Butler's position coach at UConn, said Butler has many similarities to the former New England star.
"Just like Samuel he has a nose for the ball," he said. "He's a big-time playmaker like Samuel and when the game is on the line he is at his absolute best."
Considered the best cornerback in the Big East Conference, Butler is also considered by many scouts and draft gurus to have the best ball skills of any cornerback in this draft. He was such an intriguing prospect that Bill Belichickhimself attended UConn's pro day down in Storrs, Conn., and Butler didn't disappoint.
According to Belichick there is a lot to like about the playmaker from Fort Lauderdale, Fla.
"He's fast, quick, has good ball skills and he is an excellent athlete. He had an excellent workout," Belichick stated.
Lakatos echoed the statement by Belichick and takes it even further calling his protégé an "amazing athlete." "He is so gifted physically that if you told him to do any dunk on a basketball court, he could do it," Lakatos marveled about the 5-10 Butler.
So did Butler recognize the significance of Belichick driving down to Storrs to see his workout in person?
"I was actually talking to Mike Mayock(of NFL Network) before I worked out and he told me that Coach Belichick doesn't usually come to pro days," he said. "I don't know if it was the geographical convenience or that he was interested in some other players here, but it worked out and I guess that he was interested enough in me."
Good football bloodlines have always been appealing to Belichick and Butler has good football genes. His uncle, Gene Atkins, was a 10-year NFL veteran who played for the Saints and the Dolphins from 1987-1996. Butler is also cousins with former Buffalo first-round pick and current Baltimore Ravens star running back Willis McGahee.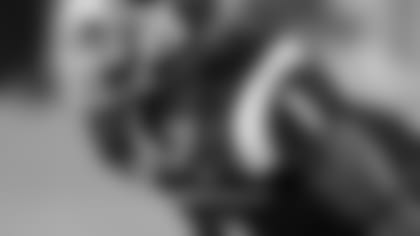 ]()At UConn, Butler quickly developed into a major contributor, starting all 11 games in his redshirt freshman year. Over his career with the Huskies he started 43 of 45 games and was a two-time captain. Butler is also very versatile, playing both sides of the ball as well as being a major contributor on special teams. In his first season he became the first Husky to score a touchdown on defense and special teams in the same season. In his senior season he also played receiver on offense, racking up 19 catches for 123 yards and also ran the ball twice for 13 yards.
One of the Patriots prerequisites of any player they draft is to have a love of football and a high football IQ, and according to both Belichick and Lakatos, Butler certainly fits that bill.
"He understands everything we do from the back end of the defense and he got better the whole time he was here," Lakatos said. "He's always around the offices watching film and he's always talking about other games and players, whether they are NFL or college. He just loves football"
Despite eye-popping physical skills, including an incredible 43-inch vertical leap, Butler is a student of the game who is not afraid to work hard to get better. "I think I have good physical tools; I'm athletic. I can get stronger and I look forward to improving all of my game," he said. "Now it's my profession, it's my job. It's all I have to do to make my livelihood. I'm looking forward to the challenge and the opportunity."
Starting this weekend Butler will begin his new job and look to compete for playing time at a position the Patriots are looking for new blood. According to Lakatos, he will be up to the challenge.
"I think he could have similar success to what he had here at UConn," he said. "He has a very competitive nature and he will find a way to make big plays once he learns the pro game."