Julian Edelmanhad barely been in pads as a member of the Kent State football team for a day when he walked up to the Golden Flashes starting quarterback and delivered a quick message.
"I'm getting ready to take your job," he said matter-of-factly. A couple of days later, he had Head Coach Doug Martinconvinced.
"Julian came in from junior college and didn't even have spring practice to get acclimated," Martin recalled. "He did this in two-a-days in the summer. It wasn't a cocky or arrogant thing; he was just confident. And it didn't take us long to see he was right."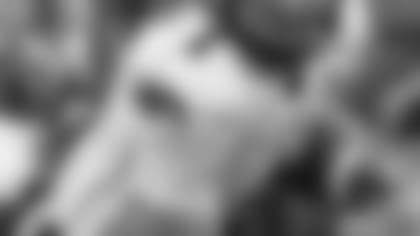 ]()Edelman became the Golden Flashes starting quarterback immediately and for three years he showcased versatility rarely seen at the collegiate level. He started all 31 games he played in, missing only the final four games of his junior season in 2007 due to a broken arm.
Operating out of the spread formation, Edelman ran the ball almost as frequently as he threw it - and with equal success. It was that kind of diverse production that had some teams interested in his services, and the Patriots ultimately were intrigued enough to take him in the seventh round (No. 232 overall).
Standing just 5-10 and weighing 195 pounds (it's no wonder he lists "Rudy" as his favorite movie), clearly Edelman's future in football is not at quarterback. His running ability caused teams to look closer, however, and he showed enough promise as a potential slot receiver to warrant consideration.
"A lot of teams worked him out, but the Patriots were by far the most thorough," Martin said. "They really grilled him hard on our offense, having him run through the principles of what we do and making sure he understood the concepts. I'm sure it didn't hurt that [defensive coordinator] Dean Pees, who was the coach here before me, is there. We've known each other for years so at least they were able to get a good read on Julian's character and things of that nature."
Position flexibility has become almost a cliché around Gillette Stadium. So many Patriots have performed numerous roles that it would be next to impossible to recount them all. But even in an environment like New England's Edelman would stand out in that regard.
He set the school record, breaking the mark of former Kent State quarterback and current Cleveland Browns Pro Bowl returner Joshua Cribbs, with 3,190 total yards in 2008. He tossed 13 touchdowns and ran for 13 more. But that's just scratching the surface. Edelman also was a part-time punter (he averaged 36.4 yards on nine kicks in his career), punt returner (six career returns) and even served as the punt protector on occasion.
"In my 22 years coaching football, Julian is the most competitive football player I've ever been around," Martin said. "His versatility is amazing. He has great intelligence about the game."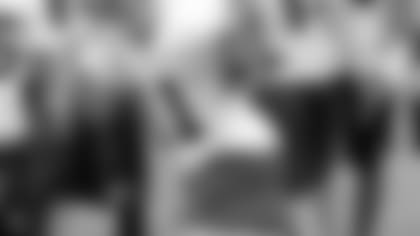 ]()His workouts at receiver went so well that some of the scouts that Martin spoke with compared Edelman favorably to Wes Welker. Time will tell if such lofty comparisons are warranted, but in the meantime the Patriots may have a unique weapon at their disposal. With the influx of the Wildcat last season, teams took a closer look at multi-talented college quarterbacks like West Virginia's Pat White and Texas A&M's Stephen McGee.
Bill Belichick likely views Edelman in those terms, and if he shows enough promise as a receiver he no doubt would be incorporated into the offense as a Wildcat option at some point.
"Edelman is a very good runner and we see him as a player who has some versatility, probably as a receiver, maybe a running back," the coach said at the conclusion of the draft. "We'll see how that goes. He also played in the kicking game, so we kind of took him as an athlete and we'll just see how all that works out."
Martin feels Edelman is capable of doing pretty much whatever is asked of him. His understanding of coverages makes him a prime candidate to play the role of Wildcat quarterback, where his ability to run or throw would make him a true threat.
"There's really nothing he can't do," Martin said. "He has obvious size limitations and that's why he's not suited to play quarterback at the next level. But he can throw the football. He has a great arm and he reads defenses as well as anybody. His running ability allowed him to avoid sacks and keep plays alive constantly.
"There's just something about this guy. Anytime you're drafted in the seventh round obviously you're facing some long odds. But I'll say this, he's going to make it awfully hard for someone to get rid of."