The Patriots have a system and they stick to it. Time and time again, the Pats have proven they will take the player who they see as having the most value regardless of position. If you need more proof look no further than their second third-round pick when they selected San Diego State quarterback Kevin O'Connell.
Obviously the Patriots don't need a starting quarterback with Tom Brady in his prime and coming off one of the greatest seasons in the history of the league, although the same could have been said when Mo Lewis throttled Drew Bledsoe early in the 2001 season and they soon needed one.
But there could be an opening for a backup as Matt Cassel is entering the final year of his contract and third-stringer Matt Gutierrez is still untested. The bottom line is this is clearly an investment in the future, not necessarily the present.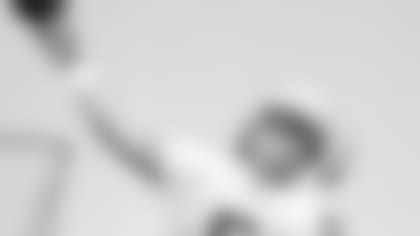 ]()O'Connell is an interesting talent. He entered his senior year as a virtual nobody among NFL scouts and was the only quarterback at the Combine not to have been listed as a pro prospect before the season started. But he is an intriguing combination of size (6-5, 225 pounds), speed (4.6 40-yard dash), agility and leadership who burst onto NFL evaluators' radar during his senior year, when the four-year captain was the Aztecs leading passer (3,063 yards) and leading rusher (408 yards).
According to San Diego State's offensive coordinator Del Miller, New England is a perfect situation for O'Connell. "I think it is ideal that he won't need to play right away and it is a perfect situation for him to learn and grow behind Tom Brady and that great coaching staff," he said.
O'Connell himself echoed Miller's sentiments about playing behind Brady during Sunday's conference call with the Boston media. "That's the first thing I thought of to tell you the truth. To learn from the best of the best," O'Connell said. "I've been watching Tom Brady for a long time and kind of studying the way he plays the game and carries himself and leads his teammates."
O'Connell is also looking forward to learning from Belichick and offensive coordinator Josh McDaniels. "All I wanted was an opportunity to grow and come in and learn and to be able to learn from the best, both coaching-wise and the leader of the football team, it's going to be a special experience for me," O'Connell said.
Playing on a 4-8 San Diego State team that wasn't very good, O'Connell managed to have a breakout season while playing behind a porous offensive line and spending much of his time running out of necessity.
"He played on a passing team in a passing league, in all honesty not behind a real good line," Belichick admitted.
According to Miller a lot of O'Connell's running for the Aztecs was by design because he was such a great weapon as a runner (19 career rushing touchdowns), but he knows that O'Connell won't be able to do that consistently in the NFL.
"We worked with him on not running too soon from the pocket," he said. "As he learned and got his progressions down, he became very good at picking his spots."
While Miller believes it is still an advantage to be a mobile quarterback, "especially at O'Connell's size," which forces contain people to be more disciplined in their rush lanes, he has seen O'Connell mature and believes he will be a successful pocket passer in the NFL.
"He watches a ton of film and is a real student of the game who picks things up rapidly," said Miller, adding that O'Connell had the highest Wonderlic score at the Combine.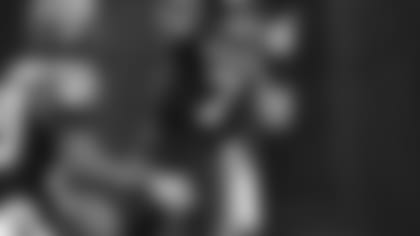 ]()While O'Connell has excellent physical skills, that isn't what sets him apart. Like his new mentor, Brady, he is a natural leader who has the uncanny ability and charisma to get the players around him to believe in and follow him. Also, like Brady, O'Connell downplays any special ability to lead. He contends that the senior-laden defense of the Aztecs his freshman year was impressed with his playing through injuries and his "never-quit mentality," both of which led to his being named captain in his first season.
"Over the four years of being captain I learned a lot about leadership, a lot about dealing with teammates and how to get them to perform at the highest level and you do that over the course of time," O'Connell said.
So while the Patriots may not need a quarterback this minute, don't dismiss the fact that historically Belichick and Scott Pioli have done well with these middle round picks and to think they would waste one is foolish. Whether the Patriots develop O'Connell as a bargaining chip the way Green Bay has in the past with the likes of Matt Hasselbeck, Mark Brunell and Aaron Brooks, or groom him as the heir apparent to Brady, count on O'Connell being a contributor in the NFL.