When it comes to drafting defensive linemen, the Patriots very rarely swing and miss. Richard Seymour,Ty Warren, Vince Wilforkand Jarvis Greenare just some of the players drafted at that spot by Bill Belichickduring his time in New England. So, his batting average, OBP and slugging percentage are off the charts when he's choosing at this position.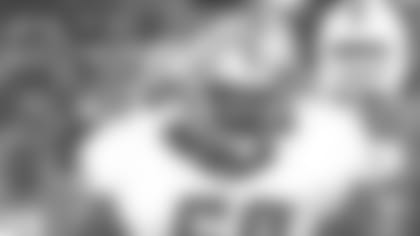 ]()With their second pick in the second round (40th overall), acquired from Oakland, the Patriots went shopping locally to Chestnut Hill and selected Boston College defensive tackle/nose guard Ron Brace. The massive Brace (6-3, 330 pounds) is a homegrown talent from Springfield, Mass., and played his schoolboy football at central Massachusetts powerhouse Burncoat High School.
Though he has never attended an NFL game, the Bay State native followed the Patriots as a youngster but never imagined that one day he would suit up for his home team.
"I was actually speechless," he said about the call from the Pats informing him he'd been selected. "I saw the call come in and talked to Bill Belichick and Robert Kraftand I just couldn't believe that I was getting ready to play around my home area."
Though Brace played mostly tackle in a 4-3 scheme at BC he will mostly likely be asked to play over the ball for the Patriots in their 3-4 base defense. When asked how he thinks Brace will adjust to the position change, new BC Head Coach and former defensive coordinator Frank Spazianisounded like a full-fledged member of the "In Bill we Trust" fan club.
"The Patriots success speaks for itself and they certainly know what they're doing so I will defer to them on their judgments," he said. "When he did play over center for us, he did very well." Spaziani added that BC did occasionally employ a 3-4 scheme.
The combination of behemoth size and excellent athletic ability makes Brace a natural fit for the two-gap responsibilities the Patriots demand from their nose tackles. Much like current starter Vince Wilfork, Brace is ideally suited to hold his ground at the point of attack and also has the ability to occupy multiple blockers to free up linebackers - another must in the Patriots defensive system.
The Patriots scouting staff liked what it saw in the local product and were impressed with his credentials.
"Brace is an inside player, a big man who is powerful and explosive," Belichick said. "He gives us a good element of size and power."
Brace is also a pretty good athlete, as evidenced by his state shot put titles in 2003 and 2004 while at Burncoat.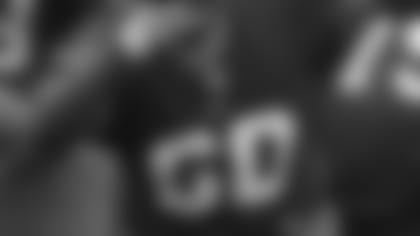 ]()Brace is already eager to get into camp and pick Wilfork's brain and learn from the Pro Bowler first hand. "I just can't wait to get in there and learn the system from the coaches and also just learning from him because he's been in the league for however amount of years," Brace said. "I actually remember watching him get drafted by the Patriots. I just can't wait to actually learn from him and the coaches."
Like coach Spaziani at BC, Brace is not very concerned about a switch from a 4-3 to a 3-4 base defense, but understands he will need to adjust to New England's style of play.
"My game is obviously going to be changed because I'm going to be playing in the system they play with the Patriots," he said. "I just know the Patriots are a real hard-working team. They obviously have a system that has worked and I need to get in and learn before I do anything else."
While at BC, Brace helped lead one of the best defenses, especially against the run, in the nation. During his senior year, he and Green Bay first-round pick (No. 9) B.J. Raji were bookend defensive tackles on the stingiest defense in the Atlantic Coast Conference. The pair wrecked havoc on the ACC, totaling 11 sacks and 28 tackles for loss. While his tackle totals aren't that gaudy, he did a great job of jamming the running lanes and helping to prevent teams from picking up much on the ground against the Eagles.
When he did make a play it was often a big one. More than half (11) of his 19 solo tackles last season resulted in losses. And he also registered a career-high three sacks. For his effort, Brace was named All-ACC second team while starting all 14 games, which continued a string of 37 straight starts for the wide-body.
Over the 10 previous drafts Belichick has presided over the Pats have never missed on a defensive lineman taken before the fourth round. Seymour, Warren, Green, Wilfork ... could Brace be next?