Patriots second-round pick (58th overall) Sebastian "Sea Bass" Vollmerjust might be the most unique member of the 2009 NFL draft class.
A native of Kaarst, Germany, the 6-8, 315-pound tackle out of the University of Houston spent his early years as a swimmer and soccer player. But at the age of 14 the budding behemoth took up the fledgling sport of American football with the nearby Duesseldorf Panthers, one of the most successful club teams in Europe. The move put the unassuming giant on the swift path to where he is today.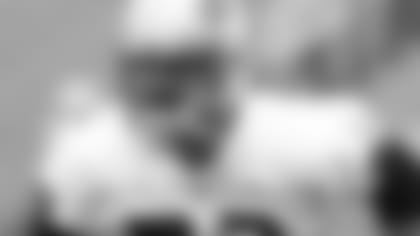 ]()A trip to the 2004 Global Junior Championships in San Diego as a European All-Star landed Vollmer on the radar of nearly a dozen college programs, from which he chose Houston. That fall the oversized foreigner who knew very little English took to building a future that, to this point, peaked on draft weekend when he became the first European-trained player to be drafted by an NFL team.
According to former Houston offensive line coach Joe Gilbert, Vollmer's somewhat unlikely rise through the football ranks may be far from over.
"I think his best football is in front of him," said Gilbert, who spent 2008 with the Cougars before moving on to Illinois this offseason. "I think he's a kid who has a lot of upside. I couldn't say enough about him. He's a quality kid. He'll work his ass off for the Patriots."
Vollmer started his career as a backup tackle and tight end with the Cougars before missing his sophomore season with a major back injury that required surgery to repair a herniated disc. He closed out his career with 26 straight starts at left tackle, earning All-Conference USA first-team honors as a senior.
As much as his coach saw and still sees Vollmer's potential, pro talent evaluators weren't as easily sold. After missing the cut of the 300-plus prospects invited to February's Scouting Combine, impressive work at the East West Shrine game and individual workouts (including one with New England offensive line coach Dante Scarnecchiain Houston) made Vollmer one of the fastest rising prospects down the stretch in the pre-draft process.
"I think he's certainly a developing player," Patriots Head Coach Bill Belichicksaid shortly after drafting Vollmer. "I don't think he's had quite the football experience that quite the other football players have had, but he's playing. Is he as polished as some players at that position? Probably not. But he has a lot of good tools to work with. He's a tough kid, very smart, well-conditioned athlete. He's a big man. Like everybody, he has a lot of work to do. But I think he'll work hard and try to do what we ask him to do. So I think he has a chance."
Interestingly, for Vollmer to maximize his chances in New England he'll likely have to win a battle with another one of Gilbert's former imported pupils. Canadian-born Nick Kaczur has spent the better part of the last four season's as the Patriots starting right tackle, but before that he was an all-conference left tackle for Gilbert at Toledo.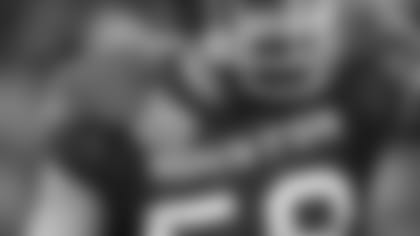 ]()"It's funny because when Sea Bass called me after the Patriots drafted him the first thing I said to him was, 'You're not going to believe this. You're going to be competing with a guy that I coached at the University of Toledo, Nick Kaczur. Your probably going to be competing with him for the right tackle job,'" Gilbert said laughing. "He said, 'Oh [crap]!' I think there are a lot of similarities between both kids."
Though that competition looms on the horizon of training camp, Vollmer's first task in New England will be to learn the complexities of an NFL offensive playbook and the intricate blocking schemes within it. That can be overwhelming for the most heady of young players, but might pose an even more formidable challenge for a guy who a little over four years ago barely spoke English.
"That's what's going to be the learning curve or what holds him back from getting on the field or how fast he gets on the field," said Gilbert, who, in another New England connection, shared a room at times with Scott Pioli when the two collegiate coaching graduate assistants worked summer camps in the infancies of their respective careers.
Approaching this latest learning challenge the way he has so many others in his developmental years as both an athlete and an academic, Vollmer isn't overly concerned.
"I always set my goals really high," said Vollmer, who mastered English to the point at Houston that during timeouts of home games pre-taped videos on the stadium replay board showed him teaching the crowd different words and phrases in German. "I'm coming in just to learn things, to learn the system, to become a better football player. I think that [New England]'s really the right place for a guy like me just to develop and become a better player."
Gilbert has the utmost faith that at some point that will happen. Having coached a number of future NFL linemen, he thinks the guy he sometimes hired to watch his kids as arguably the world's largest babysitter has a very bright future ahead of him.
"This kid is every bit as good as any of those guys coming out of college," Gilbert said. "Now what he does at the next level is up to him."
Based on what Vollmer's accomplished so far in his unique young life, his future appears quite bright.