It's the age-old question of nature vs. nurture.
Is the drive to succeed that burns like a wildfire inside Patriots third-round pick Taylor Price a product of the genetics his father gave him at conception or the motivation that same father gave him when he walked out on his family when the future Ohio University star was just 8 years old.
No one can know for sure, but the drive is indeed unquestionable. Price has been driven toward the opportunity New England gave [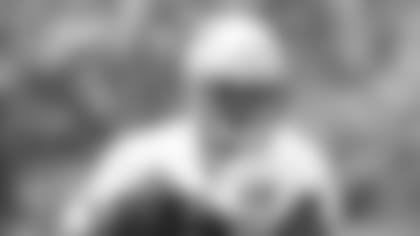 ]()him on draft weekend for as long as he can remember.
"Self discipline," Price said of his internal drive toward his dream. "I knew football was what I wanted to do, so I wasn't going to let anything deter me from that path — hoping to get to the NFL draft, and so I did everything I could all through high school and all through college to make sure that I didn't have any regrets and got the most out of everything I did. So seeing this opportunity in front of me is a payoff for that hard work."
The path to the point where he could be lining up opposite Randy Moss or catching passes from Tom Brady wasn't always a smooth one. Price played cornerback early in his career at Hilliard (Ohio) High School before catching just 30 passes as a receiver in the school's run-first, Wing-T attack. The best of his limited scholarship opportunities came from Ohio, where he again joined a run-first offense under Frank Solich. But he worked his way up the depth chart, thanks in large part to athleticism and speed that saw him tie for the fifth-fasted 40 time (4.4) at this year's NFL Scouting Combine, to the point where he caught 50 passes over each of his final two seasons for the Bobcats as their top target.
According to Ohio wide receivers coach Dwayne Dixon, whose previous tenure at Florida saw him groom such NFL talent as Jabar Gaffney, Taylor Jacobs, Ike Hilliard, Reidel Anthony and others, Price's road to success could be a big part of why he actually got there.
"I just know that he knew that he wanted to have success for his family — he and his mom," Dixon said of his latest NFL draftee. "He knew that basically, he became the man of the house at an early age. So I think his maturity had to develop a little quicker than probably most kids. So you know in the long run maybe you say (his father's leaving was) something you'd say you would hate to have happen, but it may have triggered something. That negative that might be perceived may have been the positive for him to be the mature kid that he is now."
Price's maturity is evident in real-world and football settings alike. His elite speed is clearly a big reason for his draft status. "He has that elite gear that not a lot of guys have. He'll stretch the field for you," Dixon says of an athlete the Bobcats used in a variety of ways, including running, throwing and catching the football.
But just as important are Price's strengths that are hidden deep in his heart, mind and soul. Another of Dixon's one-time players, former Patriots second-round pick Chad Jackson, also seemed to have all the physical tools to succeed at the highest level of football. But the other factors needed to achieve professional success have eluded the former Gator in the NFL. Dixon, it seems, may be better prepared and more well-rounded as he embarks on his pro career.
"They are just getting a guy that's just had a dream and he's realizing it now and now he's ready to work to make sure the dream [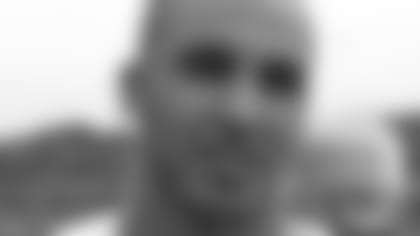 ]()stays alive for him," Dixon said of Price. "He's a guy that's a sponge in terms of taking in knowledge and being coachable. The coaches will enjoy that part of him. He wants to learn all the nuances of how to improve.
"His potential and how hungry he is to continue to learn and get himself to be a better player, he's willing to do those things because he doesn't feel like he knows everything. He's one of those guys that wants to take information and try to apply it and see if it can be used to help the team be better."
While Jackson blew his opportunity in New England, playing in just 14 games over two seasons, Price doesn't plan on letting his chance slip away.
"I couldn't ask for anything more," Price said of joining the only team that held a private workout with the receiver leading up to the draft. "[It's] a great organization and I'm just happy it happened and happy I got the phone call. I can't wait to play some football and make the most of the opportunity."
Because it's exactly what Price has been driven to do from an early age.
This story first appeared in the May issue of Patriots Football Weekly.